Josiah Duggar and Lauren Swanson Are Happily Married — But Here's Why His First Courtship Ended in a Breakup
Josiah Duggar and Lauren Swanson tied the knot back in 2018. And while the couple seems to be greatly enjoying each other's company, that may not have ever been the case had Duggar stayed with his first girlfriend. Duggar entered into a courtship with Marjorie Jackson back in 2015, but it didn't end with a wedding — here's why.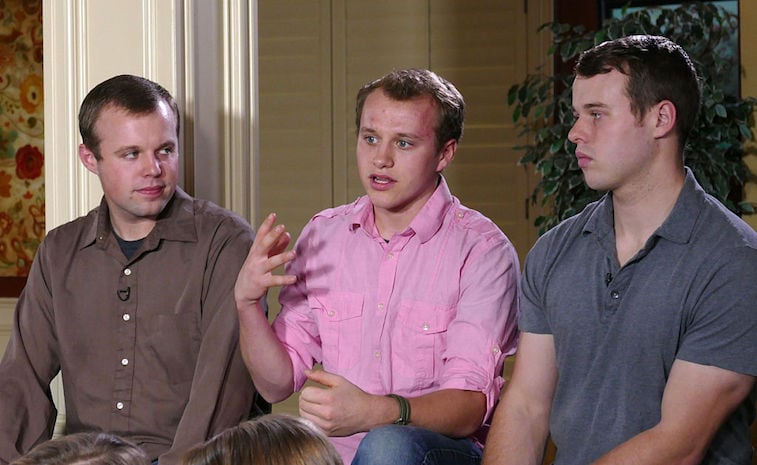 Duggar and Jackson met when he took Spanish lessons from her mother
Duggar was still very young when he and Jackson initially began courting. Duggar had been taking Spanish lessons from Jackson's mother, which is how the two met. The Duggar family had already known the Jackson family by now, but sparks didn't fly between the two until Duggar began spending more time around the family to learn Spanish. Duggar and Jackson hit it off, and they decided to enter into a courtship. "Courtship is like dating with a purpose," Jackson said when the two announced they were officially together.
The courtship ended after four months — with no clear answers
Although Duggar and Jackson had intended to marry when they began courting, things don't always go as planned. After four months (which is a relatively long time when it comes to Duggar courtships), the two decided to call it quits. The Duggar family released a statement about their breakup saying the two had gone their separate ways, but there weren't many answers given as to why. According to Romper, the Duggars simply said that Duggar and Jackson believed it was the Lord's will that they don't end up together. While we don't blame Duggar for not marrying someone he didn't love, it was likely looked down upon in the Duggar family, since this was the first-ever courtship that did not end in a marriage.
It appears the courtship ended because of Josh Duggar's sexual abuse drama
While the family never confirmed the exact cause of the breakup, it happened shortly after news first leaked about Josh Duggar's sexual abuse scandal from the early 2000s. The family came under fire for supposedly trying to sweep the incident under the rug; Duggar had sexually assaulted four family members more than a decade earlier. Duggar also admitted to cheating on his wife and opening multiple accounts on Ashley Madison, a website used for cheating. The scandals caused TLC to pull 19 Kids and Counting from the network. Soon after, Duggar and Jackson ended their courtship. It left some convinced things had ended because of all of the drama surrounding the family.
Fans think Jackson may have been using Duggar for fame
Fans theorize that Jackson may have never actually had any intention of marrying Duggar. During their courtship, the Duggar family had become very well known, and fans think Jackson may have used Duggar to gain some fame of her own. Nowadays, Jackson travels often; if she had married into the Duggar family, her life would probably have had many more restrictions. It's possible she didn't want to live a Duggar life, so she dated Duggar for a little while but didn't fully commit to him.
Check out The Cheat Sheet on Facebook!