Josiah Duggar's First Love: Where is Marjorie Jackson Now?
Josiah Duggar is happily married now, but he did date someone before Lauren Swanson. Find out what Marjorie Jackson has been up to lately.
While Josiah Duggar is happily married to Lauren Swanson now, he once had his eyes set on another woman. Duggar, now 22, met, courted and married Lauren Swanson in a matter of months in 2018, but in 2015 he was ready to take the plunge with Marjorie Jackson.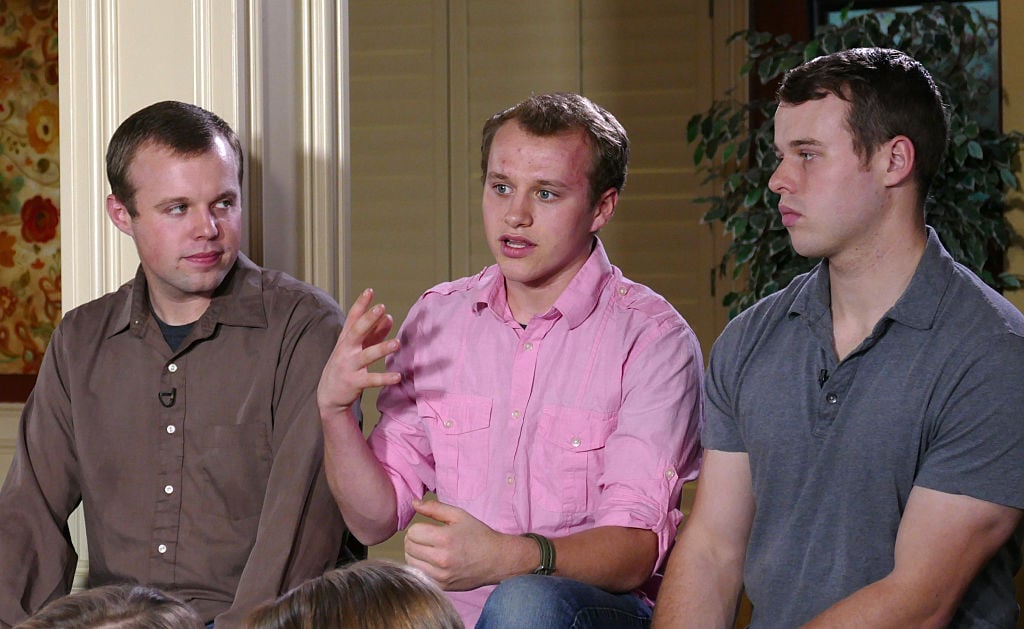 While Jackson and Duggar are both happy in the paths they have chosen, fans are still left wondering exactly what happened. After all, courtships are intended to end in marriage, and when one doesn't, there is usually a pretty good reason. So who is Marjorie Jackson and where is she now?
Who is Marjorie Jackson?
Marjorie Jackson, now 21-years-old, was just 17 when she entered into a courtship with Josiah Duggar. The then high school student met Duggar through her family. Jackson's mother worked with the Duggar family for several years to teaching them spanish ahead of their mission trips in South America. Jackson is the oldest of six children.
Jackson and Duggar became friendly early on during the family's Spanish lessons. Duggar and Jackson grew closer during a mission trip in El Salvador in 2014. Jackson noted, in a video that announced their courtship, that she liked Duggar when he first attended Spanish classes, but it took until the mission trip for Duggar to return her feelings.
Jackson, like Duggar, is a devout Christian. Much of her life revolves around her religious beliefs. In fact, she's made a career out of her views, but in a very different way than the Duggar family.
Why did the courtship fail?
The couple announced their courtship in 2015 in a teaser video released by TLC. The courtship was supposed to be featured on 19 Kids and Counting, but in 2015 allegations against Joshua Duggar surfaced, prompting the channel to cancel the show.
Jackson and Duggar ended their courtship shortly after Josh's molestation of his sisters and a family friend came to light. While the Duggars initially said the couple had mutually decided to end the relationship, it later came out that Jackson was the one to walk away from the relationship. According to Ok! Magazine, Jackson's book hints at the reason she ended her courtship, and she's pointing the finger at Josh Duggar.
While Jackson never comes out and says it directly, it seems the family's big secret might have been the cause of the rift. Jackson was exceedingly young when she started seeing Duggar, and it is possible that her family took issue with the fact that the Duggars covered up such a serious indiscretion.
What is Marjorie doing now?
Jackson's life couldn't be more different than it would have been if she had married Josiah Duggar. The Duggar kids who marry quickly start families. Josiah's sisters Jessa, Jill and Joy-Anna all had children within a year of their wedding date. Josiah's brother Joseph also started a family shortly after marrying his wife, Kendra. Jackson, however, is living her very best life at college.
Following the end of her courtship, Jackson enrolled in John Brown University, a private Christian college in Arkansas, according to In Touch. She has also developed her very own brand, complete with books, journals, and tee-shirts. The talented 20-something is working hard to forge her own path and connect with teens and young adults through her religious beliefs.
The talented artist features her drawings and calligraphy in her books and on her tee-shirts. The young entrepreneur has plans to expand her merchandise in the coming years. She is not currently dating or courting anyone and seems to be happy living the single life.