Journalists Knew 'Within Days' of the Wedding That Prince Harry and Meghan Markle Would Leave the Royal Family
When Meghan Markle joined the royal family in 2018, many people hoped she would make a lot of great contributions to the British monarchy. However, a year and a half later, she and Prince Harry stepped down as senior royals and moved to the United States.
Not everybody saw this coming, but a few journalists are admitting that they knew "within days" of the royal wedding that Harry and Meghan would leave.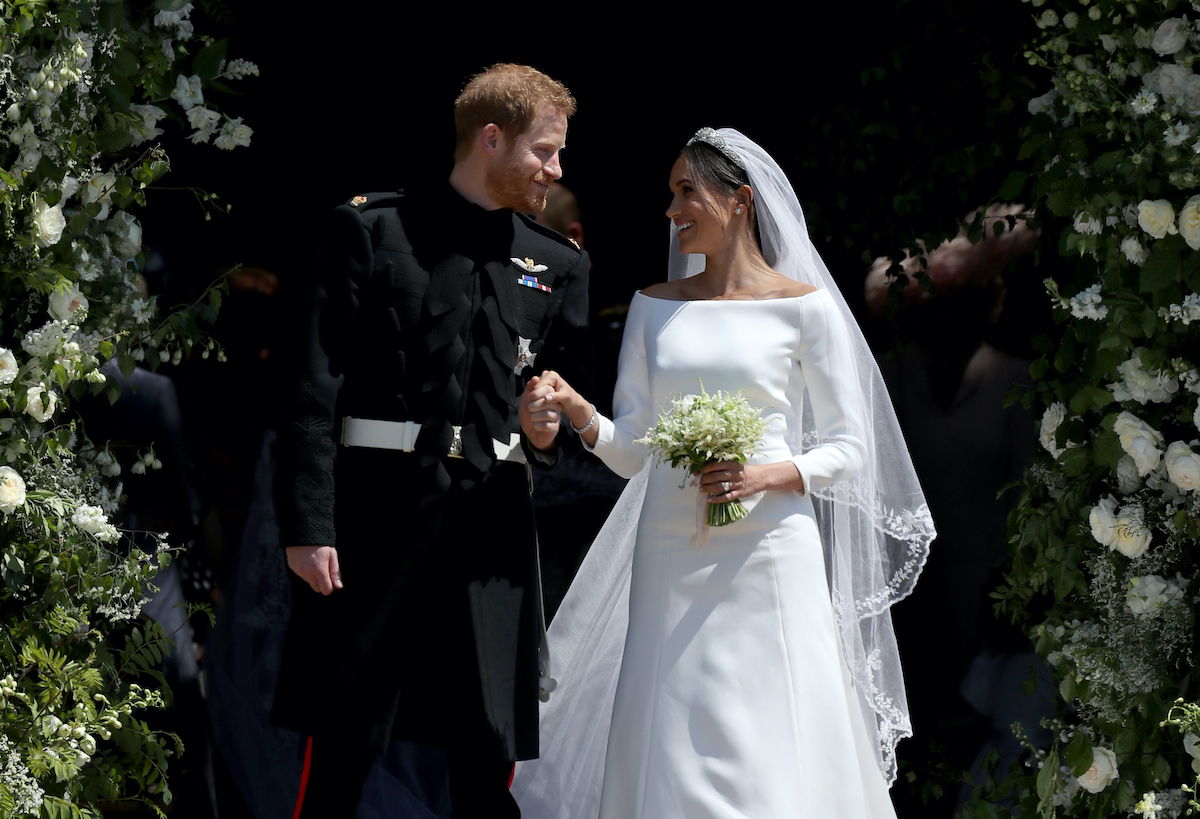 Prince Harry and Meghan Markle left after being unhappy in the royal family
When Harry and Meghan released their statement announcing "Sussexit," the couple shared that they wanted to be financially independent of the crown and raise their children on two continents.
However, in early 2021, Harry and Meghan began giving interviews to share grievances against the royal family. For example, Meghan accused an unnamed royal of making racist comments about her son, Archie. She also alleged that palace staffers denied her mental health treatment when she was pregnant. Harry also publicly criticized his father's parenting style and claimed the royal family treated him as a "yes man."
Journalists knew 'within days' of their royal wedding that 'Sussexit' would occur
Ever since Meghan began dating Harry in 2016, many journalists have been following the couple closely. According to these reporters, the signs of "Sussexit" were already there shortly after the royal wedding.
In the new BBC documentary The Prince and the Press, presenter Amol Rajan asked royal correspondents (via Express), "As a reporter, when did you first get the sense that things weren't quite as happy as they were in the wedding day?"
Jonny Dymond, who reports on the royal family for the BBC said, "I mean, within days, really …There were stories coming out about how Megan behaved towards staff."
"We were getting briefings that all was not well, with the relationship between William and Harry, Meghan, and Kate, and the relationship between Harry and Meghan and the royal household," said Camilla Tominey, who first broke the story of Harry and Meghan's relationship.
Prince Harry alluded to being unhappy as a royal before meeting Meghan
Perhaps it is not too surprising that Harry would leave the royal family. Before meeting Meghan, it was evident to many onlookers that he had some trouble fitting into the royal family's mold.
For example, unlike his father and brother, Prince William, Harry did not thrive academically at elite institutions like Eton College. He went on to become a military serviceman, a role he took on for about 10 years.
He has since spoken positively about his time in the army, especially because it allowed him to live and work among regular people. Harry told The Guardian in 2013, "It's very easy to forget about who I am when I am in the army. Everyone's wearing the same uniform and doing the same kind of thing."