Why Joy Behar Was Fired From 'The View' in 2013
The hosts of The View aren't strangers to controversy. From on-air spats to public apologies, the talk show is full of drama. Joy Behar is one of The View's longest-running hosts, but even she's not immune to trouble. In fact, ABC fired Behar back in 2013.
Joy Behar discusses controversies on 'The View'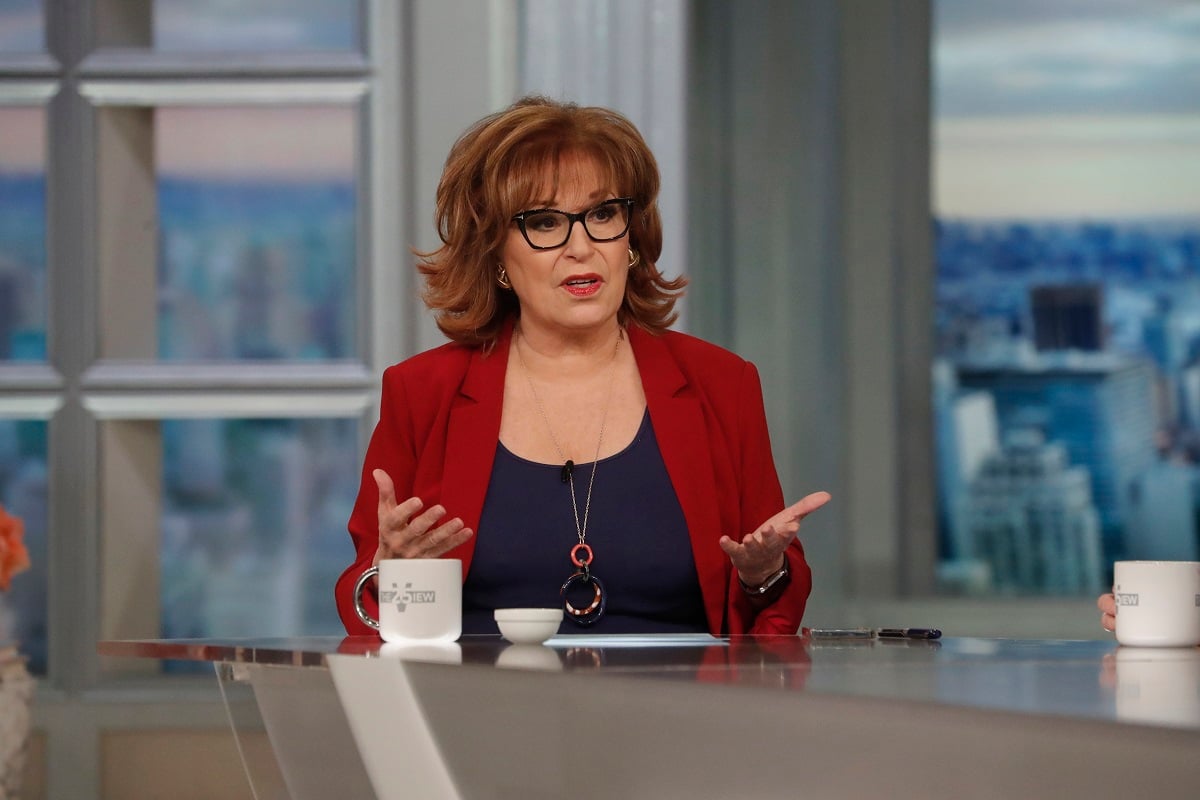 The View is currently celebrating its 25th anniversary. Behar recently spoke to People about reaching the milestone season and why the show has been successful for so long. 
"You have a bunch of women who speak their minds and enjoy the blowback. That's our stock-in-trade," Behar explained.
She also shared times when she had to apologize for comments she made on-air and why she was perfectly willing to say whatever she needed to to keep her job.
"Well, I've gotten in trouble a few times on the show," Behar started. "I've had to apologize, which I'm happy to do in order to save mine and everybody else's job. I don't care. Even if I don't mean it, I'll do it. Even if I look like I'm in a hostage takeover, I'll still do it because if you don't do it, you lose your job and everybody else's."
Despite having to apologize for some of the things she has said, Behar shared that she has no plans to ratchet back her comedy style. 
"My comedy has never been vicious or mean because my intent is just to make you laugh," she explained. "That's all. I don't have any other motive. And so, if the intention is in the right, and your heart is in the right place, I think that you can never really go wrong. I've offended people for sure, but whatever."
Why was Joy Behar fired from 'The View'?
Behar's comments about trying to save her job reminded some of her brief absence from The View years ago.
In March 2013, ABC announced Behar's exit from The View. Initially, she spoke positively about her departure from the talk show.
"It seemed like the right time," Behar told Deadline. "You reach a point when you say to yourself, 'Do I want to keep doing this?' There are other things on my plate I want to do — I've been writing a play, I've been neglecting my standup."
Even though she was no longer a regular host, Behar continued to show up on The View occasionally as a temporary co-host.
When did Joy Behar rejoin 'The View'?
Behar is the longest-running co-host on The View, even with her brief hiatus from the show. Her first stint took place from 1997 to 2013. 
She rejoined The View in 2015 and remains a host of the talk show to this day. Behar later spoke about her time away, explaining the truth — she was let go.
"Somebody wanted me gone," Behar revealed to People. "It was not 100 percent my choice. When they told me they weren't renewing, I said, 'Good, I'm out of here.' I didn't like the way the show was going at that time."
"The way I heard it, and I don't know what's true because you never know, they got rid of a Republican, so they wanted to get rid of a Democrat," Behar continued. "That's not the first time I've been fired for my politics. So I wasn't shocked at that analysis."
Despite the controversy she might bring to The View, fans of Behar are happy that her absence ended and that she's celebrating the show's 25th anniversary alongside the rest of the co-hosts. 
RELATED: 'The View': Joy Behar Faces Criticism Over Her Concern for Her Vacation to Italy Following Ukraine Invasion by Russia