Joy Behar Says This Is Her Least Favorite Part of Being On 'The View'
ABC's daytime talk show The View is now in search of a co-host to replace Abby Huntsman. The team of Whoopi Goldberg, Joy Behar, Sunny Hostin, and Meghan McCain are manning the fort and will surely be weighing in on the selection of panelists.
The all-female paneled show has seen its share of revolving co-hosts over the years. Behar is the only original co-host at the table, having started when the show launched in 1997. Despite a brief hiatus during Seasons 17 and 18, the comedian has been a mainstay on the program, and previously shared a part of her prep for the show that she finds very annoying.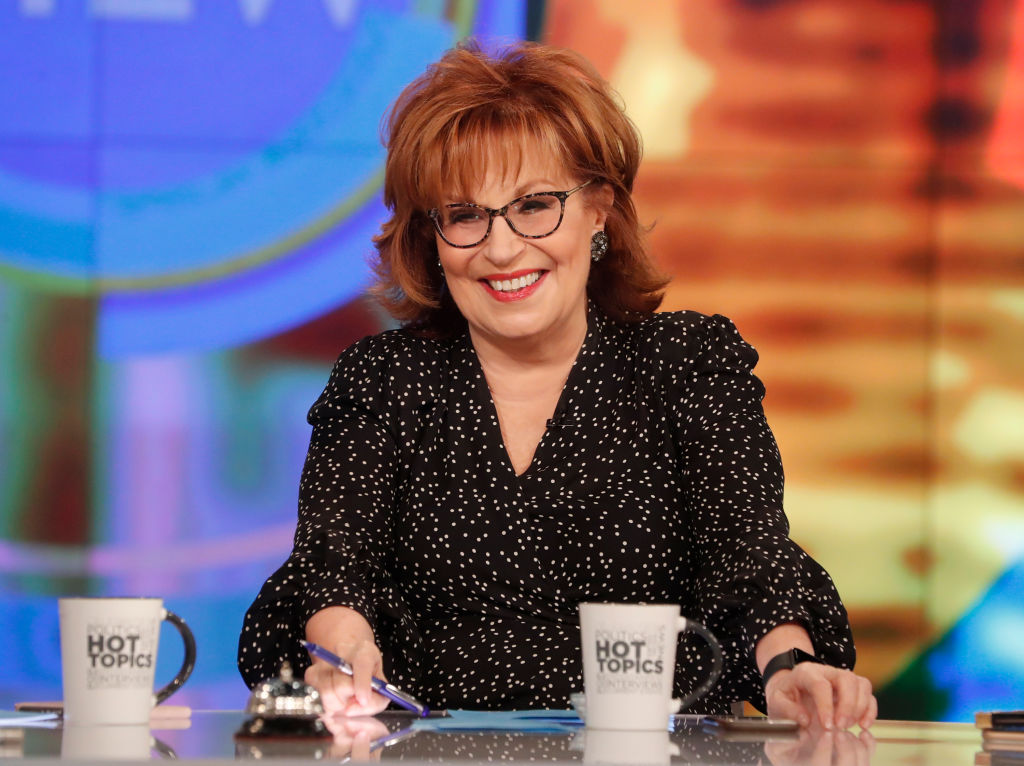 Wowed Walters and the crowd
When show creator Barbara Walters was recruiting a team for The View, she spotted Behar doing her stand-up routine at a charity event for Milton Berle. "I did a joke about men who marry, how easy it is for them to get a young woman," Behar recalled, according to Time.
Though the crowd found Behar's routine hilarious, Behar's boyfriend (now husband) Steve noticed that Walters seemed unmoved. "So what?" Behar told him at the time. "I'm not going to work for her." Yet apparently she made a big impression on Walters, where ABC execs ended up calling Behar to audition for The View.
Behar landed the gig on a part-time basis, subbing for Walters on her days off. She was ratings hit, with numbers going up during her days on the program. USA Today wrote that she "generally steals the show… They should acknowledge her as the resident Erma Bombeck and make her a daily presence."
Walters was originally put off by Behar's popularity, feeling slighted that more viewers tuned in for the comedian than for her. Network execs had to make an effort to appease Walters, assuring her that Behar's higher ratings were due to her humor and experience as a stand-up comic rather than a matter of the audience 'liking' one host over another.
Prepping for the day
In an interview with Good Housekeeping, Behar described the rundown of her day in preparation for the daytime talk show. Setting a daily wake-up alarm for 6 a.m., Behar tunes in to CNN to catch up on headlines while looking through her favorite newspapers – The New York Times and The Washington Post.
Show producers send her a list of up to 35 topics before 7 a.m., where she then lets them know which options she'd like to discuss. Behar heads to the studio around 8-8:30 a.m. for their morning meeting to discuss the day's show. Once they decide on the rundown, it's time for her least favorite part of the day.
Hair and makeup
Behar knows that being on air requires a certain amount of primping, yet she has still come to greatly dislike that part of the day. "I don't like this, I'm not wearing this … you know, I look fat in that — it's a lot of that going on," she commented on choosing outfits with her wardrobe team. "And every day, you have to look up to snuff … That's the part that annoys me the most."
In her job as a panelist on The View, Behar has come to learn a lot about people over the years. "I've realized that nobody's perfect. We certainly know that," she said. "Doesn't mean you can't be effective at what you do sometimes. But every famous person and politician that we've met … these are flawed human beings. But they've been effective in many ways. You can misjudge them. They are [very often] more than they seem."
Watch ABC's The View on weekday mornings!