Judd Apatow Said 'Euphoria' Made Him Cry: 'It Left Me in a Puddle'
Comedian/director/producer Judd Apatow shares his thoughts on 'Euphoria' and why he sobbed while watching the HBO Max series.
Euphoria is becoming one of those TV shows that will likely go down as a classic. The pivotal storylines hit viewers differently, but the challenging subjects' raw and authentic nature deeply moves fans. Euphoria is today's teen opus, highlighting the struggles of addiction, bullying, popularity, sexuality, social media, and much more.
Each character's story arc in Euphoria has meaning, inspiring goosebumps, fear, and sadness in viewers. Director and comedian Judd Apatow recently shared his thoughts on the show. He admitted the latest season "made him cry." He doesn't mean quiet tears welling in his eyes. He means outright sobbing that left him "in a puddle."
What did Judd Apatow say about 'Euphoria'?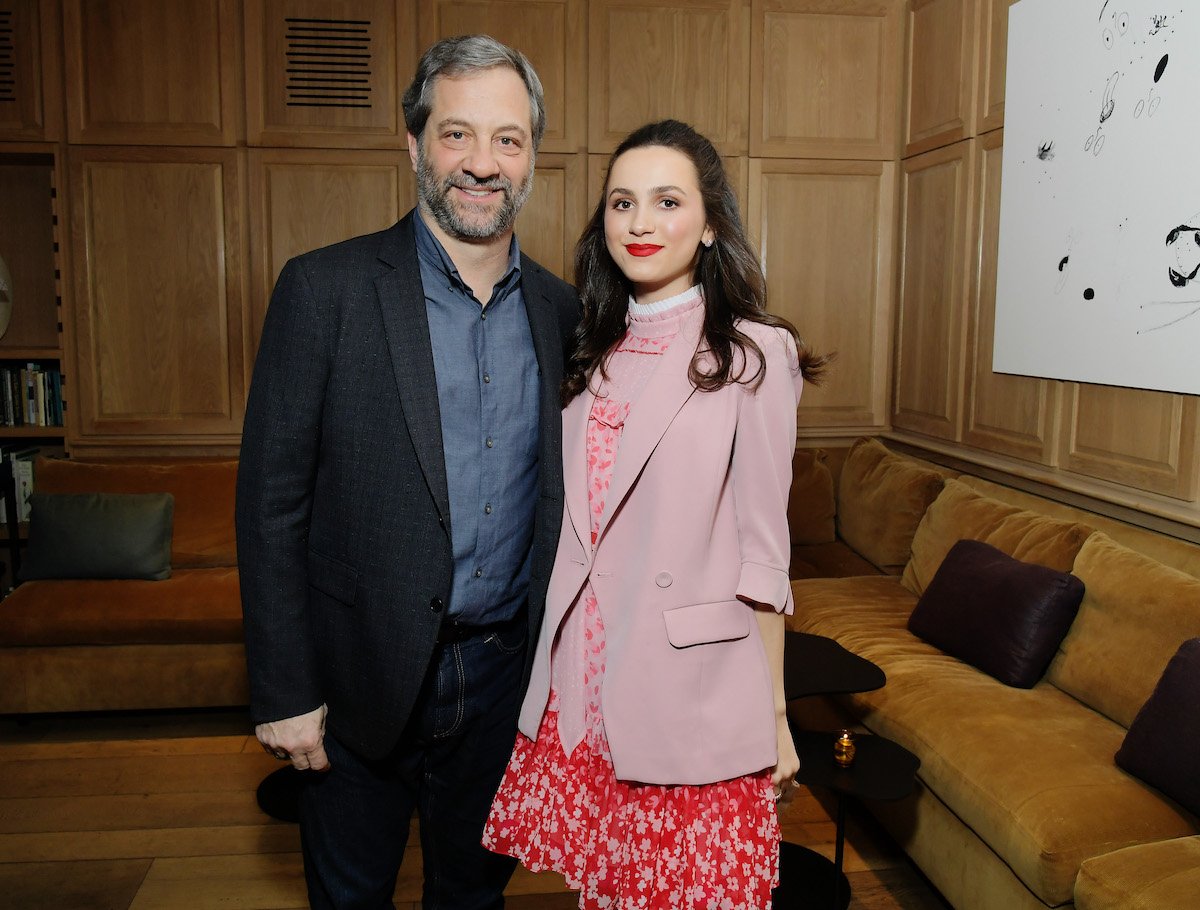 When Judd Apatow and Leslie Mann teamed up for a Wired interview to address the internet's most burning questions, fans knew Euphoria would pop up eventually. Apatow's first response regarding the popular angsty teen show was how much he loves it. He said it left him "in a puddle" because he "cried so hard."
The show is phenomenal on many levels. And Apatow was quick to point out the genius directing behind heart-tugging scenes. He applauded the angle shots and scene selections. And he admitted he "doesn't know how to do any of that" as a director. He expressed that although he loves the show, he is "quietly jealous" of the talent behind making the show come to life.
The comedy director connects to 'Euphoria' as more than a fan
Judd Apatow watches Euphoria not only because it's excellent but also because his daughter, Maude Apatow, stars in the series as Lexi Howard. He jokingly said he "loves Maude Apatow's work" on the show.
BuzzFeed shared that Apatow is gearing up to watch it again. Because he was so emotional getting through it the first time, he wanted to appreciate it again, maybe without the tears. Apatow talked about "how amazing [Maude] was in it." Like most parents, Apatow said, "You're always happy when your kids are doing well … and when they have a job."
If you're behind the times, Euphoria is an original series on HBO Max and has been the show to watch, according to industry critics and fans on social media. The show's creator, Sam Levinson, continues to earn rave reviews for his work, with some fans calling him a "mad genius."
What is Judd Apatow famous for?
Judd Apatow wears many hats, including comedian, director, producer, and screenwriter. Apatow has directed several big movies, including Knocked Up, This Is 40, Trainwreck, The 40-Year Old Virgin, and The King of Staten Island, IMDb reports. He's also the mastermind behind iconic TV shows such as Freaks and Geeks, Girls, Love and Crashing, and Undeclared.
Apatow is married to actor Leslie Mann, who joined him in the Wired interview. The couple has two daughters: Maude, who stars in Euphoria, and Iris, who has appeared in some of her father's movies.
It's no question that Apatow and Mann are leading a family of entertainers and top-notch performers. And Judd is proud of Maude's latest project and role in Euphoria, even if he was joking about swimming in a pool of tears.