The Judds: Naomi, Wynonna, and Ashley Judd Share a Big Space on a Family Farm
Naomi, Wynonna, and Ashley Judd share space on a thousand-acre family farm known as "Peaceful Valley." But how close do all the Judds live to each other?
Country stars Naomi and Wynonna Judd, also known as The Judds, share a piece of ample space in Tennessee. And their famous daughter, sister, and actor, Ashley Judd, also has a home on the property and they all own part of the thousand-acre family farm Naomi Judd calls Peaceful Valley.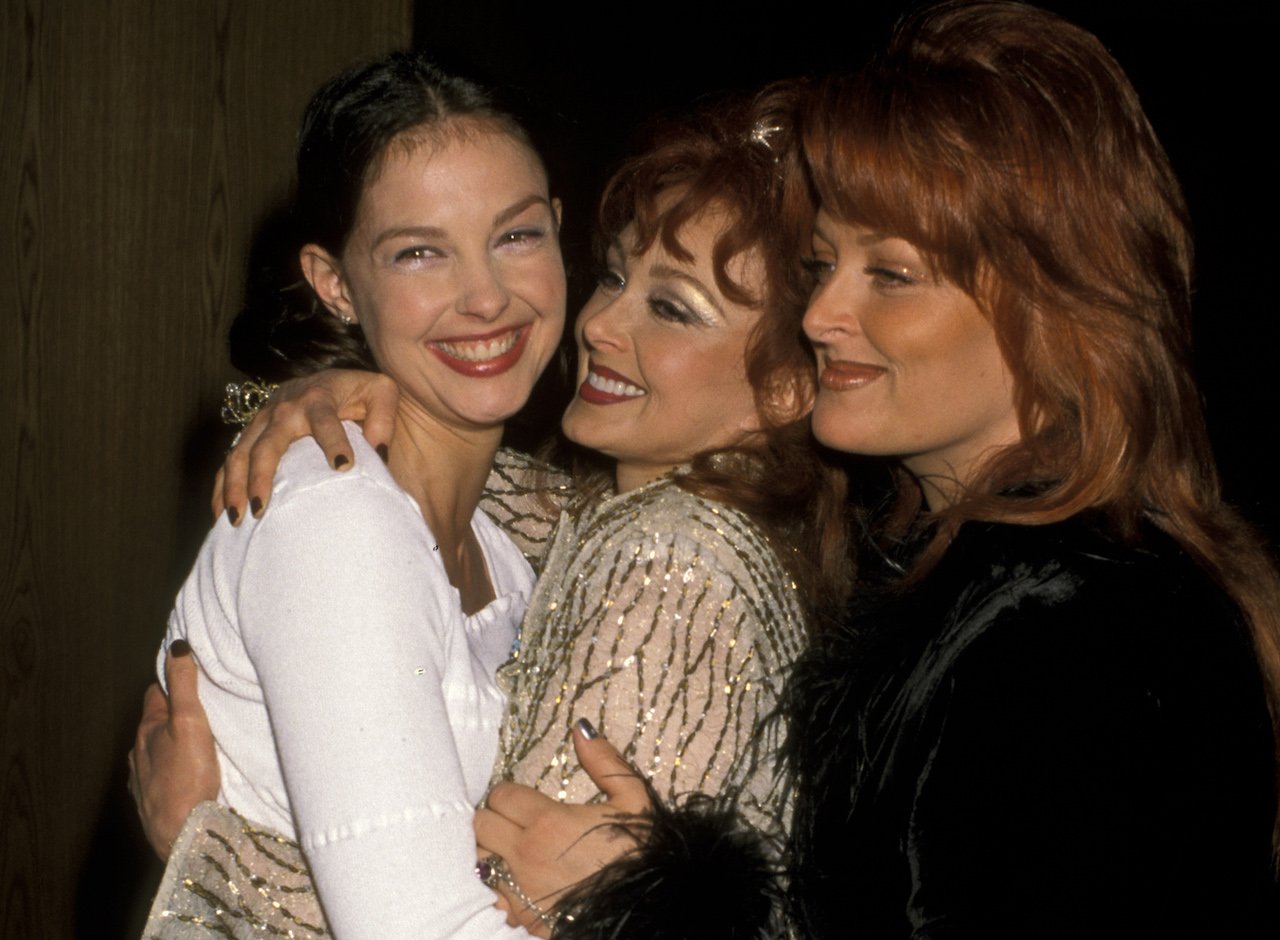 The Judds are often seen in and around town near their family farm
A Natchez Trace Parkway Guide writer named Lynette shared pictures of the Judd family farm from the parkway and shared that the famous family members "are often seen in and around town … and are also quite active in the community …"
"For the most part, I think everyone respects their privacy. But whenever I've seen them at a public event, they always seem more than willing to sign autographs — especially Wynonna," Lynette shared. "We see Naomi out [and] about the most in Nashville."
Though Naomi and Ashley Judd's homes can be seen from the road, "Wynonna's home is a bit further on down the road and not viewable from the Parkway itself."
The writer added, "She had the exterior decorated really nice with beautiful fall colors around Halloween."
Naomi Judd can get to each of her daughters' houses in minutes
In 2016, Naomi Judd gave a tour of her home to Oprah Winfrey and mentioned she called the farm "Peaceful Valley" as soon as she saw it.
"Ashley lives right up over that hill, right up the road," she said, pointing toward her daughter's home. She added, "I just found out she's not there today. She's in the Congo."
Naomi later mentioned it's exactly one minute from her door to Ashley's door. "I timed it the other day," she nodded.
"And then Miss Wynonna lives right over that hill," she shared as she pointed in the other direction toward the house where the other half of The Judds duo lives. It takes a little longer, but still only six minutes for her to get to that daughter's house.
The superstar mom even shared what each of her famous daughters likes to have for dinner when they come over, where she likes to do all the cooking. "Ashley wants the beef stroganoff [and] Wynonna wants chicken continental," she said.
Naomi Judd's different relationships with Ashley Judd and Wynonna Judd
Naomi Judd told ABC News in December 2016 that she has a different relationship with each of her daughters. And, despite their proximity, there have been times when she and Wynonna have been estranged — like at the time of that interview.
"From the day I knew she existed, it was the two of us against the world and then through the decades we kind of grew up together, 'cause it was really just the two of us," she explained. "And I'm always tellin' her, 'If I'd known better, I would have done better.'
But she said her relationship with her acting daughter is seemingly easier because they have more in common, even though she and Wynonna shared their careers. "Ashley and I are so stinkin' much alike," she explained. "I mean we have the same mannerisms. We both read a whole lot. We both love new places."
The Judd family was no longer estranged when Ashley was severely injured in a fall in 2021. She almost died when she shattered her leg and her mother and sister both were there to help her during her recovery.
In 2022, The Judds reunited on stage at the CMT Music Awards before announcing a tour beginning in the fall.