'Judge Judy' Ending 25-Year Run, Starting New Chapter
It's quite a feat when a television show lasts for decades, as we've seen with hits such as Law & Order: SVU, Supernatural, Dr. Who, Gunsmoke, and soaps.
In that mix of high achievers is a batch of daytime court shows and Judge Judy is one of the first to come to mind. Believe it or not, Judy Sheindlin is getting ready to close the book on the series and move on to something else.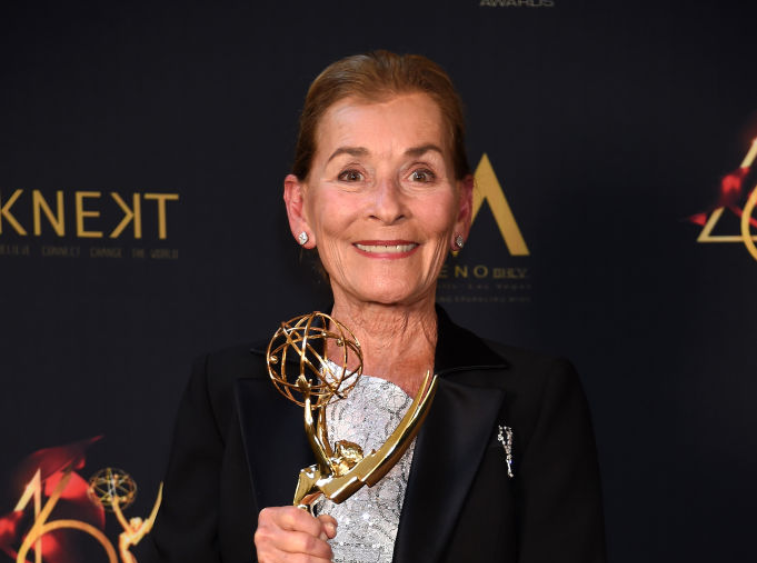 'Judge Judy' will end its run with one final season
Sheindlin announced that the long-running court series will air its last season this fall, closing out in 2021. Deadline notes that the March 2 episode of The Ellen DeGeneres Show features Sheindlin explaining that after 25 years, it's a wrap.
But she's not hanging up her robe just yet, because she's flipping the script with an entirely new series called Judy Justice. It's the biggest news associated with Sheindlin since she changed her hairstyle and started rocking a ponytail.
Speaking on her time with CBS, Sheindlin tells Ellen that she's celebrating her silver anniversary with the network and they've decided to capitalize on her reruns.
"I've had a 25-year-long marriage with CBS, and it's been successful. Next year will be our 25th season, silver anniversary, and CBS, I think, sort of felt, they wanted to optimally utilize the repeats of my program, because now they have 25 years of reruns.

So what they decided to do was to sell a couple of years' worth of reruns. But I'm not tired! So, Judy Justice will be coming out a year later."
Next season of Judge Judy will be full of new episodes, but for her new project, she'll be taking it elsewhere. She wouldn't budge on more details.
Judge Judy's salary made her TV's highest-paid star
Two years ago, a judge sided with Sheindlin in a lawsuit involving her salary and the sharing of profits. A talent agency was suing for what they believed they were owed, but a judge disagreed.
She famously nailed down her contract with CBS to receive $47 million in compensation for the show, and according to Forbes, was the highest-paid TV host in 2018 with earnings of $147 million.
The outlet notes that she has more than 5,000 episodes in the vault for her courtroom series while Hot Bench also brings her revenue as a producer. She's been on the air since 1996!
What Judge Judy says about retirement
The 77-year-old has said in the past that she loves her TV gig more than her previous off-camera judge duties in a Manhattan courtroom. Sheindlin told Ellen she's not quitting anytime soon and reminded her about a conversation they had back in 2018 when she explained how working keeps her going:
"This job, believe it or not, it's an anchor, because it gives you some place to go. I work every other week. So that's my anchor. And it gives me plenty of downtime to get bored, and when I get bored, I usually harass people."
Hot Bench and Judge Judy are both in their current seasons but diehard fans can't wait to see what the judge has up her sleeve for her next series.