Judi Dench Hasn't Watched 'Cats' But Thinks She Looked Like a 'Great Big Orange Bruiser' in the Notorious Film
It's one thing for a movie-goer to be disappointed by a film that they paid to see, but it's a whole different level of disappointment when an actor is unimpressed by a movie that they're in. And when that actor is Dame Judi Dench, it's an even bigger level of shame.
Dench recently spoke about her appearance in the 2019 movie Cats, the film adaptation of the famous Andrew Lloyd Webber musical that was a disappointment for actual musical fans but has since become a sensation among those who enjoy to ironically watch bad movies. Dench was less than impressed with what she saw. 
Judi Dench's career speaks for itself
The 85-year-old English actress has been a household name for quite some time. She began her career in the late 1950s performing in several of Shakespeare's plays at theaters in London. She continued her life on stage in both plays and musicals over the following two decades, working with the Royal Shakespeare Company and the National Theatre Company.
At the same time, Dench began branching out into TV and film, securing roles in multiple British sitcoms and supporting roles in major films. Much of her recognition came from starring as M in GoldenEye in 1995, alongside Pierce Brosnan, and the following James Bond films starring Daniel Craig. She portrayed M until her character's death in Skyfall in 2012. 
Throughout her career, Dench has been nominated for seven Academy Awards and has won one for Best Supporting Actress in Shakespeare in Love (1998). She has also won 10 BAFTA Awards, two Golden Globes Awards, two SAG Awards, and one Tony Award for Best Actress in a Play for Amy's View (1999). Her career has been long and full of remarkable work.
Judi Dench wasn't impressed with how she looked in 'Cats'
After as impressive a career as Dench has had, she's entitled to have a vocal opinion on the roles she has portrayed. She spoke in an interview with British Vogue about her role. Cats was mainly shot in front of a green screen and the actors' faces were edited to appear catlike, so they didn't know what they would look like until the movie was released. 
Dench played Old Deuteronomy, the wise old orange Jellicle cat, and that's exactly how Dench thought she would look, as well — impressive and wise. Instead, she said the visual effects made her character look like "a battered, mangy old cat," adding that she looked like "a great big orange bruiser. What's that about?"
In addition to her discussion of the visual effects, Dench had critiques for the costuming as a whole. Her character had a thick fur coat, meaning that Dench was wearing a huge furry cloak while filming her scenes. She said: "The cloak I was made to wear! Like five foxes f*cking on my back." 
Dench hasn't seen 'Cats' yet, but it doesn't seem like she's in a rush to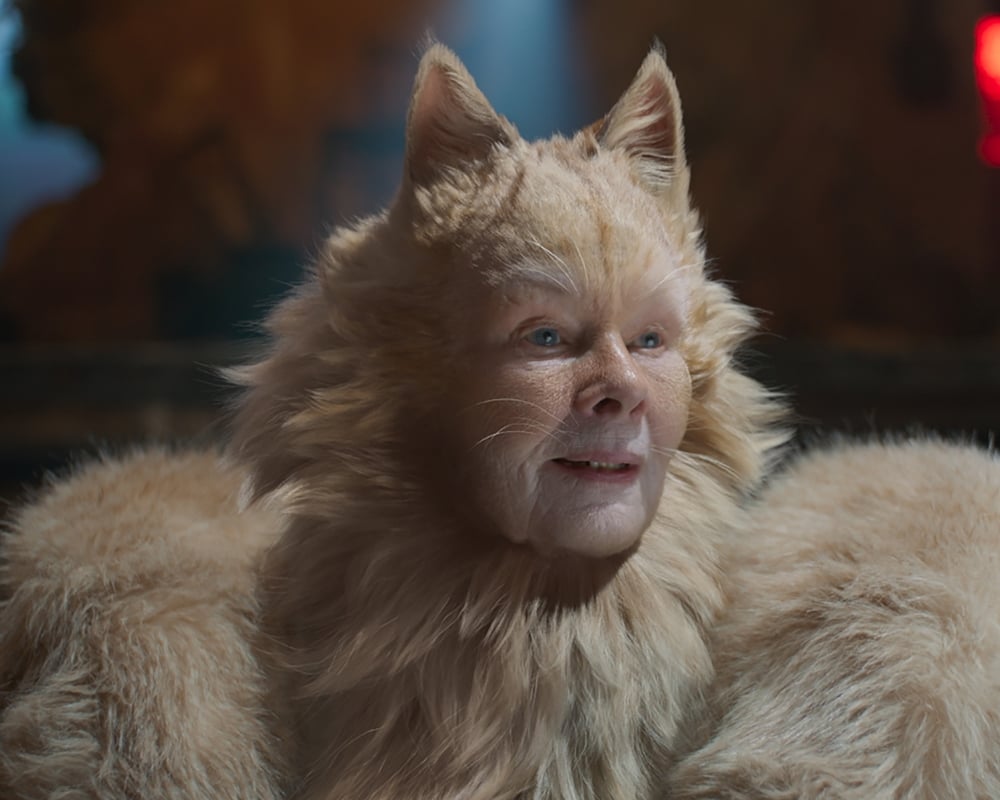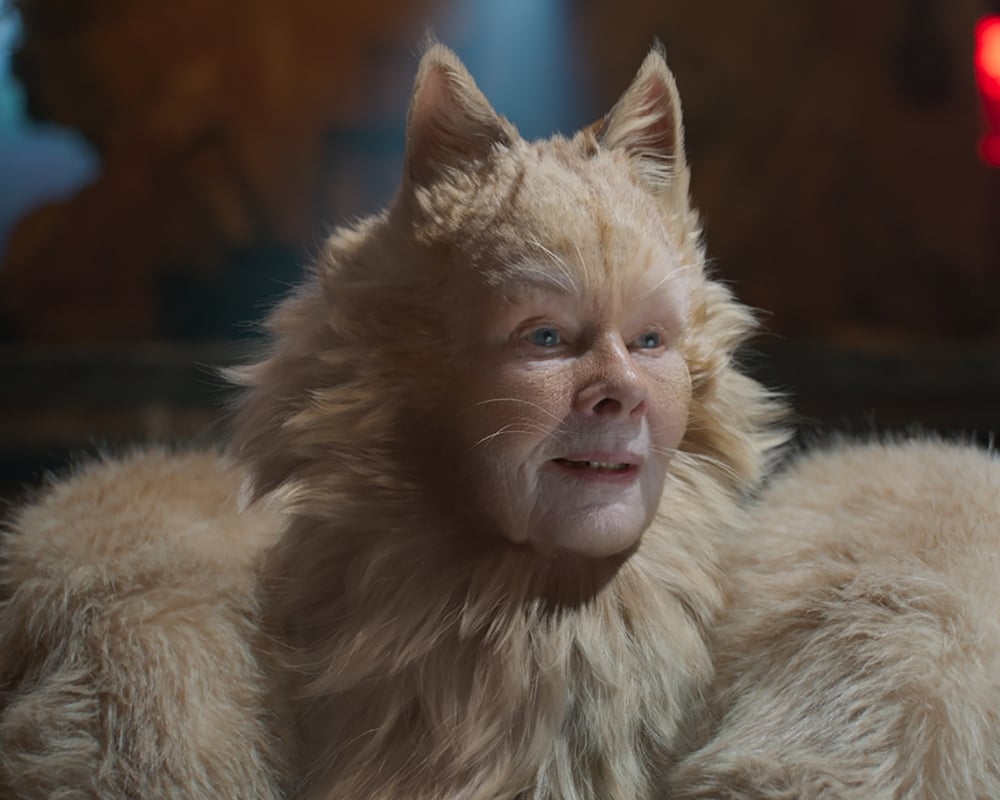 Being one of the film's biggest stars hasn't compelled Dench to sit down and watch Cats yet and, judging by her disappointed comments about her appearance, it doesn't seem like she plans on it any time soon. Dench was nominated for a Razzie Award for Worst Supporting Actress in her role as Old Deuteronomy, but even that didn't faze her. 
But on the negative response to Cats, Dench had no idea. She told BBC's Front Row that she doesn't generally read reviews for work that she's in, claiming that you kind of get a feel for what the reaction will be anyway. If that's anything to go by, then it's unlikely she'll ever sit down and watch Cats.