What Is Judi Dench's Net Worth?
Dame Judi Dench has had an impressive and stunning career, starting on the stage, to TV, and eventually the big screen. There, she's racked up award nominations and wins, as well as other accolades. While she refused to watch herself in the now-infamous film production of Cats, most of her career has been an undeniable success. What has such a long-lasting career meant for Judi Dench's net worth?
Judi Dench got her start on the stage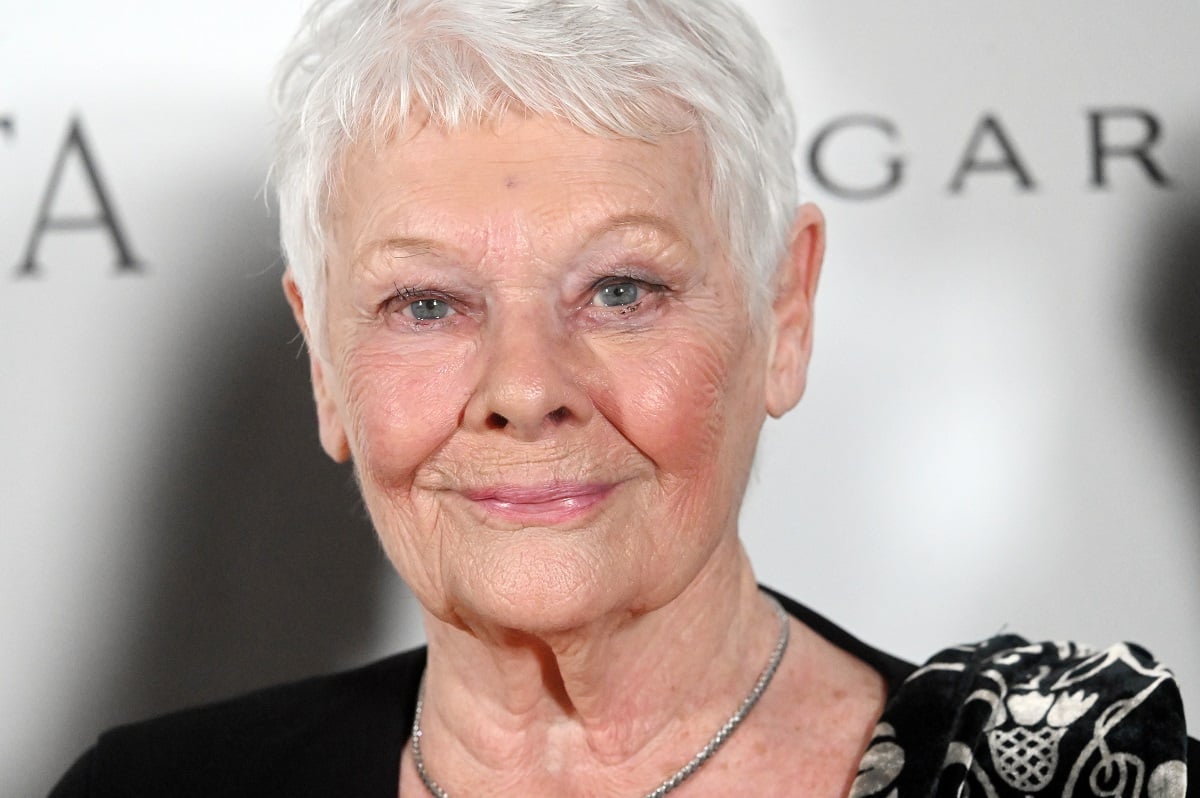 As Biography.com reports, Judi Dench's first stage appearance was in 1957. She played Ophelia in the Old Vic Production Company's rendition of Hamlet. She joined the Royal Shakespeare Company, leading to a 30-year stage run in which she portrayed every single Shakespearean female lead.
Along the way, Dench made her way to the small screen. As IMDb shows, her TV premiere arrived in 1959 when she took on the lead part in a series titled Hilda Lessways. More TV series and TV movies dotted Dench's filmography for the next several years.
In 1965, her role in the film Four in the Morning earned Dench a new kind of attention, including the BAFTA for Most Promising Newcomer to Leading Film Roles. She lived up to that promise, but it wasn't until her 1995 appearance in GoldenEye — where she portrayed Bond's boss M — that she made a lasting impression on international audiences.
Judi Dench has a substantial net worth thanks to many roles
Dench made history as the first woman to portray M in the Bond franchise. And she reprised the historic part multiple times in Brosnan-era Bond films. However, it was a return to her stage-acting roots that helped Dench rise to cinematic success.
In 1997, she portrayed Queen Victoria in Mrs. Brown, a part that garnered much attention and an Oscar nomination (though she lost to Helen Hunt). She followed it up with a 1998 portrayal of Queen Elizabeth in Shakespeare in Love, sealing her status as a film legend. The role earned her yet another Oscar nomination, and this time she won. It also opened the doors to many substantial parts and six additional Oscar nominations.
Clearly, Dench has had an impressive career that has spanned decades. What has that meant for her personal fortune? As Celebrity Net Worth reports, Judi Dench has an estimated net worth of around $45 million.
Judi Dench earned an Oscar nomination for 'Belfast' — but she's also a TikTok star
Judi Dench landed her eighth Oscar nomination for her role in the 2021 film Belfast. She portrayed Granny in the coming-of-age drama, acting opposite Ciarán Hinds, Jamie Dornan, and Caitríona Balfe.
From writer-director Kenneth Branagh, the film earned nearly universal acclaim, scoring seven total nominations at the Academy Awards.
While Dench isn't hurting for money or roles, she found a way into Gen Z hearts with another new venture. She made waves when she appeared in TikTok videos with her family. Despite working with many acclaimed filmmakers, Judi Dench called her grandson Sam Williams a "very strict" director, while sitting in the garden of her lovely South London home.
RELATED: Why Vin Diesel Once Played Dungeons and Dragons With Dame Judi Dench