Judy Greer Said She Giggled Like a '13 Year Old' When This Co-Star Took His Shirt Off
Find out which topless celeb had actress Judy Greer in a giggle fit.
Judy Greer is an actress who rose to fame in the early 2000s. She is best known for her roles in films like What Women Want (2000), 13 Going On 30 (2004), and 27 Dresses (2007). Some fans might also know her for her work in The Descendants (2011) and Ant-Man (2015).
Greer has worked in Hollywood for many years now. And, after acting in all kinds of shows and movies, one would think that the 44-year-old actress has seen it all.
However, Greer admitted that she was actually taken aback when a certain hunky co-star took off his shirt on the set of a new movie. Read on below to find out which co-star managed to turn Greer into a teenager again.
Judy Greer appears in the new film 'Playing With Fire'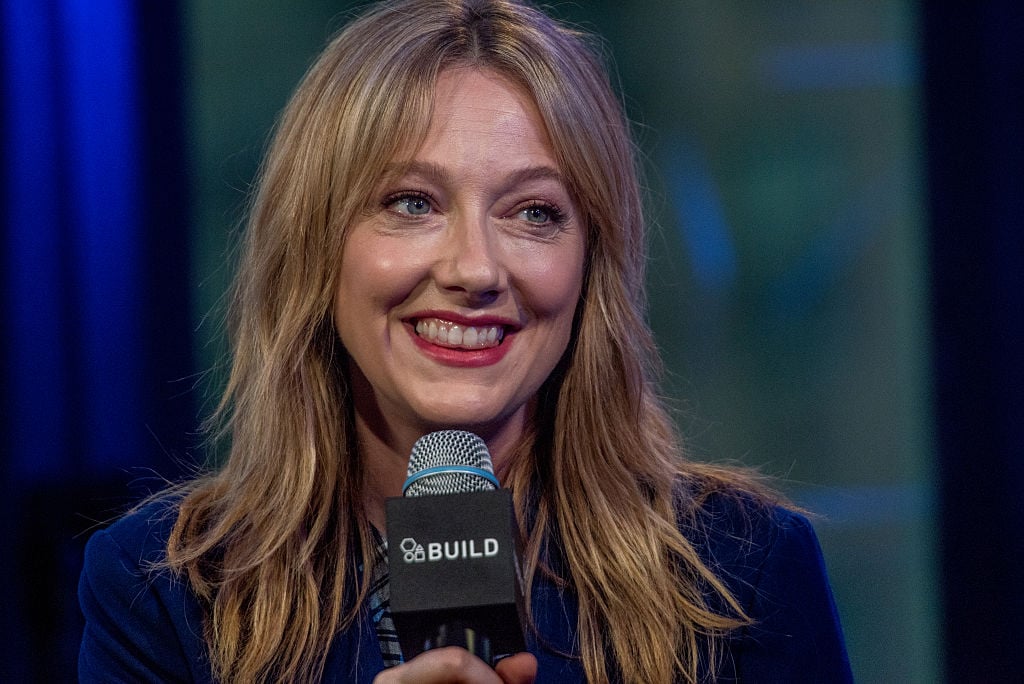 Greer's latest project is the family-friendly movie Playing With Fire, which came out in November 2019. The movie stars John Cena as Jake Carson, a no-nonsense commander of an elite squad of firefighters.
Jake and his group are skilled at battling all kinds of fires, but things take a turn when they suddenly have to take care of three children. The men now have to learn parenting skills and how to deal with unpredictable kids.
Greer plays Dr. Amy Hicks, Jake's ex-girlfriend as well as someone that Jake initially tries to offload the kids on. In an interview with Parade, Greer describes Amy as "strong but also a "romantic at heart."
When Greer first read the script for Playing With Fire, she was struck by how well-written the character is. She told Parade: "I was impressed with how Amy was maintained on the page as being very independent and intelligent… She's compassionate, but she was portrayed in a really strong way that I haven't always seen in this genre."
Judy Greer has a lot of nice things to say about co-star John Cena
Greer got to work closely with Cena, and the actress revealed that she is quite impressed with Cena's work ethic.
"He's a hard worker," she said to Parade. "He's a really smart person and he's really interesting and so, as an actor, he brings all that stuff to it."
Additionally, Greer revealed some fascinating facts about Cena that fans might not know. For example, the WWE star only drinks coffee right before filming as opposed to before rehearsals like everyone else.
Greer also found it fascinating that Cena was spending a lot of time studying Mandarin and learning how to play the piano. She said that he could be heard playing the piano in his trailer.
Judy Greer could not focus when John Cena took off his shirt
It seems like Greer had a lot of fun working with Cena on the set of Playing With Fire, and she even told of an exciting moment when she saw Cena take off his shirt for the first time.
"There's a scene in the movie where he takes his shirt off behind this wall of lockers, but I can see the reflection in the mirror," Greer recalled. "When we shot that scene, the first take, I couldn't remember my line when he took his shirt off and I started laughing uncontrollably. I was like, 'I'm sorry, I can't talk right now!' And then everyone started laughing because everyone felt the same way I did."
Of course, Greer tried to channel her character's professionalism by not letting herself be too affected by Cena's sculpted body. But she admitted that the moment did make her turn into a 13-year-old.
You can catch Greer and Cena on the big screen in Playing With Fire. The film is rated PG and is still playing in select theaters across the country.