Is Judy Reyes Married, and Does the 'Claws' Star Have Any Children?
13 award-nominee Judy Reyes currently portrays the reserved Florida manicurist, Ann "Quiet Ann" Zayas on the TNT dark comedy, Claws. She, along with three other nail stylists, are loyal to Desna. The head stylist also cleans money from the Husser mob using their salon.
However, as her quest for money and power gets more ambition, the ladies' are tested as they have to do things they never thought they would in order to protect Desna. Quiet Ann, who usually follows Desna without question, is now upset with her best friend after finding out she lied to her about the death of her wife, Arlene.
The phenomenal actress that plays Quiet Ann, Judy Reyes, is an established actress and became known after her role as Carla Espinosa on the 17-Emmy nominated comedy series, Scrubs. Her portrayal resulted in several nominations, and she won a 2006 ALMA Award for Outstanding Actress in a Television Series.
Is Judy Reyes married with children, and what other shows and movies did she star in before Claws? Keep reading to find out more information, including her net worth.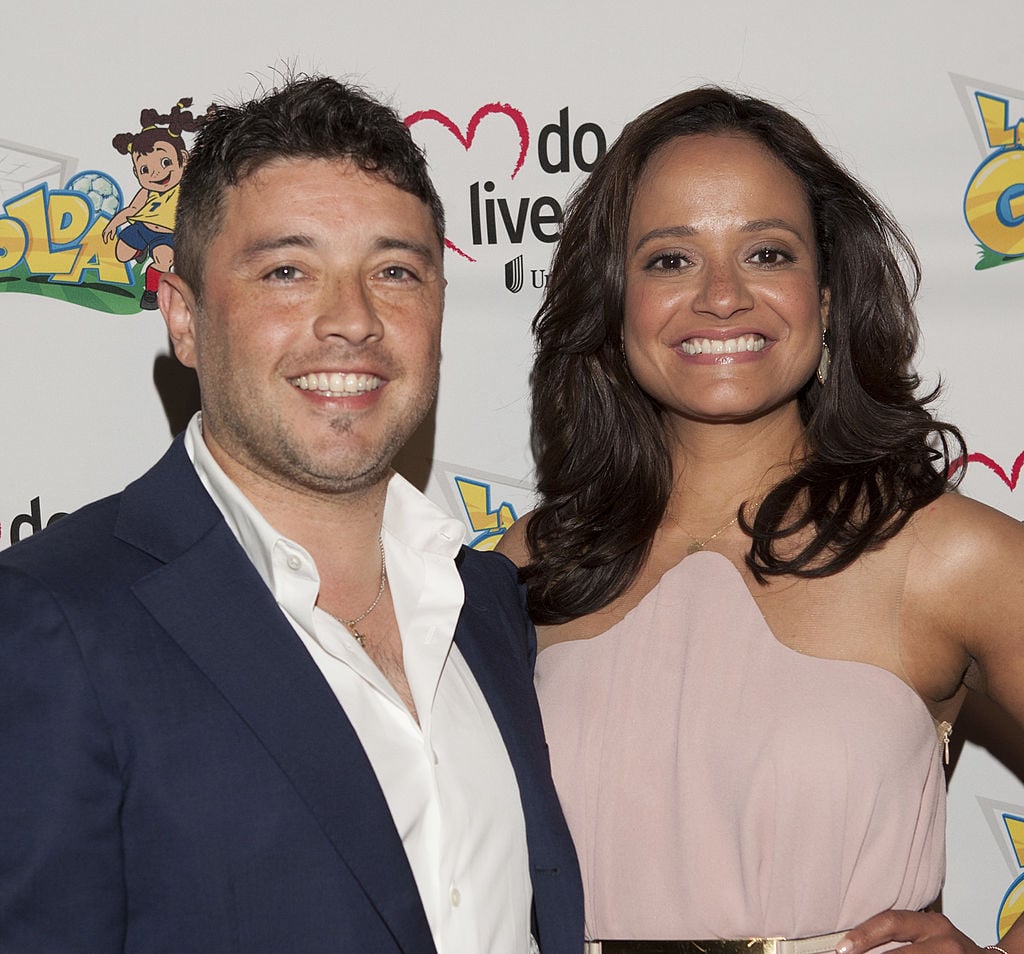 Is Judy Reyes married with children?
Reyes and writer/director Edwin Figueroa married in 1997 for 11 years until they divorced. She then began dating George Valencia after they met on the set of Glow Ropes: The Rise and Fall of a Bar Mitzvah Emcee in 2008. The couple then welcomed a child together in November 2009 named Leila Rey.
While it is unclear if Reyes and Valencia are legally married, she calls him her husband.
Judy Reyes career before 'Claws'
Born November 5, 1967, in The Bronx, New York to Dominican immigrants, Reyes also has a twin sister. Her twin, Joselin, appeared in a Law & Order: Special Victims Unit episode as a paramedic. After Reyes went to Hunter College in Manhattan, she started acting.
First, she made her television debut by guest-starring in shows including The Sopranos (2000), Law & Order (1992), and Oz (1999-2002). Reyes exploded after landing her recurring role as nurse Carla Espinosa on NBC comedy sitcom, Scrubs in 2001.
After leaving the show in 2009, following lead star Zach Braff and creator Bill Lawrence, she went on to portray Dina Milagro on Jane the Virgin. She also starred and appeared in several television shows and movies before landing Ann "Quiet Ann" Zayas on TNT's dark comedy, Claws.
Judy Reyes other film and movie appearances
Jack and His Friends (1992), Street Justice (1993), The Cosby Mysteries, (1994), New York Undercover (1994), NYPD Blue (1996), The Prosecutors (1996), No Exit (1996), Cosby (1997), Nothing Scared (1997), Lena's Dreams (1997), Went to Coney Island (1998)
Mind Prey (1999), Bringing Out the Dead (1999), King of the Jungle (2000), 100 Centre Street (2001), Third Watch (2001), WW 3 (2001), Washington Heights (2002), Blue's Clues (2003), King of the Corner (2004), Strong Medicine (2005), Dirty (2005)
Our House (2006), Glow Ropes (2008), Little Girl Lost (2008), Castle (2009), Hawthorne (2009), Medium (2010), Gun Hill Road (2011), Off the Map (2011), Without Men (2011), Kaylien (2011), The Pregnancy Project (2012), Happily Divorced (2012)
Devious Maids (2013-2016), Jane the Virgin (2015, 2017, 2019), iZombie (2015), Fresh Off the Boat (2015), Blue Bloods (2016), One Day At A Time (2017, 2019), The Circle (2017), Search Party (2017), Succession (2018), Dirty John (2018), and Better Things (2019).
What is Judy Reyes' net worth in 2019?
Judy Reyes' net worth is still under review.