Juicy J Reveals 1 of His Smartest Investments
Fans sometimes wonder how their favorite artists make money outside of music.
Kanye West has done well with fashion, Rihanna has her popular Fenty brand, Nas is into tech, and 50 Cent has his hands in entertainment, beverages, and more.
Plenty of hip-hop artists have flipped their fortunes into millions by diversifying, and Juicy J of Three 6 Mafia is one of them.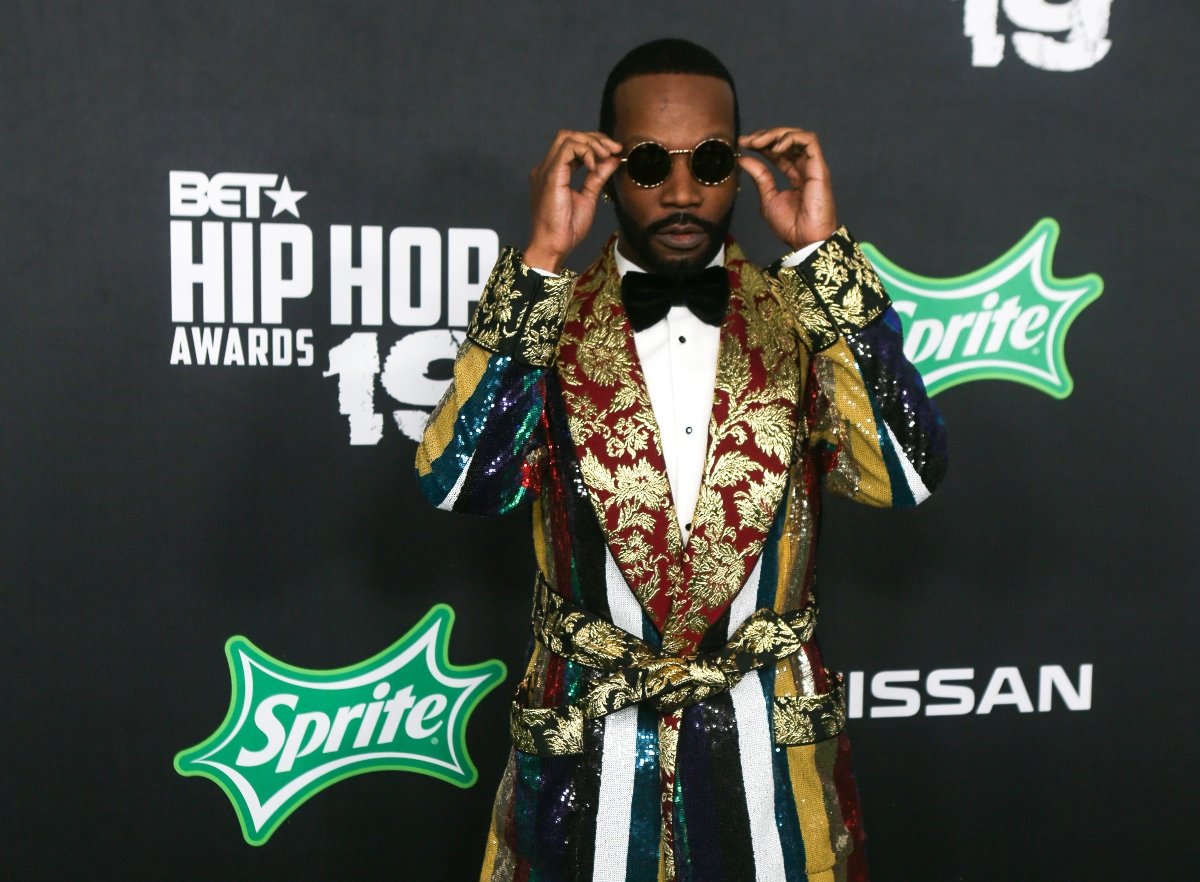 Juicy J is an Oscar winner
Never forget Three 6 Mafia made history when they won an Academy Award for Best Original Song in 2005, making them the first hip-hip group to win in the category and perform at the star-studded event. They wrote "It's Hard Out Here for a Pimp" for the film Hustle & Flow and Terrance Howard rapped the song in the movie.
But Juicy J's career began years before in Memphis, Tennessee when he and the Three 6 Mafia crew produced beats and rhymed in the '90s.
He later pursued solo a career in music and film, working with artists such as Gucci Mane, Wiz Khalifa, Katy Perry, Travis Scott, and Megan Thee Stallion. He's been in the game for decades and still releases music.
RELATED: What is T.I's Net Worth and How Does He Make His Money?
Juicy J is an avid investor
Like many of his peers, Juicy J (whose real name is Jordan Michael Houston) invests in stocks and real estate. During a sit-down with Men's Health, he opened up about his spending habits.
His first major purchase included luxury vehicle—a Maybach—and Juicy J shared an anecdote about driving around with Isaac Hayes.
But he also talked about making wise investments. His best one? Core water. The brand is recognizable by its curvy bottle and turquoise-colored cap.
"Dr. Luke called me and told me he was starting this water company called Core. He asked me did I want to put some money in it," said Juicy J. "I dropped a bag in it and I kind of forgot about it 'til one day I woke up and I saw the company sold for like $500 million. Yes, I got a beautiful percentage of that!"
He advised others not to throw all their money into one investment and revealed he has stock ownership in Apple, Netflix, a cannabis company, and Fortnite's parent company, Epic Games.
Core Hydration sold to a major brand
Back in 2018, Core Hydration was acquired by Keurig Dr. Pepper in a deal that included bottled water and fruit hydration. According to a press release, the transaction was worth $525 million and in the 12 months leading up to the deal, Core made approximately $200 million in sales.
Juicy J received praise for moving on the investment along with other celebrities that included Perry, Diplo, and Becky G. As for financial advice, he says to budget, save, and make sure to pay your taxes.
In addition to putting his money to work, Juicy J keeps busy by creating hits for Megan Thee Stallion, T.I., A$AP Rocky, and more. Now, he's earning big through music, investments, film, and selling products.