'Jujutsu Kaisen 0': Does the Movie Have a Post-Credits Scene?
Jujutsu Kaisen 0 has finally made its international debut, and fans of the anime are eager to learn what this prequel movie has to offer. As they head to theaters to see Yuta Okkotsu's (Megumi Ogata/Kayleigh McKee) story, they may be wondering if they should stick around after the credits. So, does Jujutsu Kaisen 0 have a post-credits scene?
[Warning: This article contains spoilers for Jujutsu Kaisen 0.]
'Jujutsu Kaisen 0' has 1 short post-credits scene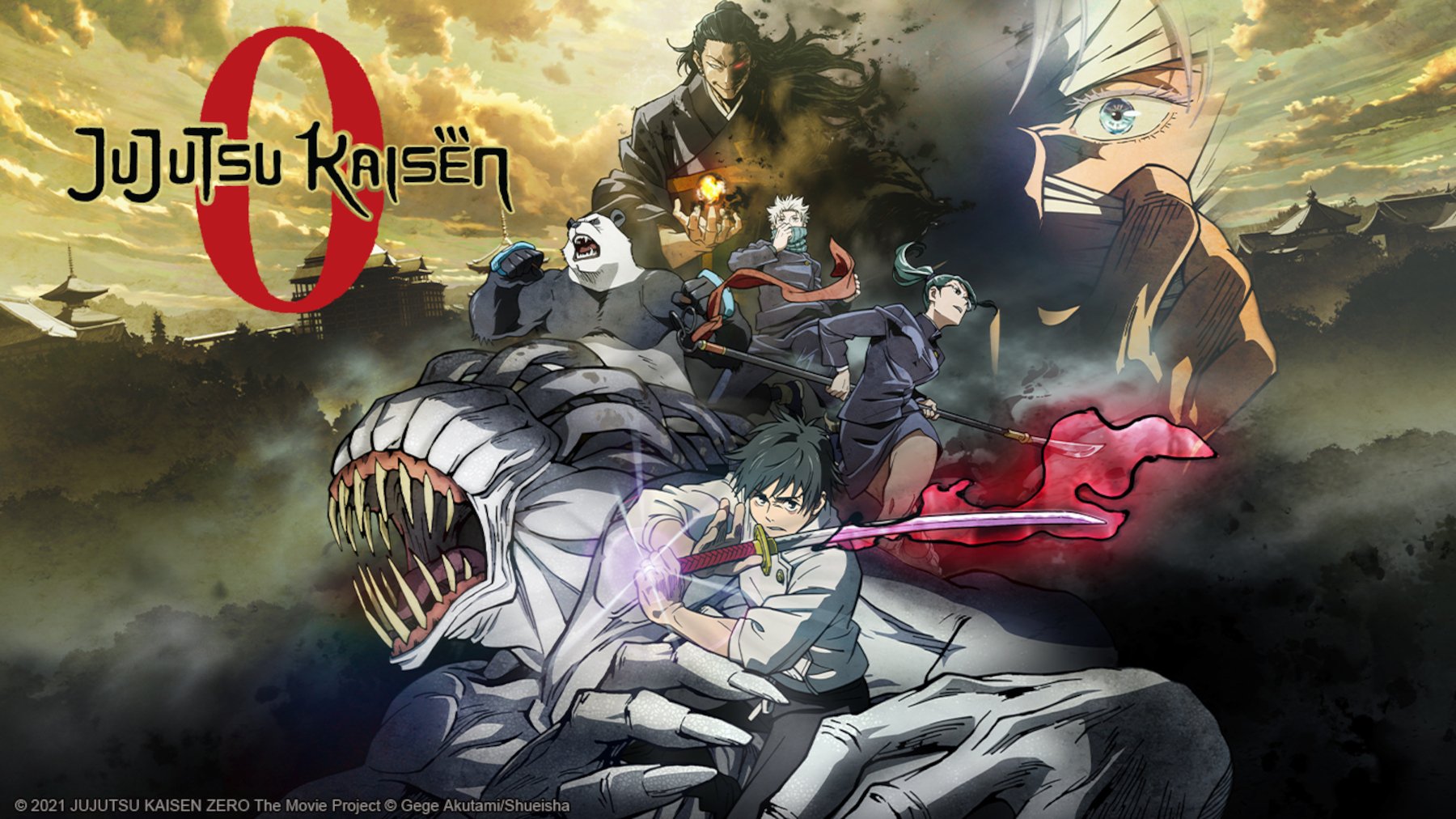 RELATED: 'Jujutsu Kaisen': Where to Stream the Anime Before the Movie Arrives
Jujutsu Kaisen 0 does indeed have a post-credits scene, and it's centered on Yuta and Satoru Gojo (Yuichi Nakamura/Kaiji Tang). In it, the two run into one another while abroad. Anime viewers may recall the brief reference to Yuta's travels in Jujutsu Kaisen Season 1. This offers a glimpse of what he's been up to, taking fans to Africa.
Yuta is sharing a meal with Miguel (Koichi Yamadera/Bill Butts) when Gojo finds him, a surprising development considering Miguel's allegiances earlier in the film. The two don't seem like they're expecting Gojo, but his arrival likely ties into the present-day storyline.
And his dialogue between Gojo and Yuta confirms that the brief scene is set well after the events of the movie.
Yuta Okkotsu and Satoru Gojo's conversation takes place later on
RELATED: 'Jujutsu Kaisen 0' Boasts Second-Highest Opening in Japan After 'Demon Slayer: Mugen Train'
When Gojo approaches Yuta and Miguel in the Jujutsu Kaisen 0 post-credits scene, he tells Yuta, "Hey, long time no see." That suggests their conversation is happening after time apart — perhaps in the present-day storyline of the main anime.
In season 1, the characters note that Yuta is undertaking some sort of mission abroad. They don't delve into specifics, but this scene might signal the end of his assignment. Gojo doesn't tell his pupil exactly what he wants, but viewers may find out when the anime returns for its now-confirmed season 2.
Manga readers already have an idea of how this brief interaction will tie Jujutsu Kaisen 0 into the main series. For those who haven't read the source material, though, what does it mean?
What the 'Jujutsu Kaisen 0' end-credits scene means for the anime
Those wondering about the meaning behind Jujutsu Kaisen 0's post-credits scene can probably take it as confirmation that Yuta will show up in the main anime.
Without spoiling major events from Gege Akutami's manga, Yuta does play a role in the present-day storyline. Whether the anime will deliver his comeback in season 2 or later remains a question. However, the inclusion of this post-credits scene suggests it will be sooner rather than later.
Whenever the series chooses to bring in Yuta, one thing seems certain: his character arc will tie into Yuji Itadori's (Junya Enoki/Adam McArthur) somehow. Hopefully, fans will get a better idea of their connection when season 2 arrives.
Even without its end-credits scene, this movie has viewers more eager than ever for new episodes. With that final moment, it raises plenty of questions heading into the next arc. For now, we're left to speculate about them.
Jujutsu Kaisen 0 is currently playing in select theaters in the U.S.
RELATED: 'Jujutsu Kaisen' Season 2 Officially Announced for 2023 — Here's What We Know