'Jujutsu Kaisen 0' Drops New Trailer, Cast Details Ahead of U.S. Release Date
The U.S. release date for Jujutsu Kaisen 0 is rapidly approaching, and Crunchyroll just dropped a new trailer and cast details for the much-anticipated anime film. The latest footage shows off a fight between Jujutsu High's students and Suguru Geto. Crunchyroll also revealed who will voice the main characters in Jujutsu Kaisen 0's English dub.
New 'Jujutsu Kaisen 0' trailer arrives ahead of U.S. release date
RELATED: 'Jujutsu Kaisen' Season 2 Officially Announced for 2023 — Here's What We Know
Jujutsu Kaisen 0 hits U.S. movie theaters on March 18, and it promises to dive deeper into the supporting characters from the main anime. Although the film doesn't feature the likes of Yuji Itadori, Megumi Fushiguro, and Nobara Kugisaki, it contains a number of familiar faces — from Satoru Gojo to Panda, Maki Zenin, and Toge Inumaki.
The movie's main focus is on Yuta Okkotsu, a teenage boy connected to the cursed spirit of his late best friend. Based on Gege Akutami's prequel manga of the same name, Jujutsu Kaisen 0 will see Yuta learning to control his cursed energy with the help of Gojo, Panda, Maki, and Toge.
From the looks of Crunchyroll's new trailer, the group will also take on a number of powerful curses. That's not to mention Suguru Geto, who appears to be engaged in combat with Panda and Toge in the trailer. Perhaps fans will learn more about the series' villain in this prequel story. Because it takes place before Itadori's arrival at Jujutsu High, it may shed some light on Geto's actions in the main anime.
Crunchyroll reveals English dub cast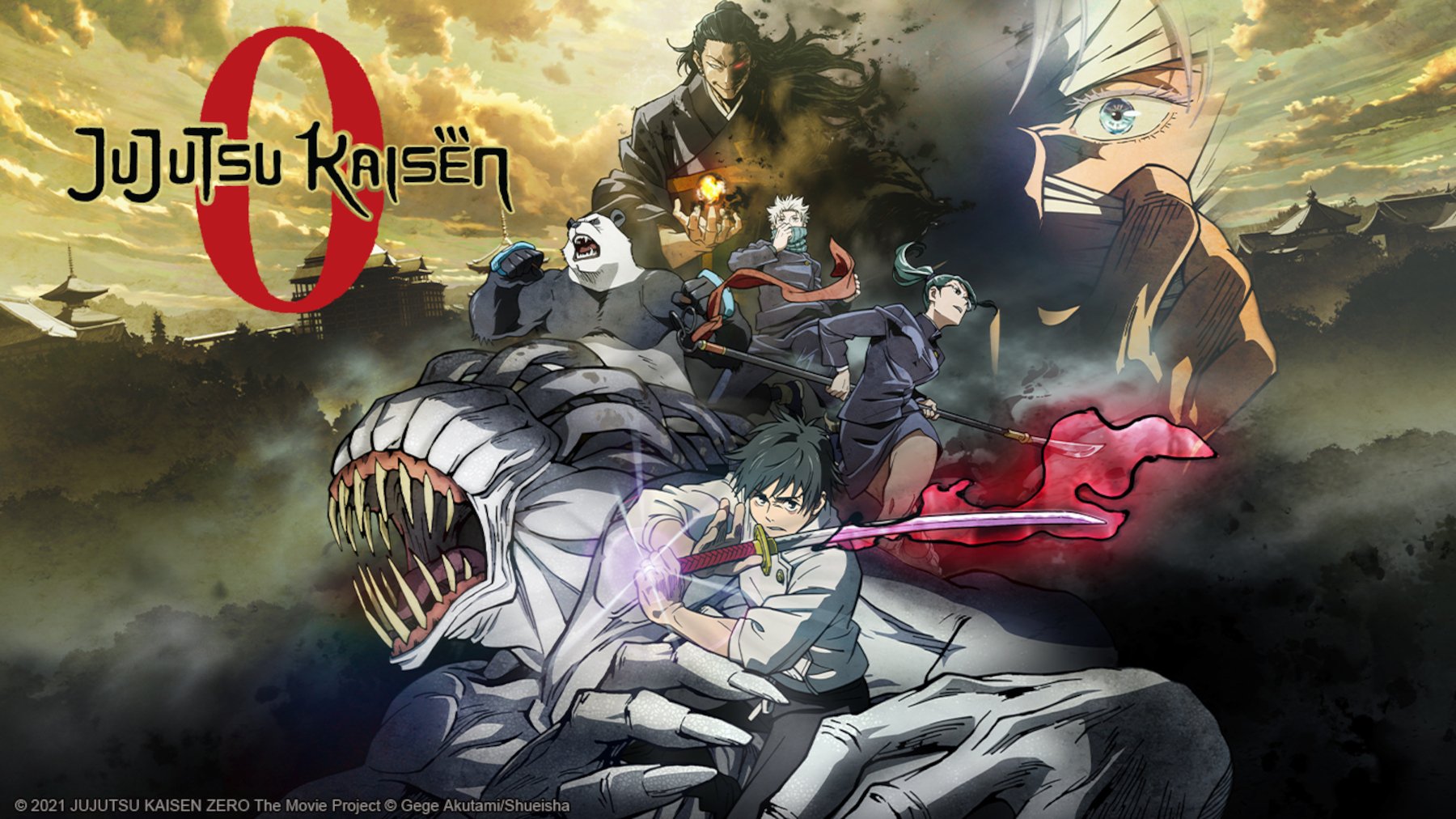 In addition to dropping another trailer for Jujutsu Kaisen 0, Crunchyroll revealed new cast details for the film. Although the Japanese voice actors were announced well before Jujutsu Kaisen 0's North American release date, the English dub talent had yet to be confirmed.
The English voice actors behind the characters introduced in season 1 are reprising their roles. The franchise also welcomes Kayleigh McKee and Anairis Quiñones as Yuta and Rika, respectively.
Check out the casting details for the film's main characters below:
Yuta Okkotsu – Kayleigh McKee (English), Megumi Ogata (Japanese)
Rika Orimoto – Anairis Quiñones (English), Kana Hanazawa (Japanese)
Maki Zen'in- Allegra Clark (English), Mikako Komatsu (Japanese)
Toge Inumaki – Xander Mobus (English), Koki Uchiyama (Japanese)
Panda – Matthew David Rudd (English), Tomokazu Seki (Japanese)
Satoru Gojo – Kaiji Tang (English), Yuichi Nakamura (Japanese)
Suguru Geto – Lex Lang (English), Takahiro Sakurai (Japanese)
With all these new details, fans are no doubt excited to see Jujutsu Kaisen 0 when its release date arrives. So, where can they watch it when it comes out?
'Jujutsu Kaisen 0' release date and where to watch
According to a press release from Crunchyroll, Jujutsu Kaisen 0 will play in 1,500 theaters across the U.S. It will also be available in a number of IMAX theaters for those who want a more immersive experience. Tickets for the dub and sub are currently on sale in the U.S., and they'll be available in Canada beginning on March 1.
For further details about the film and where you can see it, visit crunchyrollmovienight.com.
RELATED: 7 of the Most Exciting Anime Movies Coming Out in 2022