'Jujutsu Kaisen 0' Gets 1 More Gripping Trailer Ahead of the Movie's Release Date
Jujutsu Kaisen is one of the biggest shonen anime to debut in the past couple of years, so it makes sense that fans are excited about its upcoming prequel movie. Jujutsu Kaisen 0 promises to feature all the action and suspense that made the main series so popular — and its final trailer before its release date proves moviegoers have every reason to get pumped about it.
New 'Jujutsu Kaisen 0' trailer drops ahead of its release date in Japan
Jujutsu Kaisen 0 hits theaters in Japan on Dec. 24, and the anime celebrated with a new trailer at Jump Festa 2022. The footage teases plenty of action in the upcoming film, which follows the older students at Jujutsu High as they welcome a newcomer into their ranks.
Set before Yuji Itadori ever steps foot into the world of sorcery, the movie will see Satoru Gojo taking a similarly powerful student under his wing. And it looks like Yuta Okkotsu's early days at Jujutsu High will challenge him in some pretty major ways. Fortunately, Maki Zenin, Toge Inumaki, and Panda will be around to guide him.
That's right, Jujutsu Kaisen's supporting characters will get more time to shine in the upcoming movie. The new Jujutsu Kaisen 0 trailer shows all three of them in action. But what are they up to in this new addition to the franchise?
The new movie tells Yuta Okkotsu's story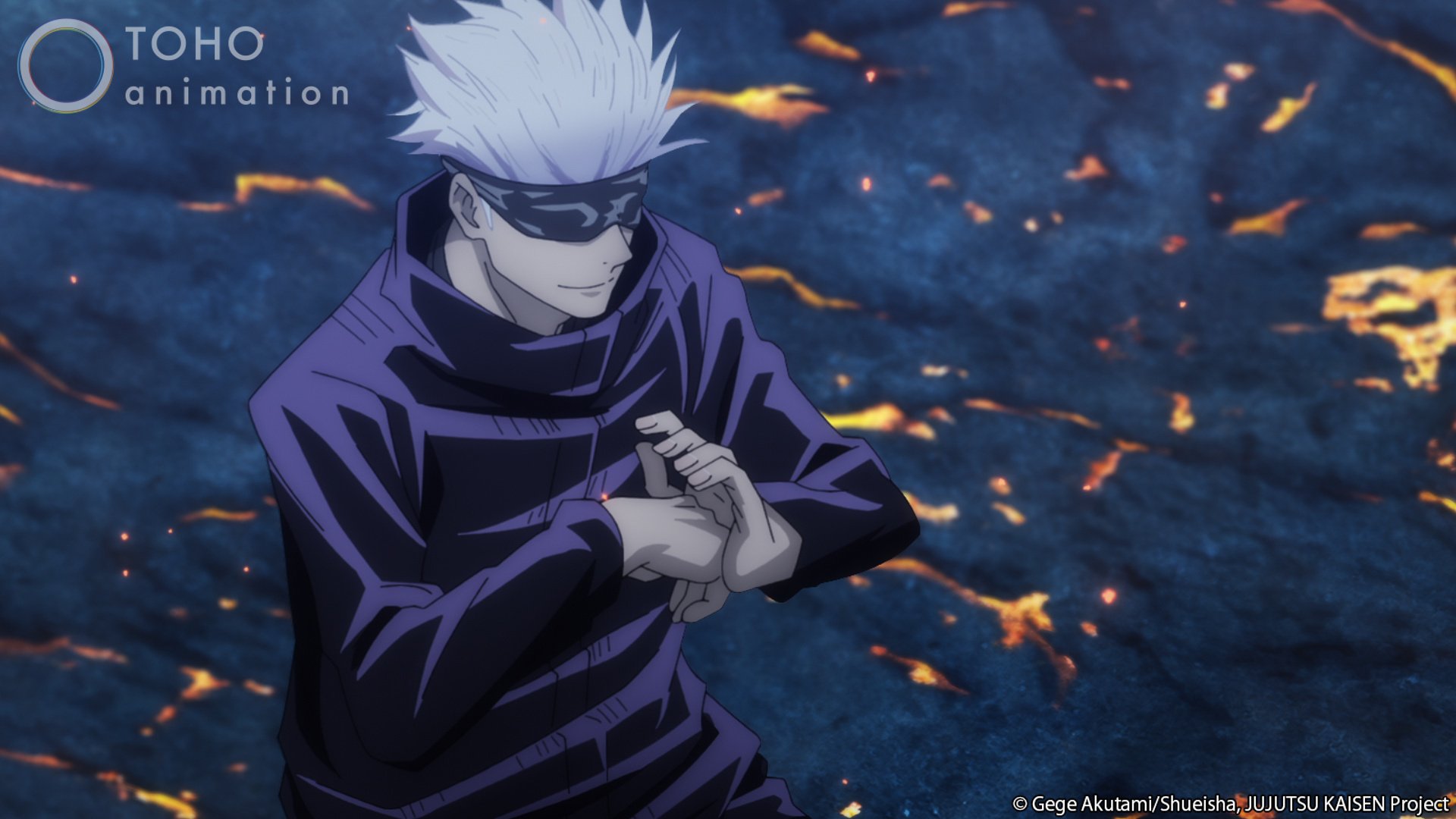 Jujutsu Kaisen 0 adapts Gege Akutami's prequel manga of the same name, which takes place ahead of Itadori's introduction. Its chapters follow Yuta Okkotsu, one of the second-year students at Jujutsu High.
Yuta is abroad when the main series begins, but he's one of the strongest sorcerers enrolled at the school. In fact, he's listed as a special-grade cursed human almost immediately upon signing up.
That's mostly thanks to the presence of Rika Orimoto, his childhood friend who died in a tragic accident. Rika's spirit attaches herself to Yuta following her death, a development that the trailers for Jujutsu Kaisen 0 tease. The coming film will see Yuta struggling to control Rika's curse, all while dealing with the main antagonist, Suguru Geto.
The latest trailer offers a quick glimpse of Geto as well, though it doesn't tell viewers what he wants. Whatever his motivations, he seems like a powerful match for the sorcerers at Jujutsu High. Hopefully, Yuta's powers will be enough to defeat him.
What is the release date for 'Jujutsu Kaisen 0'?
Those hoping to see the world of Jujutsu Kaisen from a new perspective will want to head to theaters when the anime's prequel movie arrives. That's Dec. 24 in Japan. But when will Jujutsu Kaisen 0 come out worldwide?
There's no word on an international release date just yet, but hopefully, the film won't take too long to debut overseas. My Hero Academia: World Heroes' Mission only took a few months to make the jump. With any luck, Yuta's story will follow a similar trajectory.
However long it takes, it seems certain fans will get to see Jujutsu Kaisen 0 sometime in 2022. Could a second season be on the horizon next year as well? We'll keep our fingers crossed.