'Jujutsu Kaisen 0' Locks in U.S. Release Date — Here's When the Movie Hits Theaters
'Jujutsu Kaisen' fans in the U.S. and Canada can officially mark their calendars! 'Jujutsu Kaisen 0' is heading overseas sooner than most expected.
Jujutsu Kaisen is one of the hottest anime around right now, and its recent movie release is stirring up excitement worldwide. Of course, Jujutsu Kaisen 0 has only debuted in Japanese theaters as of this writing — but the film has officially gotten a release date in the U.S. and Canada. When can fans expect it?
'Jujutsu Kaisen 0' debuted in Japan back in December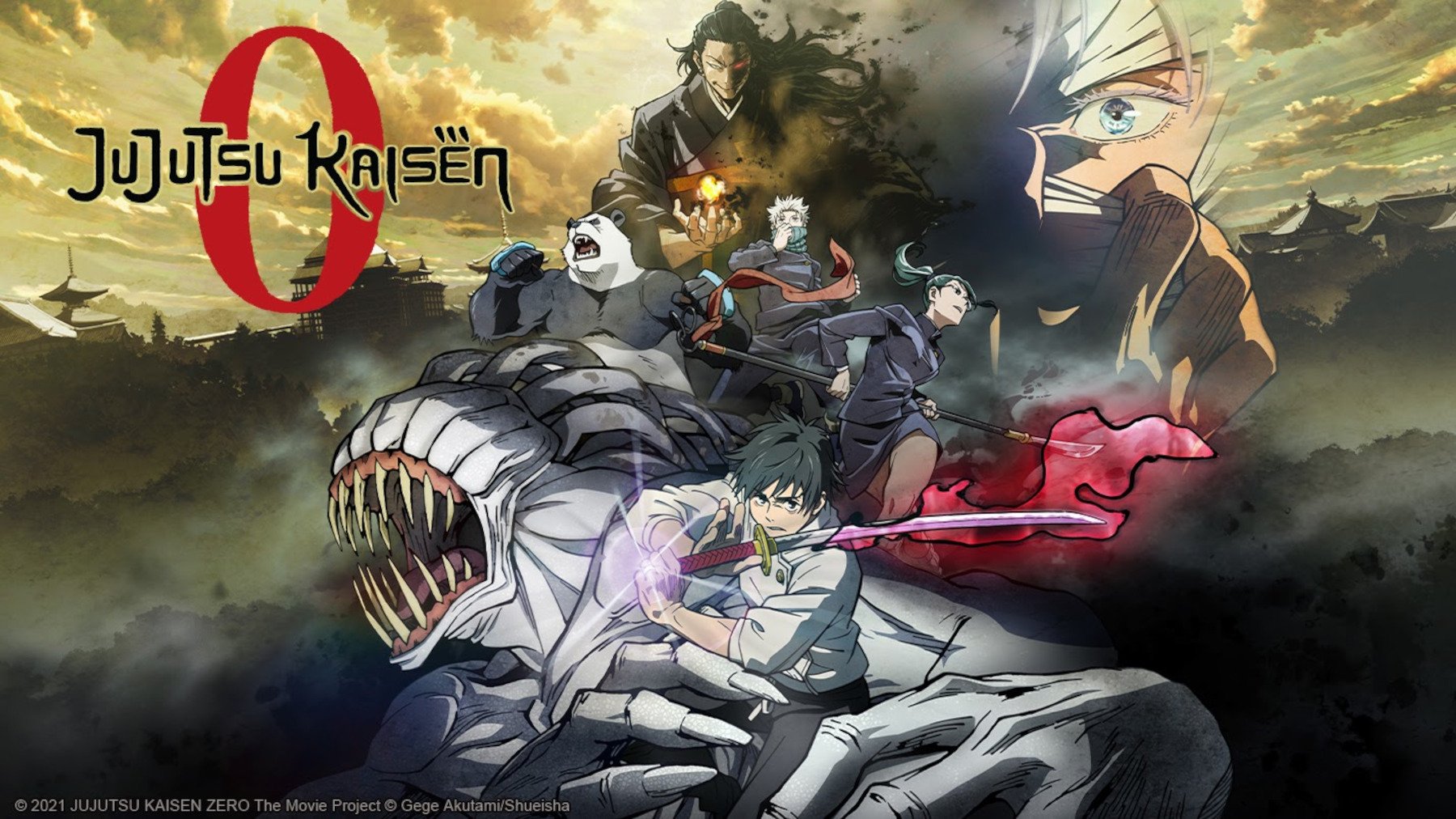 Jujutsu Kaisen 0 debuted in Japanese theaters on Dec. 24, 2021 — and international fans were eager to know when the movie would receive a release date overseas. Their excitement was exacerbated by the film's performance. It had the second-best opening in Japan after Demon Slayer: Mugen Train, raking in more than 2 billion yen during its first weekend alone.
The prequel movie has continued to attract theater-goers, bringing in a total of $64,330,795, according to Box Office Mojo. Per Crunchyroll, the film has been jumping back and forth between No. 1 and No. 2 at the Japanese box office for five weeks.
And as the wait for Jujutsu Kaisen Season 2 continues, international fans are eager to get their hands on this movie. Fortunately, they don't have much longer to wait.
'Jujutsu Kaisen 0' hits U.S. movie theaters sooner than expected
That's right, moviegoers in the U.S. and Canada can officially mark their calendars. Crunchyroll has announced the release date for Jujutsu Kaisen 0 in both countries — and it's sooner than most expected.
The film will hit theaters on March 18, 2022. It's being distributed by both Funimation and Crunchyroll, with MAPPA producing and Sunghoo Park in the director's seat. A number of trailers have already dropped, indicating the movie will cover the events of Gege Akutami's prequel manga.
According to the synopsis, the story will follow Yuta Okkotsu, who's cursed by his childhood friend, Rika Orimoto, following her untimely death. This lands him an invitation to Jujutsu High, where he'll meet the likes of Satoru Gojo and the rest of the second-year students from Jujutsu Kaisen.
As for when Jujutsu Kaisen 0 will arrive in other regions, Crunchyroll promises the film is "coming soon." It's currently planned for release in the U.K., Ireland, New Zealand, Australia, France, Germany, Belgium, Austria, Luxembourg, Switzerland, Finland, Netherlands, Sweden, and in French-speaking areas of Africa and Latin America. More territories will be announced later.
Will this prompt a release date for season 2?
With Jujutsu Kaisen 0 setting a release date overseas, some fans may be wondering if we're closer to news about season 2. The anime hasn't officially been renewed for another outing just yet. However, it seems inevitable given the success of the first season and prequel movie.
Yōichi Mushiaki, president of Japanese television network MBS, recently offered an update on the status of season 2. Per Anime News Network, here's what he had to say:
"At this time I'd like you all to wait for us to state a concrete plan. However, I think we can provide a development that will meet expectations."
Fortunately, international fans will soon have Jujutsu Kaisen 0 to keep them occupied while they await season 2. The film hits theaters in the U.S. and Canada on March 18, 2022.