'Jujutsu Kaisen 0': Release Date, Trailer, Cast, and Everything We Know About the Movie
'Jujutsu Kaisen 0' hits theaters worldwide this March, but what is the release date for the film? And what can moviegoers expect from this prequel story?
Jujutsu Kaisen 0 debuts worldwide this March, and fans of the shonen anime are eager to see what the movie has in store. Serving as a prequel to the main story, the film promises to dig deeper into the world and characters of Jujutsu High School. Following a successful outing in Japan, it's likely to dominate the box office. What is the international release date for Jujutsu Kaisen 0, and what else do we know about the film?
'Jujutsu Kaisen 0's release date depends on where you are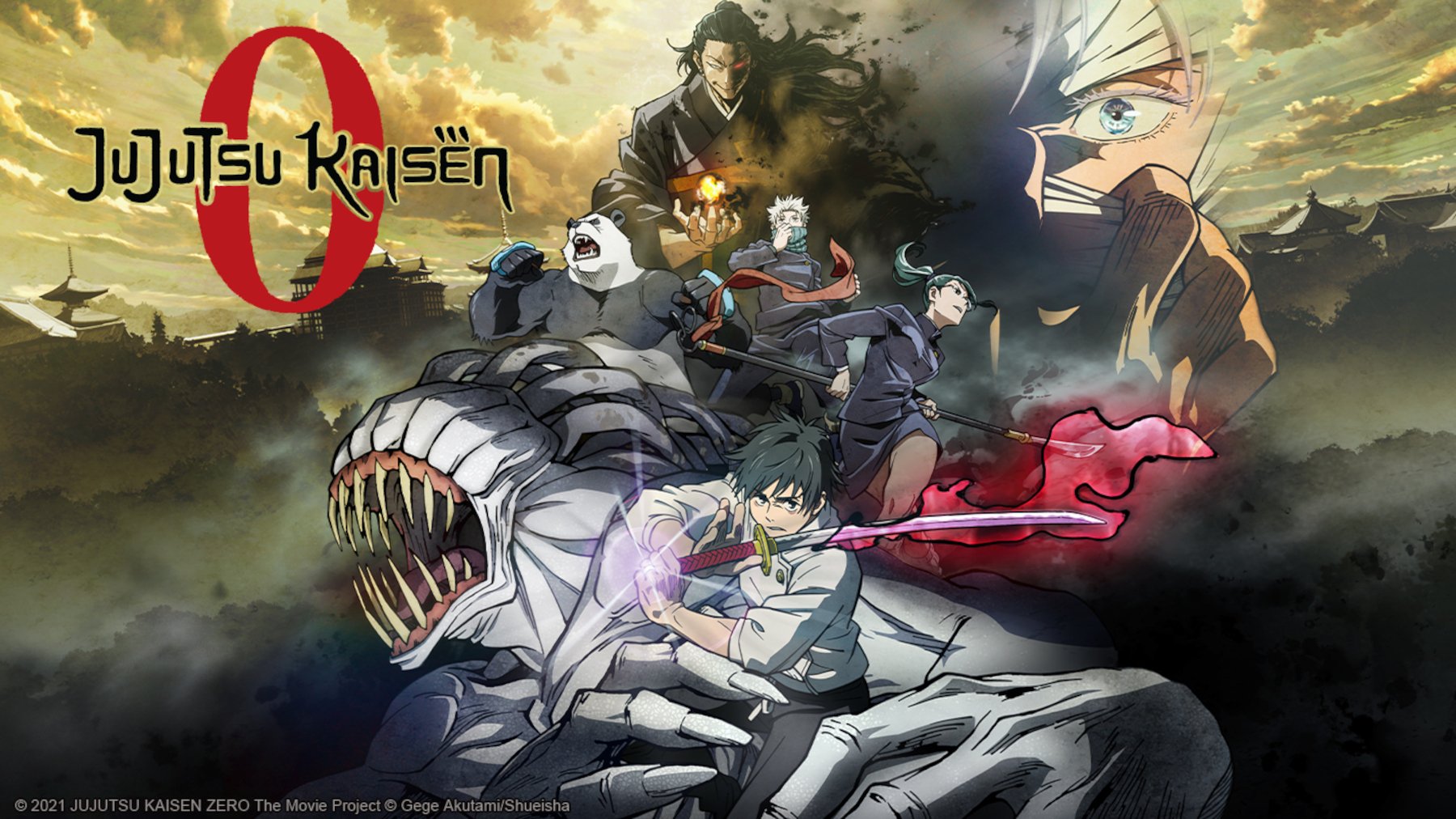 Jujutsu Kaisen 0 came out in Japan at the end of 2021, but the movie's international release date differs from location to location. As of this writing, Crunchyroll has revealed when it will debut in the following regions:
France: March 16
Belgium: March 16
Luxembourg: March 16
Morocco and Tunisia: March 16
Australia and New Zealand: March 17
Algeria, Ivory Coast, Senegal, Cameroon, Madagascar, Benin, Democratic Republic Of Congo, Congo, Burkina Faso, Djibouti, Mali, Guinea, Niger, Togo: March 18
U.S., U.K., Ireland, and Canada: March 18
Germany, Austria, Switzerland: March 29
Fortunately, that doesn't leave much time between theatrical releases. Moviegoers around the world will soon see Yuta Okkotsu and Rika Orimoto in action. And their story promises plenty of emotion and suspense — from them, as well as the other characters Jujutsu Kaisen fans know and love.
'Jujutsu Kaisen 0' trailers promise an emotional and action-packed movie
Several trailers have dropped ahead of Jujutsu Kaisen 0's international release dates. All of them promise an action-packed movie that builds on the main anime.
The prequel follows Yuta Okkotsu and the cursed spirit of his childhood friend Rika. The two find themselves attached following a fatal accident, but Yuta doesn't know how to control Rika's power. Because of this, Satoru Gojo brings him to Jujutsu High School to train alongside Maki Zenin, Toge Inumaki, and Panda.
Trailers for Jujutsu Kaisen 0 suggest the film will dig deeper into Yuta's relationship with Rika, all while he builds new friendships with his fellow students. In addition to that emotional core, the trailers also tease plenty of action. From the brief clips alone, fans can tell Yuta's introduction to Jujutsu sorcery will come with lots of confrontations. It looks as though he'll meet Suguru Geto, too, showing us the villain before the main series started.
Who's in the cast of the anime movie?
Jujutsu Kaisen 0 promises an emotional story, but what actors are behind the movie's performances? Crunchyroll announced the Japanese cast for the film, as well as the English dub talent. Per the streamer, here's the lineup:
Yuta Okkotsu: Megumi Ogata (Japanese), Kayleigh McKee (English)
Rika Orimoto: Kana Hanazawa (Japanese), Anairis Quiñones (English)
Maki Zenin – Mikako Komatsu (Japanese), Allegra Clark (English)
Toge Inumaki – Koki Uchiyama (Japanese), Xander Mobus (English)
Panda – Tomokazu Seki (Japanese), Matthew David Rudd (English)
Satoru Gojo – Yuichi Nakamura (Japanese), Kaiji Tang (English)
Suguru Geto – Takahiro Sakurai (Japanese), Lex Lang (English)
So, outside of the impressive lineup of already-confirmed talent, what else do we know heading into this film?
What else we know about 'Jujutsu Kaisen 0'
So, what else do we know about Jujutsu Kaisen 0 ahead of its international release date? Similar to the main anime, the film is animated by MAPPA. Sunghoo Park serves as director, and Crunchyroll will distribute the movie internationally.
Additionally, the film is based on four prequel chapters written by Gege Akutami. That means fans can power through those before heading to theaters. Of course, we're close enough to the worldwide release that they can also kick back and enjoy the film without any prior knowledge.
Whichever route they choose, Jujutsu Kaisen 0 is an anime movie they won't want to miss.