'Jujutsu Kaisen 0' Is Also a Prequel Manga — Here's Where to Read It
'Jujutsu Kaisen 0' adapts 4 prequel chapters written by Gege Akutami. Where can fans read them ahead of the movie's U.S. release date?
Jujutsu Kaisen 0 hits theaters in the U.S. and Canada this March, marking the popular anime's first feature film. The trailers for Jujutsu Kaisen 0 give fans some insight into what the movie will cover, but those eager to know more can check out Gege Akutami's manga. Several chapters cover the events of the prequel. Where can you read them?
'Jujutsu Kaisen's prequel movie debuts this March
Jujutsu Kaisen 0 hits U.S. and Canadian theaters on March 18, and it promises to expand upon the main anime. Although it doesn't continue Yuji Itadori's story in any way, it serves as a prequel to season 1.
The film follows Yuta Okkotsu, who's connected to the cursed spirit of his childhood friend. After Rika tragically passes away, Yuta finds himself surrounded by cursed energy — and with little understanding of how to control it.
Satoru Gojo brings Yuta to Jujutsu High School for that reason, having him train with the second-years introduced in the main series. And although Yuta's story can be enjoyed separately from the anime and manga, it wasn't created solely for the film. In fact, it's based on a series of manga chapters that set the stage for the main story.
'Jujutsu Kaisen 0' is based off prequel chapters from the manga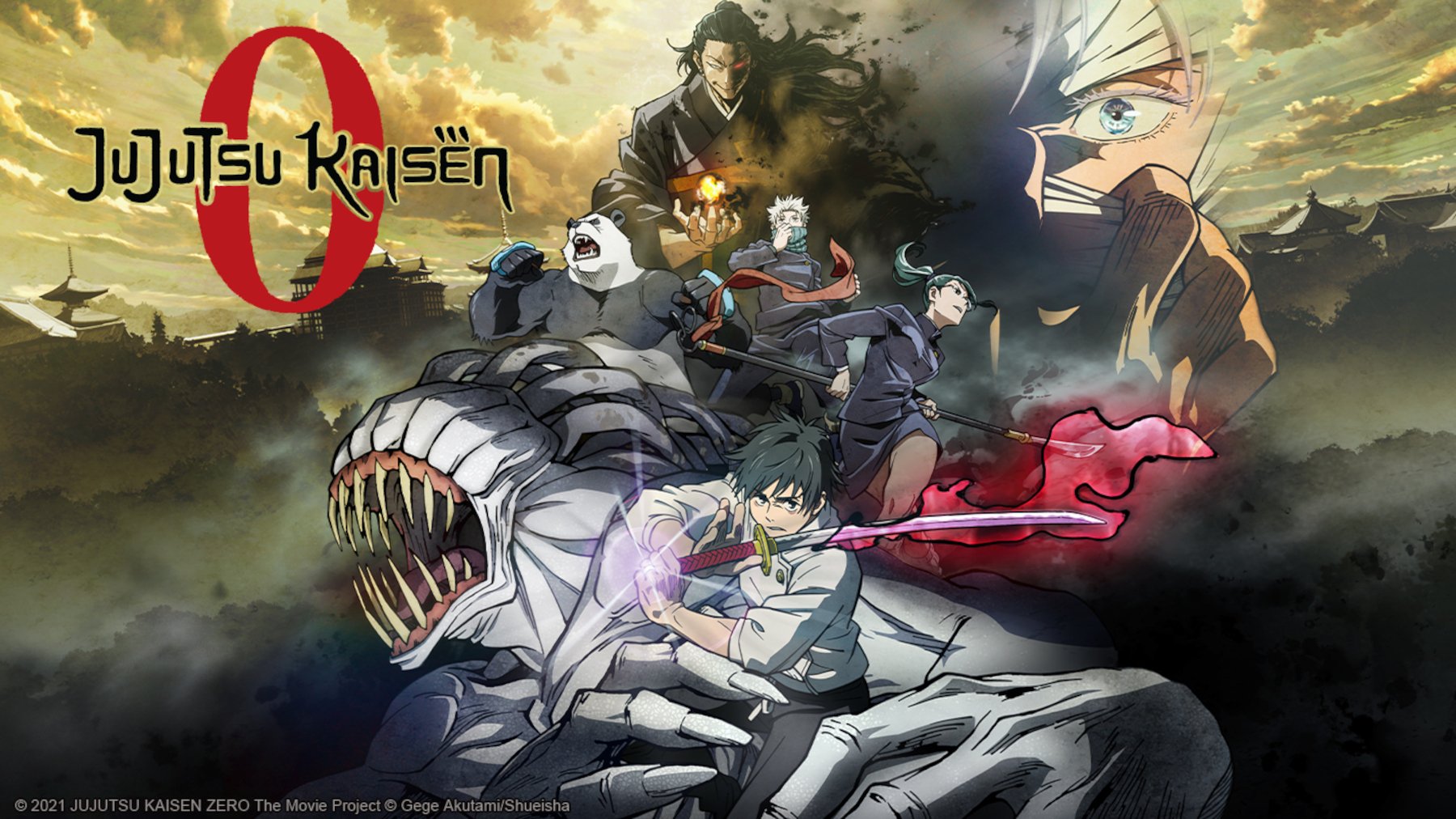 Although Jujutsu Kaisen 0 doesn't continue the main story, it's still based on Gege Akutami's manga. Akutami wrote four prequel chapters, which the upcoming film will adapt.
Those wishing to read the source material ahead of its theatrical debut can probably make quick work of those chapters. And since they're set before Itadori's story, they can be enjoyed without reading the rest of the series. In fact, they make a good starting point for jumping into the Jujutsu Kaisen manga. So, where can fans find them?
Where to read Gege Akutami's manga chapters
As for where fans can read the Jujutsu Kaisen 0 manga, there are a couple of options. First, all chapters of Gege Akutami's series — including the prequel ones — are available to read on VIZ. The platform's Shonen Jump digital vault contains around 15,000 manga chapters. It does require a subscription, which costs $1.99 per month.
Those looking for less commitment can also purchase the single volume containing all four Jujutsu Kaisen 0 chapters. Physical copies are sold by stores that stock manga, including Barnes and Noble and Amazon. Amazon also enables readers to download the volume through Kindle or Comixology. Its label reads Vol. 0, so it's easy enough to find.
Of course, fans don't need to read the source material before checking out the adaptation. Going into the movie without prior knowledge of the story is sure to have its own benefits. It will certainly make the reveals that much more surprising.
Jujutsu Kaisen 0 debuts in U.S. and Canadian theaters on March 18, 2022.