'Jujutsu Kaisen 0': Kayleigh McKee and Anairis Quiñones on Bringing the Movie's Main Characters to Life
'Jujutsu Kaisen 0' stars Kayleigh McKee and Anairis Quiñones share their approach to bringing the main characters to life, as well as what it was like joining the franchise.
Jujutsu Kaisen 0 has no shortage of compelling voice performances, but Kayleigh McKee and Anairis Quiñones take center stage as the anime movie's main characters. The two bring Yuta Okkotsu and Rika Orimoto to life in the English dubbed version of this story, and they masterfully capture the relationship between the two.
During an interview with Showbiz Cheat Sheet, McKee and Quiñones shared what it was like joining the cast of Jujutsu Kaisen 0. They spoke about crafting the voices for their characters, as well as the beautiful (and heartbreaking) connection they share.
What it was like joining 'Jujutsu Kaisen 0'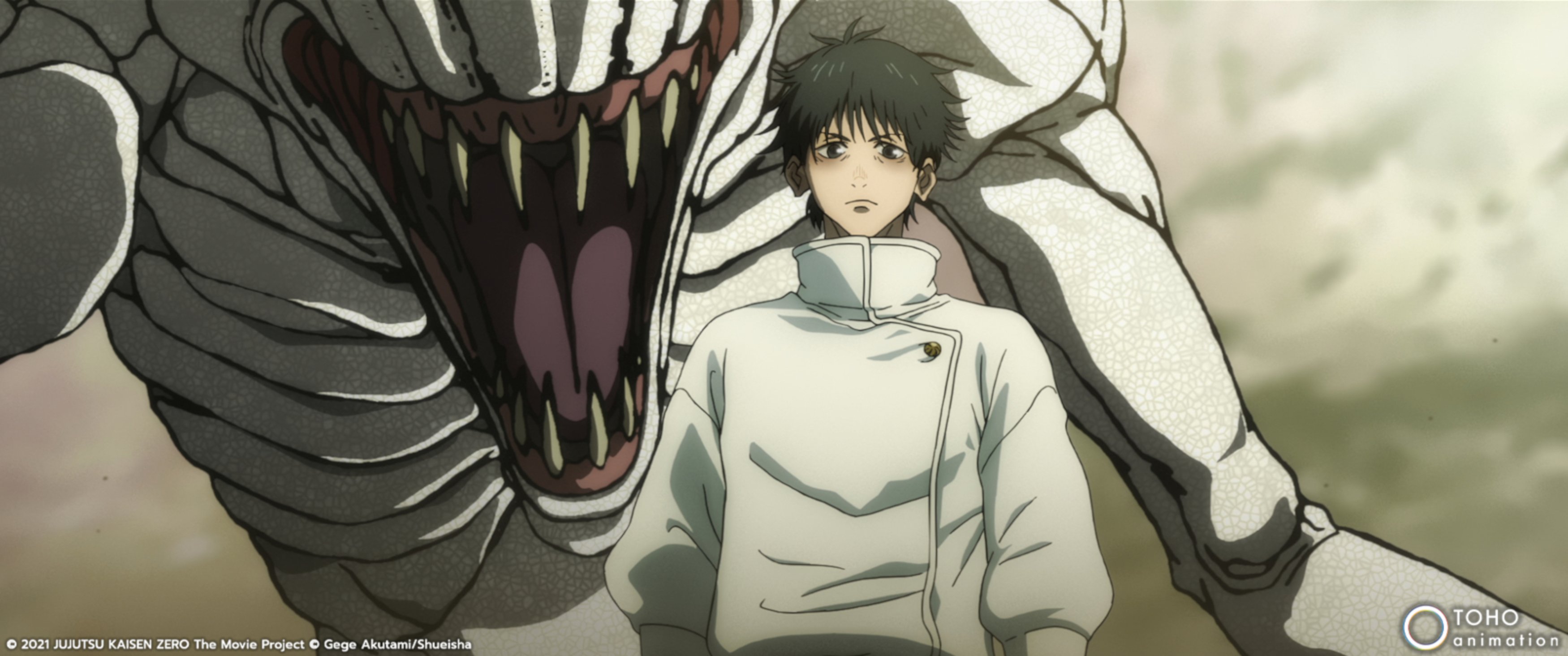 Most of the English dub cast of Jujutsu Kaisen 0 reprised their roles from the anime. However, Kayleigh McKee and Anairis Quiñones are newcomers to the franchise. Both Yuta Okkotsu (McKee) and Rika Orimoto (Quiñones) appear for the first time in the prequel film.
According to McKee, the voice actors received a warm welcome from fans and costars alike:
"I felt really welcomed — not only by fans, but by the cast and by the studio. And it's been very fulfilling, and not only as a professional. I am a fan of the series as well. And so, it was really cool to be a part of it. I'm just recently, over the past couple of weeks, letting myself feel that. Because the bulk of the work part — recording the movie — is over, and now I get to enjoy it."
Quiñones had already heard high praise for the main series, something that sparked the actor's interest when the opportunity to play Rika arose:
"It's really exciting. For me, I was very aware of Jujutsu Kaisen. You know, my boyfriend, my friends, peers — everyone was talking about it. And everyone spoke of it so positively, praising its animation and its story writing and its characters especially. I was very intrigued, and of course, I was interested in being a part of the universe."
Getting to know the other voice actors and characters from Jujutsu Kaisen 0 was a given, but the two worked closely to bring the most important part of the movie to life: the connection between Yuta and Rika.
On capturing the connection between Yuta and Rika
When it came to capturing their characters' connection in Jujutsu Kaisen 0, Kayleigh McKee and Anairis Quiñones bounced off one another's talent to get the job done. According to McKee, her confidence in her costar's abilities allowed her to run with her own end of that dynamic:
"I recorded before Anairis, but I also knew Anairis' performance was going to be amazing. And I just had full confidence that I could lean into this dynamic, and I was so excited to see what would happen on the other side. It was a really good energy to keep me driven and going in those interactions."
Quiñones had the benefit of being able to listen to McKee's performance before delivering Rika's lines, something the actor found advantageous given Rika's proximity to Yuta:
"I was the last puzzle piece — the last one to record. So, I got to hear Kayleigh's performance and everyone else around me. But it was usually Kayleigh because Rika is always interacting with Yuta. You know, Yuta and Rika's relationship is very private, and you don't really get to see Rika interacting too much with characters that aren't Yuta."
Of course, the pair also needed to consider their characters' personal journeys in the film. For McKee, that meant shifting intonations depending on where Yuta stood development-wise.
Kayleigh McKee on bringing Yuta's journey to life
Throughout Jujutsu Kaisen 0, Yuta becomes increasingly more confident and learns to open up around his peers. That development is evident in McKee's voice performance, which evolves alongside the character.
"I did put a lot of thought into it and the differences in his intonation and his resonance in the different stages of his sort of evolution throughout the film," McKee said, adding that Yuta's voice would often "push forward" and "drop back a little bit because he's unsure for a moment."
That's a fine line to walk, but according to McKee, portraying a character as complex as Yuta is something she's always wanted to do:
"I took great care, while also being really excited to have fun being able to take that care and explore those depths. It was such a good experience. And it's one of those things where it's like, a character with this amount of depth and evolution, has been on the bucket list for the career of getting to portray [them]."
While McKee got to cross this challenge off her bucket list, Quiñones faced a different one: coming up with two separate sides of Rika.
How Anairis Quiñones came up with Rika's voice for 'Jujutsu Kaisen 0'
Anairis Quiñones needed to strike a balance between two sides of her character throughout Jujutsu Kaisen 0: the human Rika fans see in flashbacks and the cursed form connected to Yuta. According to the actor, the portrayal of the former led into the voice for the latter:
"I got to play with human Rika before we got to recording cursed Rika. And that was kind of setting up the foundation for what her voice would be like. And I just made sure that I was this young character that wanted to have fun [and] wanted to be a kid but also had some unnamed trauma that was going on and cared a lot about Yuta. That was very much what I was focused on, and I think it ended up persisting as I went into cursed Rika."
When Quiñones initially tried out for the role, she had a different idea about how she wanted to portray cursed Rika. However, playing the character proved its own journey — one that led to a more nuanced approach:
"I remember when I first auditioned, I did get to do cursed Rika as one of my lines. And I think I had done a deeper voice, but it was still based in anguish and trauma. But doing the movie itself and getting to see more of Rika properly, I was like, 'You know what? I'm going to make this more childish. I'm going to base it more on innocence, and the anguish and trauma can kind of come out naturally.'"
"I just love the idea of not purposely trying to sound monstrous or creepy," Quiñones added. "I think the creepy thing is making something sound real, or making something sound human when it's not."
And Quiñones' portrayal certainly has the eerie and otherworldly quality she was going for. Fans can catch the actor's performance — along with McKee's portrayal of Yuta — in the film.
Jujutsu Kaisen 0 is currently playing in select theaters worldwide.