'Jujutsu Kaisen': Could the Movie's Success Mean a Season 2 Announcement Is on the Horizon?
'Jujutsu Kaisen 0' is seeing success at the Japanese box office, but will the film's popularity lead to a season 2 announcement for the anime?
Jujutsu Kaisen is relatively new to the shonen scene, but the anime has quickly become one of the most popular series around. The release of its Jujutsu Kaisen 0 movie has only served to get fans more excited about the show. And given the film's success, many are hoping news about Jujutsu Kaisen Season 2 is on the horizon.
'Jujutsu Kaisen 0' had a strong opening in Japanese movie theaters
Jujutsu Kaisen 0 debuted in Japan on Dec. 24, and it went on to have the best opening weekend behind Demon Slayer: Mugen Train. The movie serves as a prequel to the anime's main story, adapting Gege Akutami's manga chapters about Jujutsu High student Yuta Okkotsu.
Crunchyroll reports that the movie raked in 1 billion yen on its opening day alone, an impressive feat that underscores the interest in Jujutsu Kaisen. It went on to make more than 2 billion yen during its first three days in theaters. And the film's success didn't stop there. It also topped the box office during its second weekend in Japanese theaters, with Crunchyroll revealing it's made more than 5 billion yen so far.
And the film's international release is likely to see similar success. With so many people rushing to theaters to check out Jujutsu Kaisen's movie, fans are starting to wonder: could a season 2 announcement be on the horizon?
Could the movie's success lead to 'Jujutsu Kaisen' Season 2?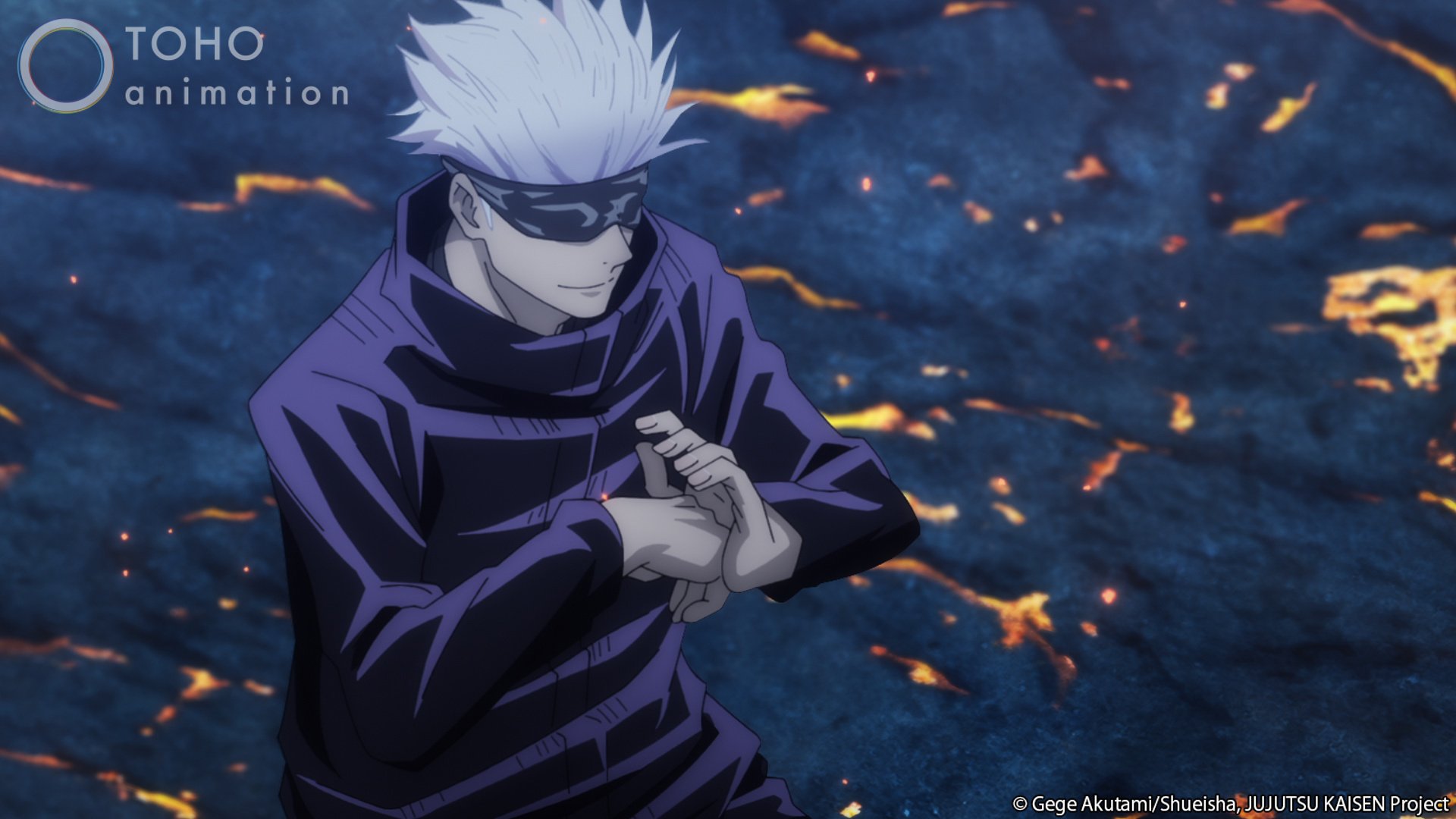 It's clear there's interest in Jujutsu Kaisen, but viewers are hoping for more than a new movie to look forward to. The anime's first season premiered back in 2020, and there's been no word of new episodes since its finale dropped.
That's right. Despite its popularity, Jujutsu Kaisen has yet to receive an official season 2 renewal. But with the continuation of Gege Akutami's manga series and the film's success, it seems almost inevitable. In fact, the end of season 1 even teases more to come.
Studio MAPPA has had its work cut out for it with Attack on Titan's final season and Jujutsu Kaisen 0. But once the latter gets an international release date, could we finally see an update regarding season 2? It seems possible.
Demon Slayer also took a while to move forward with its second season, despite the anime's success leading into its Mugen Train movie. The first season premiered in 2019, but its Entertainment District Arc wasn't announced until February 2021 — several months after Demon Slayer: Mugen Train debuted in Japan.
Jujutsu Kaisen fans could be looking at a similar timeline. It does make sense to renew the series after the film has ramped up excitement surrounding it.
When will 'Jujutsu Kaisen 0' get an international release date?
Although Jujutsu Kaisen 0 has been playing in theaters for a couple of weeks now, details of the movie's international release remain under wraps. If we're looking at a similar timeline to a film like My Hero Academia: World Heroes' Mission, it should make the transition sometime in the next few months. Of course, delays or closures due to COVID-19 surges could impact how long it takes to arrive overseas.
When it does get a worldwide release, it seems inevitable Studio MAPPA will announce Jujutsu Kaisen Season 2. But even if the renewal comes sometime this year, fans are unlikely to see more episodes until 2023 at the earliest — meaning they'll have to find other anime to keep them occupied in the meantime.
Jujutsu Kaisen Season 1 is currently streaming on Crunchyroll and HBO Max.