'Jujutsu Kaisen' Season 2: MBS President Teases Update 'That Will Meet Expectations'
Jujutsu Kaisen is one of the biggest anime series to come out in recent years, and fans are wondering when season 2 might drop. And although it hasn't received an official renewal just yet, MBS president Yōichi Mushiaki offered a promising update on the future of the series. Let's hope that means a Jujutsu Kaisen announcement is on the horizon.
'Jujutsu Kaisen' still not renewed for season 2
Jujutsu Kaisen premiered in October 2020, introducing viewers to the world and story laid out in Gege Akutami's manga of the same name. Many found themselves invested in the character Yuji Itadori and his quest to take down the King of Curses, Sukuna. Of course, that's made more complicated by the fact that Sukuna's got a hold on his body.
Since its arrival in 2020, the anime has continued to spark excitement. In fact, it recently topped the Japanese box office with its Jujutsu Kaisen 0 prequel movie. But despite its popularity, the show has yet to receive a second season renewal. It's a development that continues to stump fans eager for Jujutsu Kaisen Season 2.
Fortunately, the president of one of Japan's major networks seems confident in the series' future. He recently offered an update that may put impatient fans at ease.
MBS President offers a promising 'Jujutsu Kaisen' update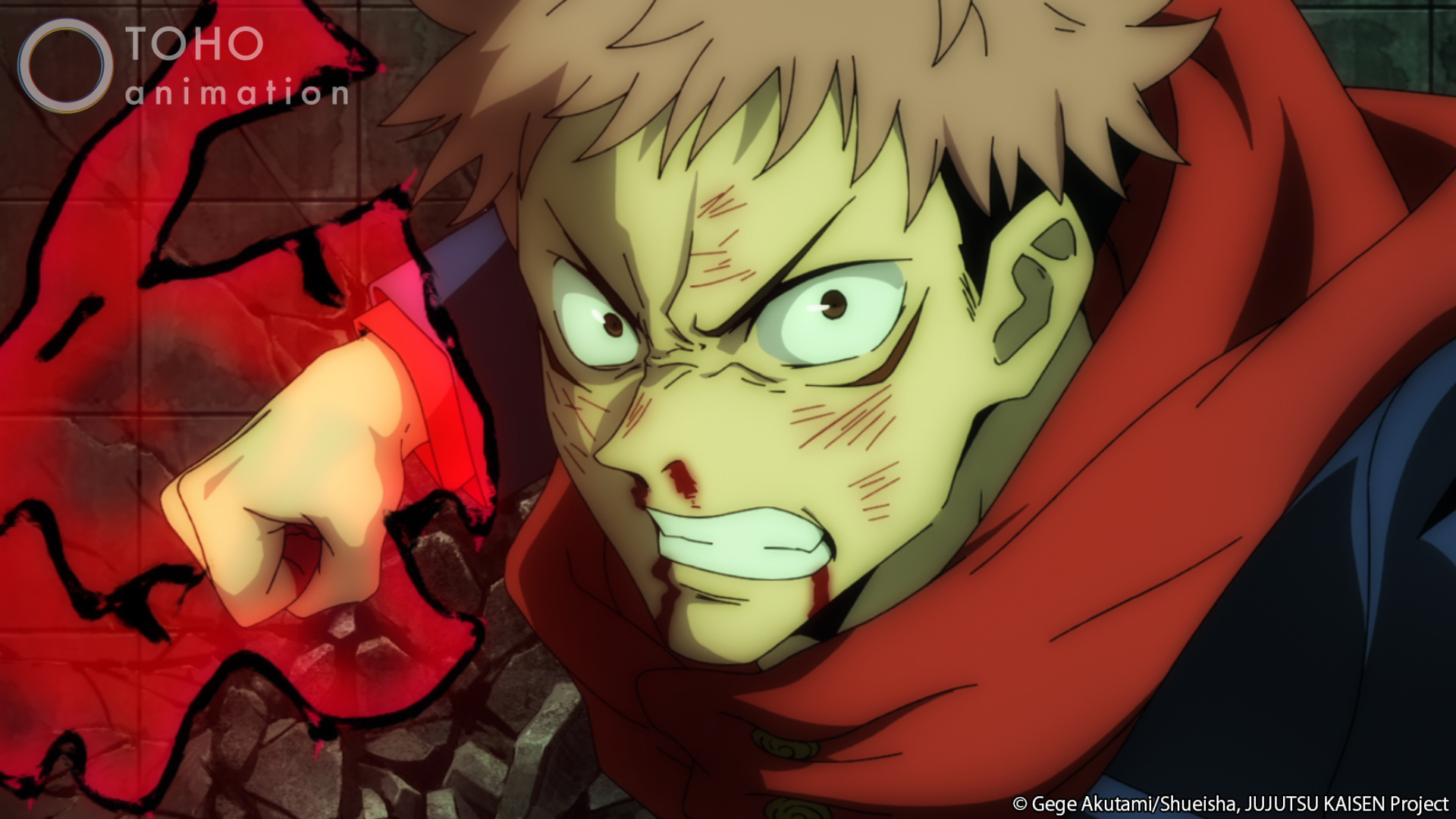 Despite the fact that Jujutsu Kaisen hasn't officially been renewed for season 2, it seems there are plans to greenlight more episodes. Per Anime News Network, the president of MBS — one of the biggest television stations in Japan — spoke on the possibility of another outing at a press conference.
Although Yōichi Mushiaki didn't confirm a second season is happening, he assured viewers that what's coming will likely satisfy them. He also thanked audiences for their patience, as it seems they're still in the planning stages of Jujutsu Kaisen Season 2. Courtesy of ANN, here's what he had to say:
"At this time I'd like you all to wait for us to state a concrete plan. However, I think we can provide a development that will meet expectations."
Hopefully, fans will get more details as 2022 progresses. Following the release of Jujutsu Kaisen 0, most are eager to return to Jujutsu High.
What can fans expect from Jujutsu High in season 2?
With a bit more confidence regarding Jujutsu Kaisen Season 2, what can fans expect if the anime does return for another round of episodes?
Assuming the series sticks to Gege Akutami's manga, it will enter the Shibuya Incident Arc, which sees Suguru Geto launching a large-scale attack in the hopes of taking down Jujutsu High — and more specifically, Satoru Gojo.
The anime will also likely dig into Gojo's backstory, something the manga dedicates an entire arc to. It's unclear how the on-screen adaptation will go about portraying this. But given what a beloved character Gojo is, fans are sure to eat it up.
We'll know more about what Jujutsu Kaisen Season 2 is likely to cover when an official renewal — and more details about the season — emerge. Fingers crossed it happens sooner rather than later.