Julia Child Donated Her Entire Kitchen to a Museum
These days, being a celebrity chef isn't exactly groundbreaking. Since the meteoric rise in popularity of The Food Network has brought cooking competitions to just about every entertainment platform imaginable, celebrity chefs are a fairly common phenomenon. As this rise in chef celebrity took place, though, some started looking back at the iconic legacies that had made it all possible, and that definitely includes the life of famed chef Julia Child. 
Julia Child's celebrity status is so well entrenched in pop culture that she even donated her entire kitchen to a museum to memorialize her culinary efforts for future generations. 
Julia Child lived an extraordinary life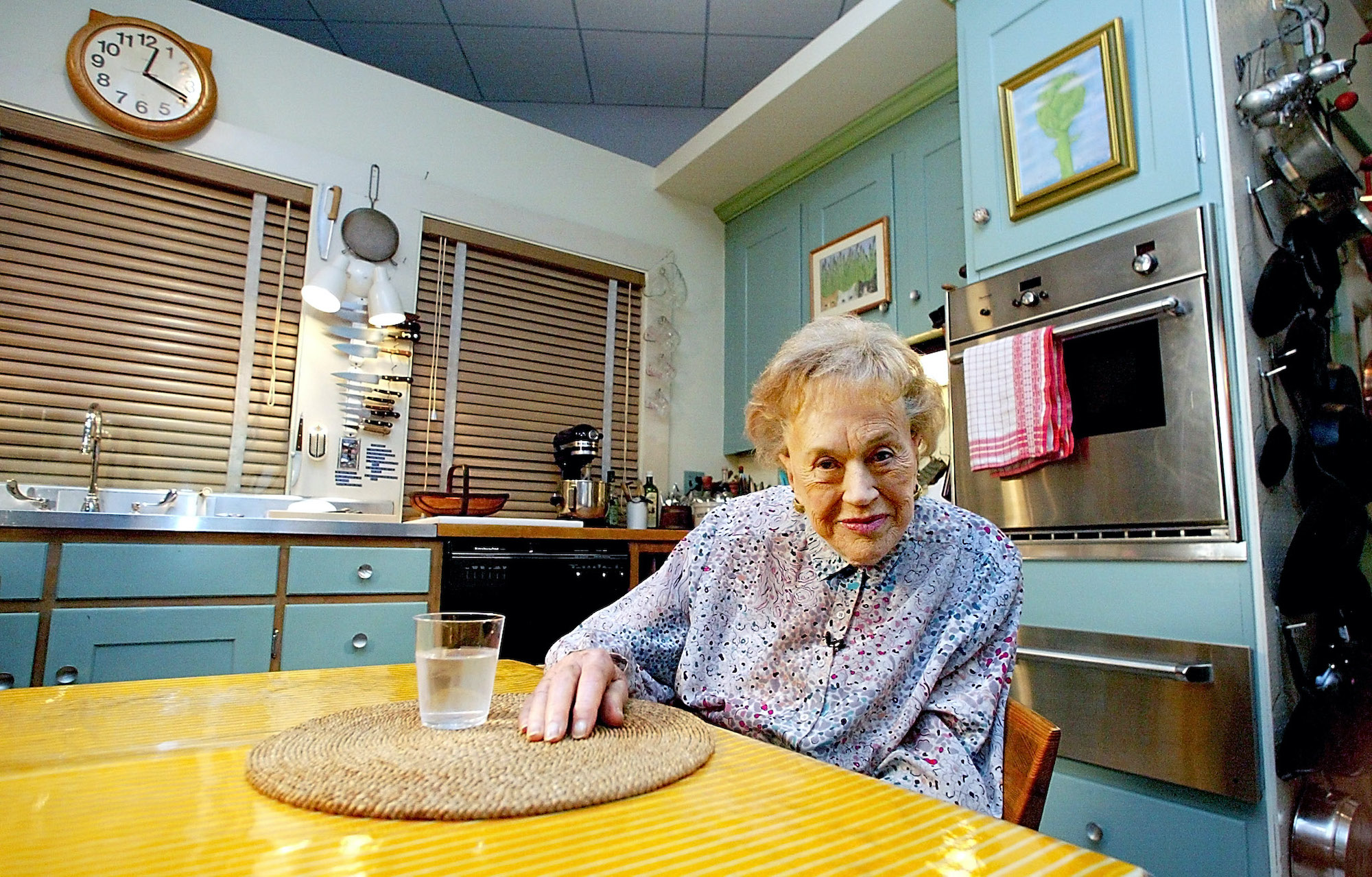 Julia Child was born in 1912 in California. After college, Child relocated to New York City and began working as a copywriter for a furniture store. She also served as a research assistant during World War II, and after the war ended, Child moved to France.
This is where her tale usually picks up because it was in France — inspired by an exquisite lunch — that Child found her culinary talents and started her successful career as a celebrity chef. 
What some may not know, though, is that Child had many talents before she became a chef. Her physical prowess was one notable feature as she stood over six feet tall. This helped her take to the court as a basketball star when she attended Smith College.
Between her athletic talents and her impressive work history — at a time when many women were not part of the workforce — Child had already accomplished plenty before she turned to cooking when she was nearly 40 years old. Child graduated from the famous Cordon Bleu school for cooking in Paris in 1951. 
'Julie & Julia' brought Julia Child's life to the big screen
Julia Child's legacy was already securely in place — not least because her 1961 cookbook Mastering the Art of French Cooking is still being used.
Even so, the release of the 2009 film Julie & Julia helped catapult her story into the spotlight for a whole new generation of fans, including those who weren't particularly adept in the kitchen. The film was written by Nora Ephron and features actual blogger Julie Powell (played by Amy Adams) struggling with a particularly rough patch of young adulthood.
She decides to cook her way through Child's famous cookbook and write about the results, and the film delightfully moves back and forth between Julie's modern-day efforts and a depiction of Child's real life in the past. 
In the film, Child is masterfully portrayed by Meryl Streep, and the intertwining lives of these two women — separated by decades — makes for an inspirational look at what Child accomplished and how her real-life influence continues to this day. Even though Child died in 2004, her work lives on. 
Julia Child donated her kitchen to history 
It's clear that Child's legacy will continue on for many years, but if there was any doubts, the Smithsonian has put them to rest. As Taste of Home reports, Child's entire kitchen was donated to the museum. The donation included not only the tools that Child used to whip up her famous dishes but also the actual kitchen itself.
The result is that visitors can literally step into Child's space and experience it the way she did.
Those who want to take a walk through history can see what the cabinets, stove, appliances, and cookbooks looked like as well as see her kitchen table and hundreds of cooking gadgets.
The exhibit is complete with tons of informational postings along the wall that's sure to inspire any would-be chef to get back into their own kitchen and get to cooking!