Julia Fox Gave Birth Right After Having a Pregnancy Photoshoot; Who Is Her Baby's Father?
After starring in one of the biggest movies of 2019, Julia Fox ascended to fame. Since becoming famous, fans have been super interested in details about her personal life, including her marriage, which not many people knew about. Recently, Fox revealed that she had been pregnant and has given birth to her first child.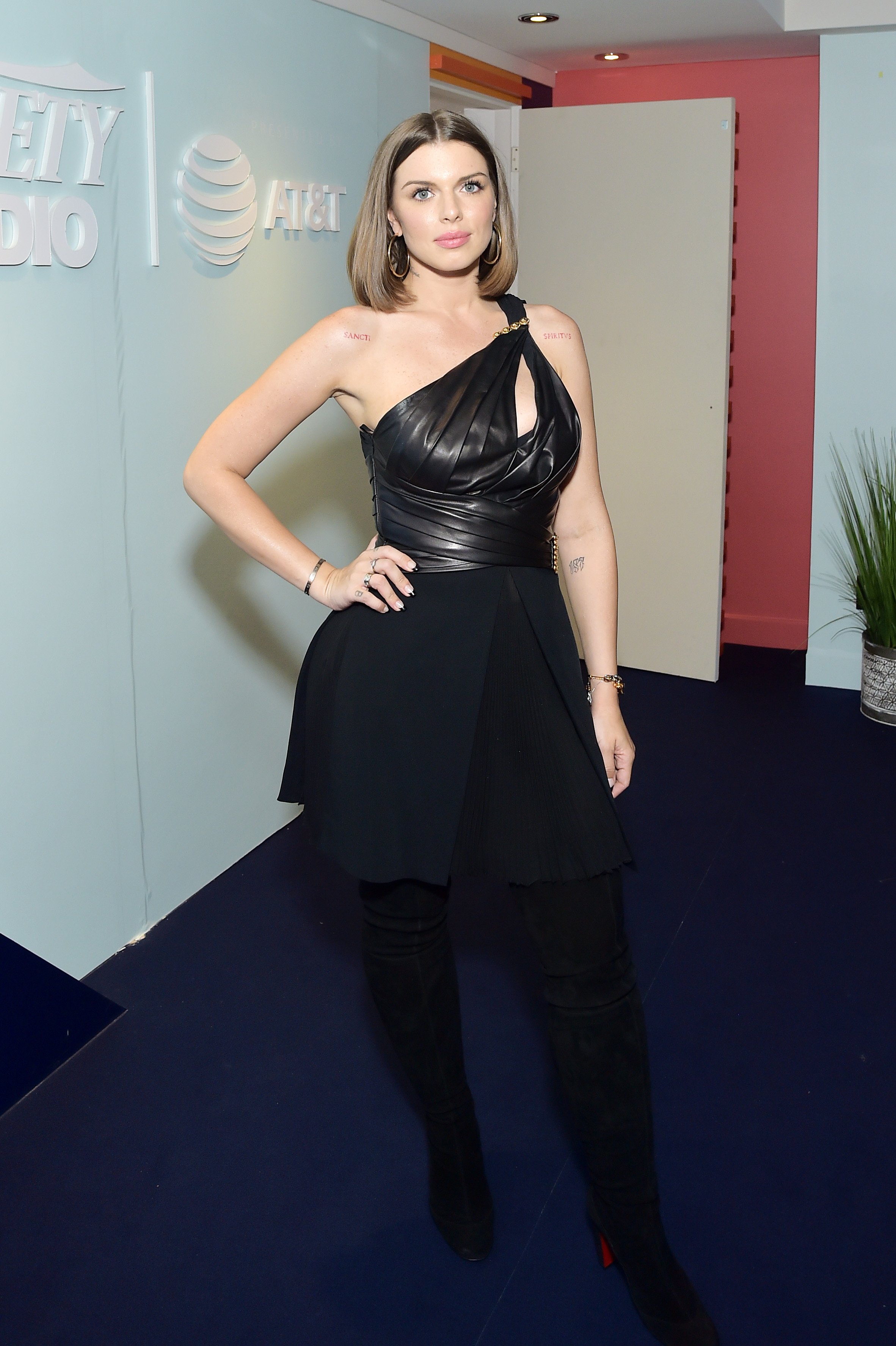 Who is Julia Fox and what is she most known for?
Fox starred in Uncut Gems, which was one of the most critically-acclaimed movies of 2019. The actress earned nods and raves from critics for her role in the film. In the film, she played Julia, an employee and on-again, off-again girlfriend of lead character, Howard (Adam Sandler).
Fox nabbed several award nominations from critics groups, including a Gotham Award nomination for Breakthrough Actor.
Is Julia Fox married?
Many people were shocked when she revealed that she was married and had a husband. Fox married Peter Artemiev in 2018. Artemiev is a pilot who works in private aviation in Brooklyn's Brighton Beach.
Back in February 2020, fans began noticing that Fox deleted any pictures with her husband from her Instagram. From this point, the news that they had broken up was reported on several blogs. Back in May 2020, Fox's Wikipedia page claimed that she and Artemiev have separated, but at the time, the only citation was a tweet from a fan account that claims she posted about it on her story.
Although those rumors were running rampant, an April 2020 profile of the actress in W Magazine said that they were still together. A month later, in May 2020, she confirmed that they were no longer together. "We're friendly, but we're not together," she said to GQ, revealing that she and Artemiev were getting a divorce and she was moving from New York City to Los Angeles. "He's still my friend. I'm sure he would like it to be more, but it's not happening."
Julia Fox reveals she was pregnant and that she has given birth
Fox announced Sunday that she had given birth to her first child. Before this, she had not publicly announced her pregnancy.
"These photos were taken by my sis @richieshazam right after my gyno told me I would need to go have my baby early cuz of some blood pressure issues," she wrote on Instagram. "I ran home in a panic cuz I still hadn't taken any pics but my girls came thru for me."
Following this, she headed to the hospital. "Right after the shoot I went to the hospital and had my precious baby boy," she continued. "My forever valentine, Valentino. Born on January 17th, 2021. The best day of my life. #milf"
Right now, it is unclear Artemiev is the father of her child or if it is someone else.