Julia Garner Demanded a Hand Double for This 'Ozark' Scene: 'It Was So Embarrassing'
Julia Garner enjoyed most of her time working on Ozark, except for one particularly terrifying moment that required a hand double.
Ozark proved that Netflix could put out a buzz-generating prestige crime show of their very own. Now that it reached its series finale, Julia Garner, who played Ruth Langmore, is reflecting on her time on the hit show.
Garner, most recently seen in Netflix's Shondaland miniseries Inventing Anna, enjoyed most of her time working on the bleak drama set at the Lake of the Ozarks — most of it, anyway, except for one particularly terrifying moment.
'Ozark' proved Netflix could pull off prestige TV
Showrunner Chris Mundy came in with a straightforward pitch and a plan for no more than five seasons. Ozark is his brainchild — a story of a mild-mannered financial adviser, who has spent years laundering money for a Mexican drug cartel. Things go wrong, but Marty Byrde, played by Jason Bateman, has a plan to go even bigger to make up for it.
Bateman already had a relationship with Netflix thanks to the Arrested Development revival. The one-time Little House on the Prairie actor put his clout behind the project, leading to a fairly robust marketing rollout. Another drama heavy-hitter, Laura Linney, also joined the Ozark. Julia Garner, who'd worked regularly in smaller supporting roles, finally got a major project as a lead.
The initial reaction was somewhat mixed, as the pilot experienced some familiar prestige drama motions. However, by the time the show wrapped in 2022, fans mourned its end. Mundy, along with the cast and crew, insisted that a two-part fourth season was the right way to settle things. This likely bodes well for the show's reputation as a long-term piece of the Netflix streaming library.
Julia Garner's most terrifying moment filming 'Ozark' is surprising and funny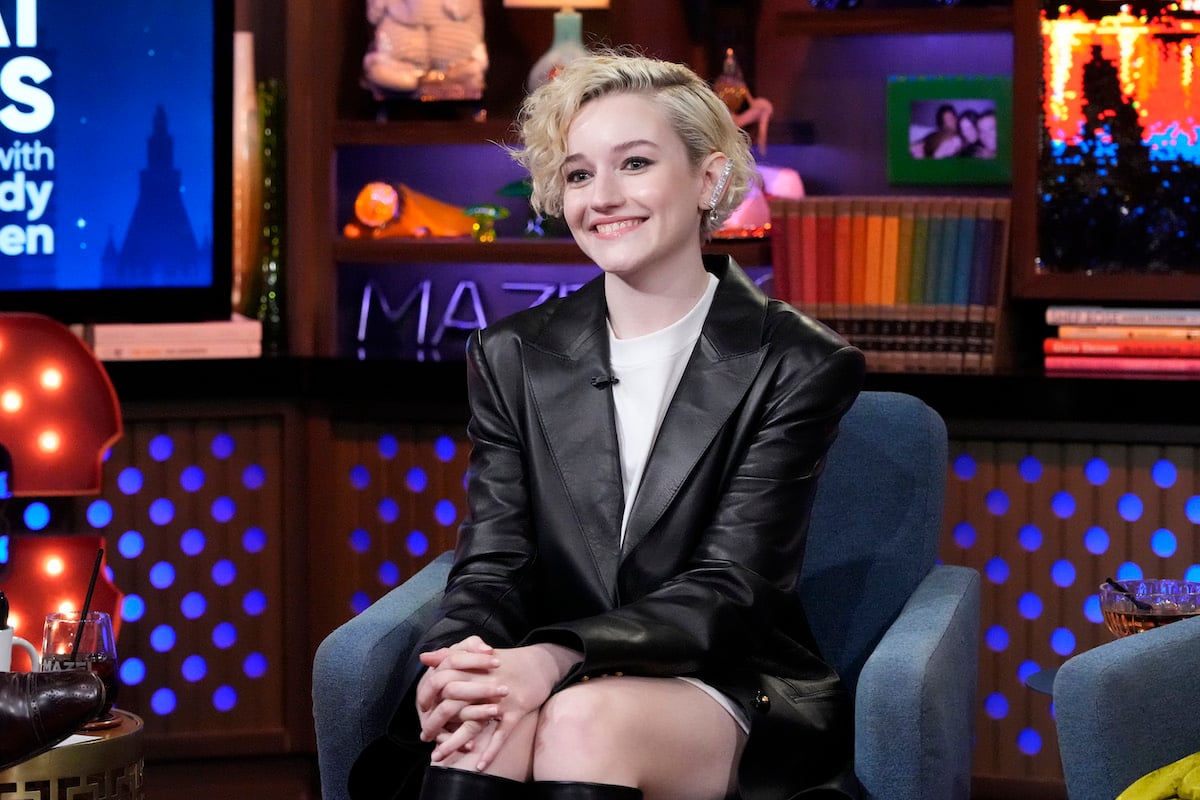 Ozark went to some extremely dark places from the jump. The almost oppressively bleak show made some room for humor but usually of the dark variety. It's not hard to think any number of scenes might've been exceedingly difficult for the actors to film.
But the one Garner shouts out as the worst isn't exactly the one you'd expect. According to W Magazine, it was the presence of a rodent that made the Waco actor flip out.
"It was so embarrassing, and I couldn't even lift [the mouse]," Garner said. "So they ended up having a hand double. I couldn't do it — I couldn't even use the toy one … I realized I couldn't breathe."
The cast and crew on set found the events hilarious. "I got a text from some of the writers of a picture of Mickey Mouse, like, 'Heard you had an interesting day.'" So, for future reference, if Garner is ever seen interacting with a mouse, it's likely a body double doing the heavy lifting for her.
Julia Garner has become a regular on Netflix series and prestige crime shows
Garner's time as Ruth Langmore was her biggest work at the time. She had small runs on shows like Girls and The Americans as tertiary characters, always capable of stealing scenes. But from here on out, she's the kind of name shows can be sold on.
The 28-year-old's latest work is a somewhat controversial take on the infamous grifter of the rich, Anna Sorokin, aka Anna Delvey. The real-life Anna supports the Netflix show Inventing Anna, but some of her victims aren't happy with their portrayals.
Regardless of how the show blurs facts, it's a compelling watch thanks to Garner's eerie portrayal of Anna. She nails the complex German-by-way-of-Russian accent. Garner is convincing both as a believable grifter and a cold narcissist when things don't go her way.
Between Ozark and Inventing Anna, Garner is one of the top names in show business.