Julia Louis-Dreyfus and Will Ferrell Cringe Comedy 'Downhill' Makes You Squrim Like 'Veep' and 'Curb'
Julia Louis-Dreyfus and Will Ferrell star in the cringe comedy 'Downhill' which takes the Swedish film 'Force Majeure' in all new and even more uncomfortable directions.
Downhill is a remake of the Swedish movie Force Majeure but you don't need to have seen the original to get it. It's also not your typical Will Ferrell comedy, although it does have a bit more in common with Julia Louis-Dreyfus's show Veep, in tone if not politics.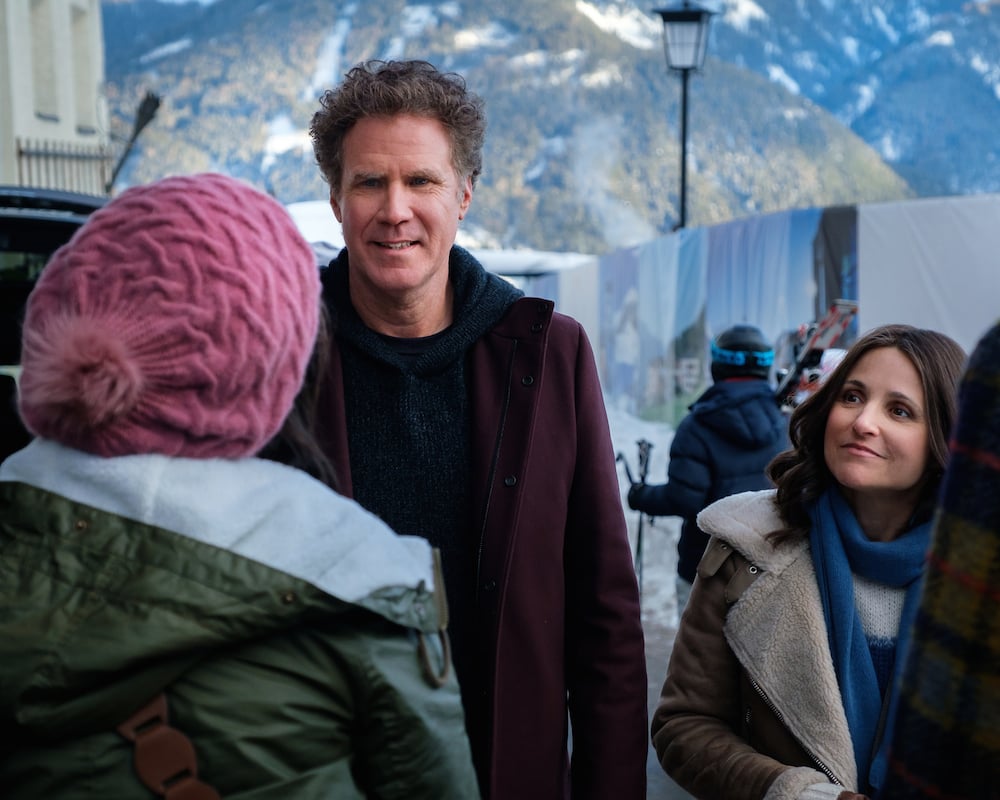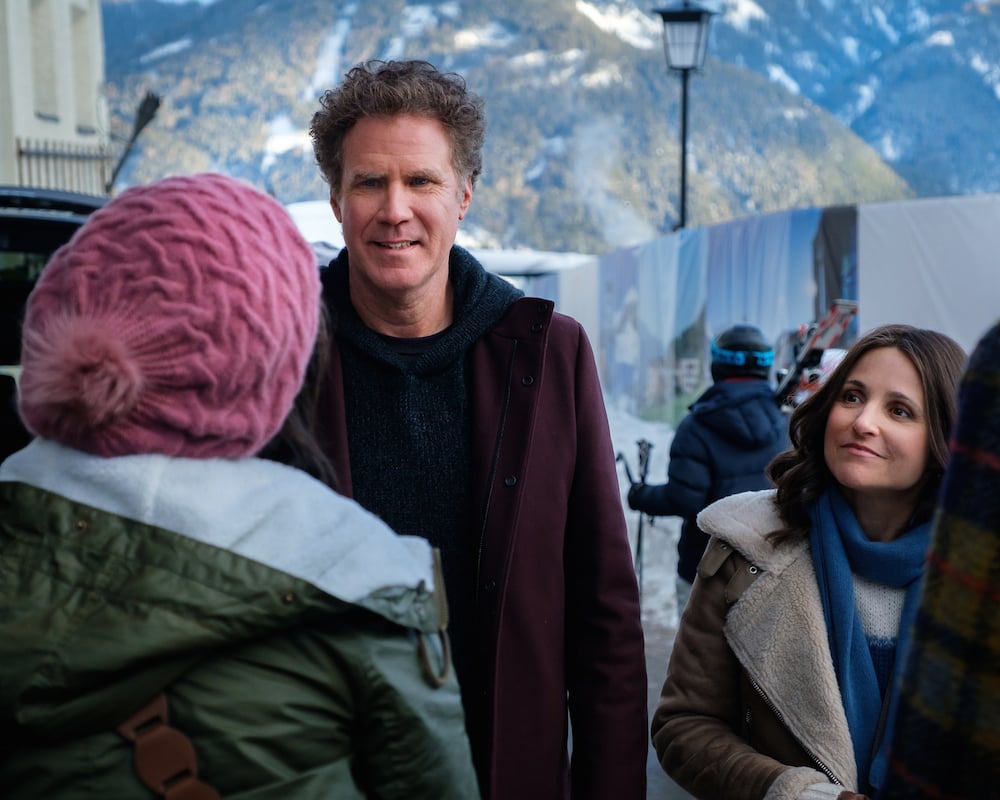 If you have seen Force Majeure, Downhill goes in enough different directions that it feels like its own movie. Downhill premiered at the Sundance Film Festival so Showbiz Cheat Sheet can bring you a review in advance of its February 14 opening.
Julia Louis-Dreyfus and Will Ferrell go 'Downhill'
Pete (Ferrell) and Billie (Louis-Dreyfus) Stanton take their kids on a ski trip in Austria. When an avalanche comes towards their resort, Pete bolts leaving Billie alone with their sons. Once the snow clears, the Stantons are left with the awkward knowledge that Pete abandoned his family in a crisis.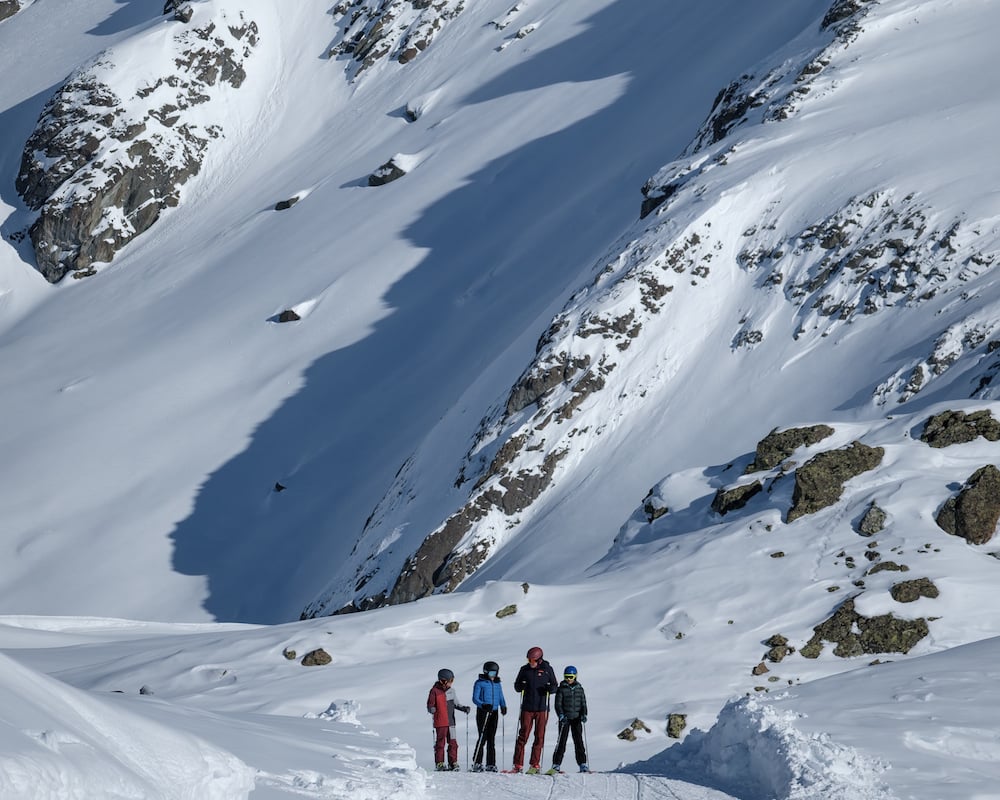 Both Force Majeure and Downhill deal with couples debating the cowardice of the father. In both films, the father denies it and tries to spin what happened. The paths may diverge, but they both go… downhill, as it were. 
Cringe comedy with Julia Louis-Dreyfus and Will Ferrell
The term "cringe comedy" definitely applies to Downhill. The very situation makes you cringe, and everything that happens after only makes it worse. The immediate aftermath of the avalanche is an awkward silence where you can tell Pete is ashamed and Billie can't even look at him.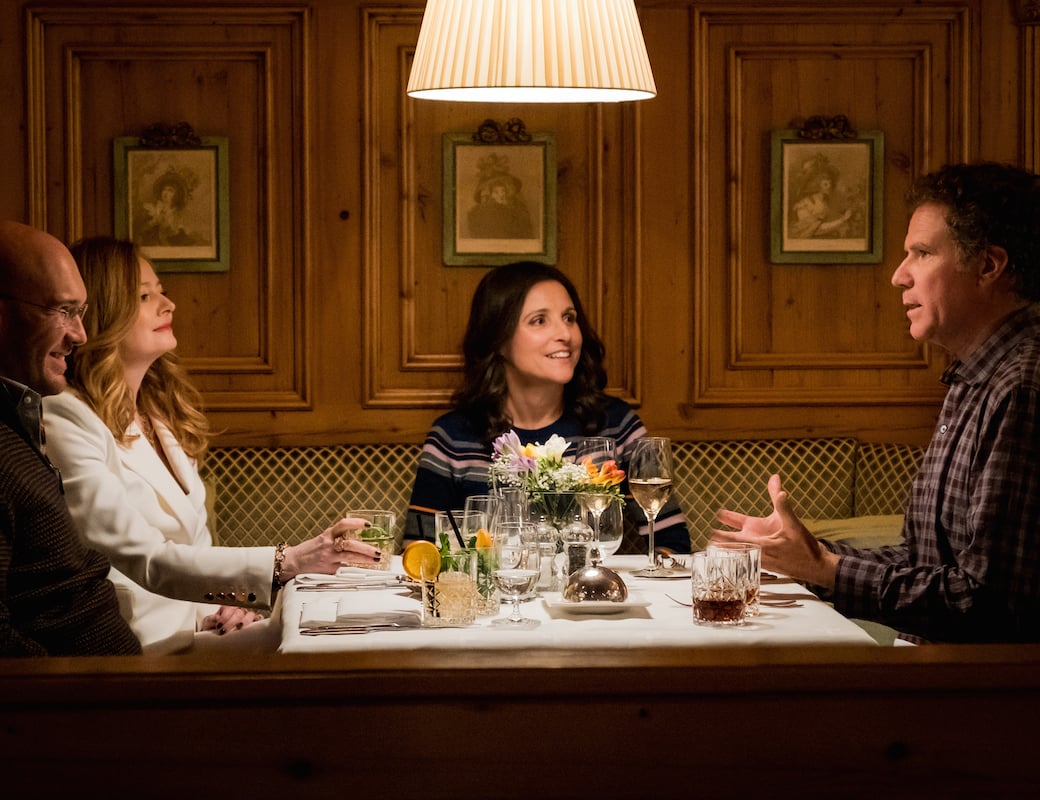 Pete uses another couple (Miranda Otto, Alex MacQueen)'s awkwardness to avoid his own situations. In a new scene to the American version, Billie and Pete complain to the mountain safety office, who won't acknowledge they mishandled a controlled blast. Pete kind of gets punished when his plan for a family helicopter trip falls apart, but that's not really enough penance for what he did.
From this point, all bets are off
Both Force Majeure and Downhill have a scene where the wife outs her husband in front of another couple. In this case, Pete invited Zach (Zach Woods) and Rosie (Zoe Chao) over to be another distraction but Billie can't contain herself anymore. 
In Force Majeure, the other couple goes off and has their own argument too but Downhill stays with Pete and Billie. The cringe comedy is bigger than the social foibles of Curb Your Enthusiasm or the political sniping of Veep. This is life and death here that Pete is rationalizing. The longer the trip goes on, the worse it gets.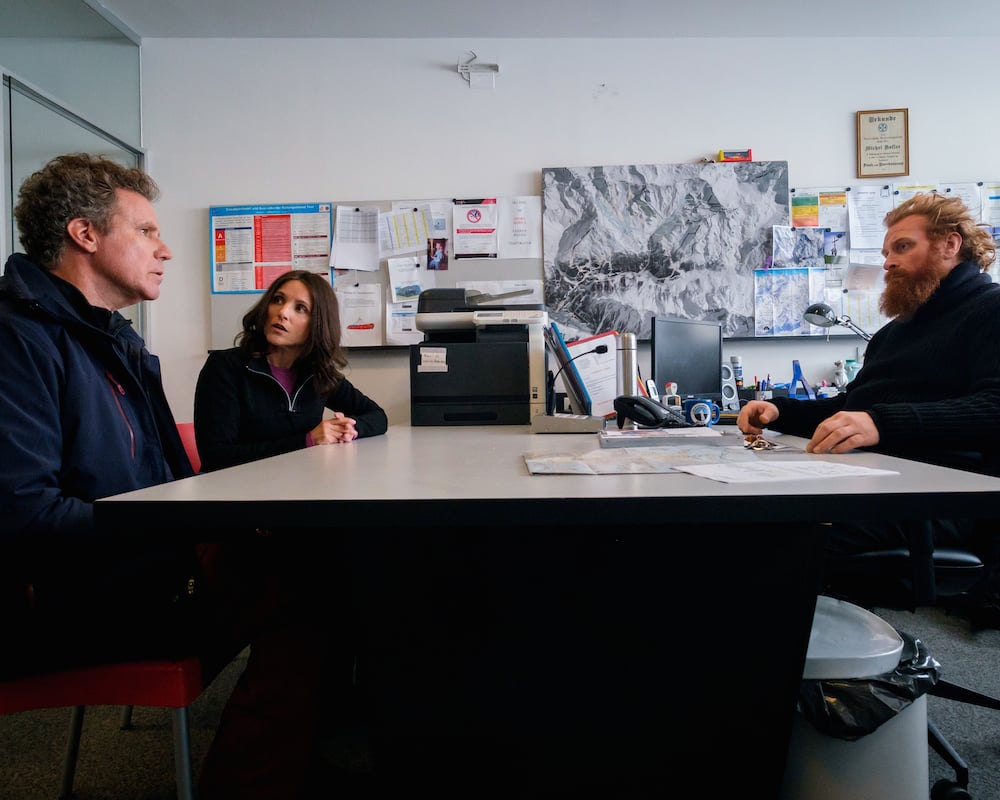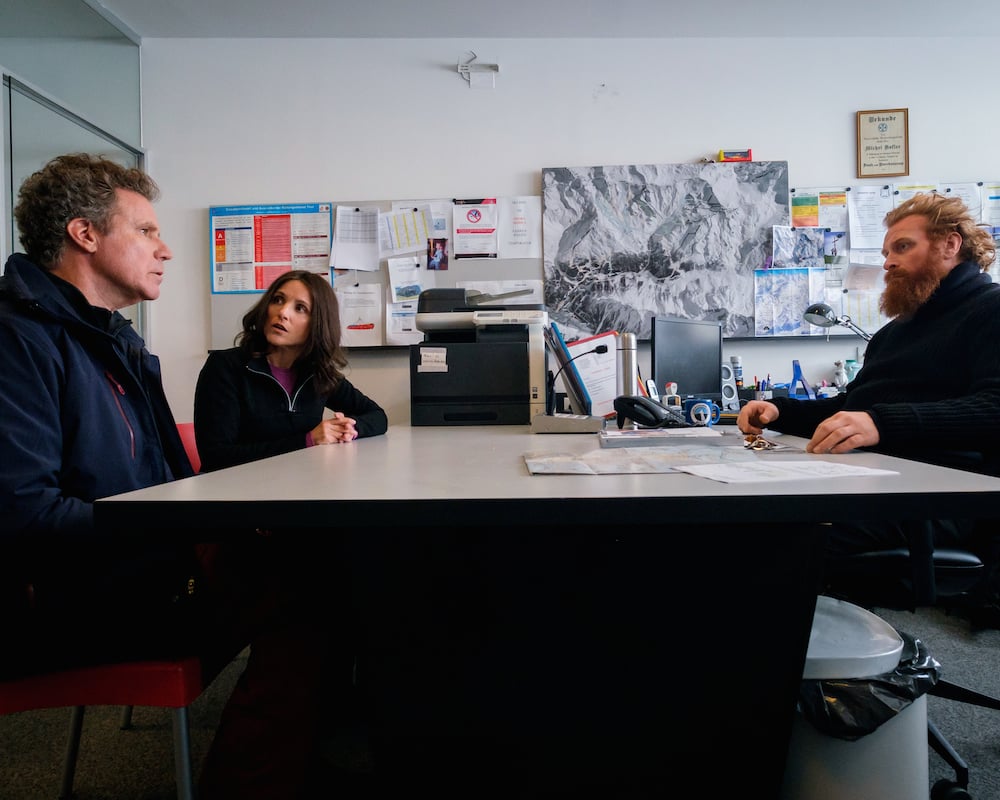 After that centerpiece argument, Downhill really goes off in its own directions. Billie and Pete each spend solo days on the mountain dealing with things their own way. It gives Louis-Dreyfus a chance to perform some physical comedy in a hilarious bathroom scene, and Ferrell even more chances to show he's not playing the lovable goofball here. 
'Downhill' has a better ending than 'Force Majeure'
Both films leave the couple on somewhat ambiguous footing. Given the subject of the films, you wouldn't want to just give an answer and say everything is okay now. The way Downhill does it seems to fit more in line with the situation the couple is in. Force Majeure sort of constructs a new situation to reverse the husband and wife's situation. It's more organic in Downhill but appropriately ambiguous.