Julia Quinn Revealed Who Her Favorite Character Is in the 'Bridgerton' Series — It's Not Who You Think
Julia Quinn had no idea that the Bridgerton series on Netflix would blow up as massively as it did. The 51-year-old author wasn't even trying to turn her novels into a TV series when they fell into the hands of Shonda Rhimes. Quinn has strong feelings about her favorite character in Bridgerton, but it's not the Duke of Hastings (Regé-Jean Page).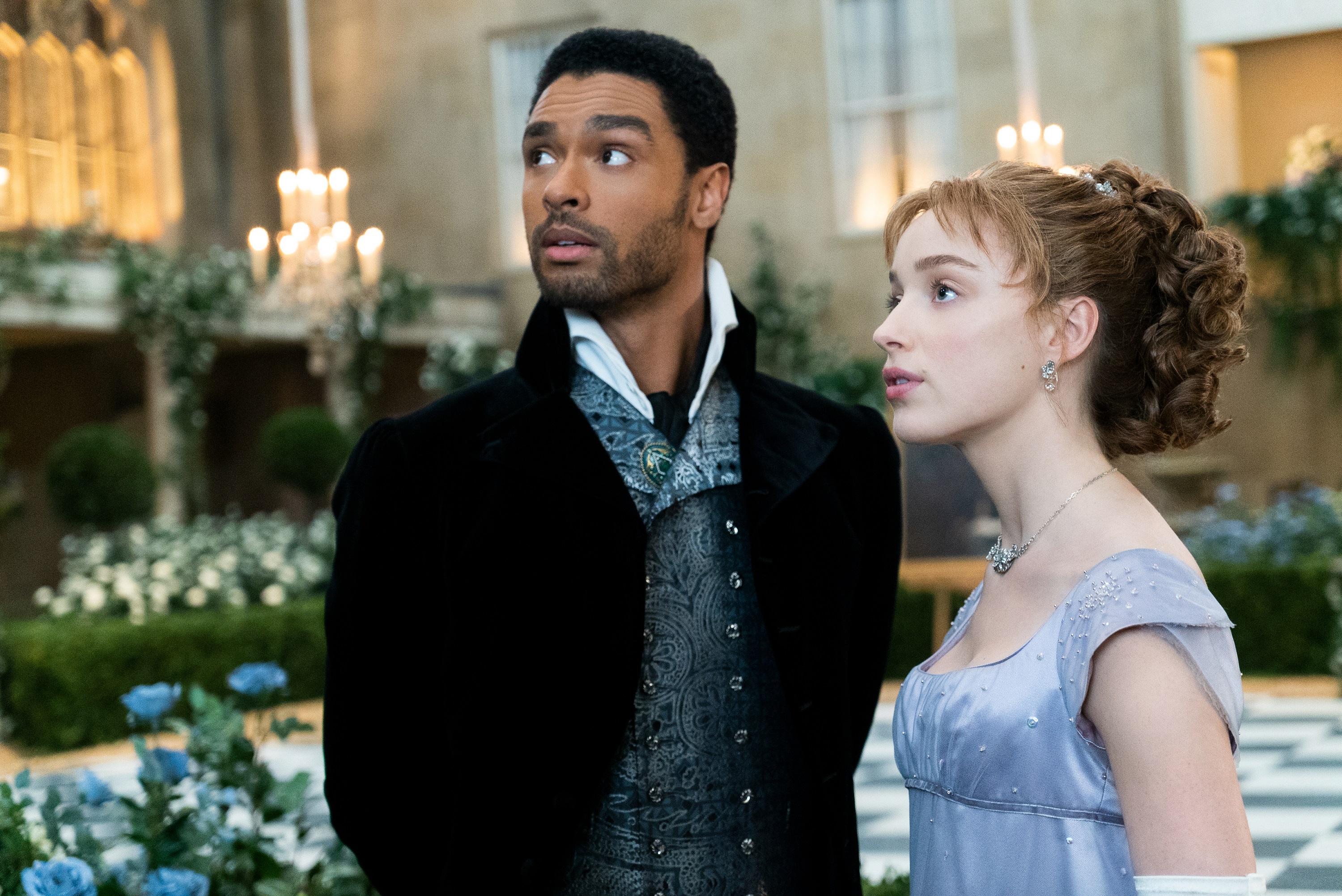 Julia Quinn on how the 'Bridgerton' series ended up on Netflix
Author Julia Quinn was having coffee in her local shop when she found out that her Bridgerton series was a favorite of Shonda Rhimes. 
"It was really out of nowhere," Quinn explained. "I would talk to people later, and they'd ask, 'How did you sell your books to Hollywood?' I would say, 'I didn't.' They just came to me. Nobody in Hollywood was adapting books like this. So it didn't even occur to me to try to sell them."
When it came to adapting the novels for Netflix, Quinn gave the producers complete creative freedom.
 "I was not going to tell Shonda Rhimes how to make television," she added in the interview with OprahMag.com.
The Julia Quinn 'Bridgerton' books are an 8-part series
When it comes to Quinn choosing a favorite character from her Bridgerton book series, there are so many choices. The 8-part series devotes each novel to one sibling. Of course, the first of those characters is Daphne Bridgerton (Phoebe Dynevor) from the book, The Duke and I.
Like the Bridgerton series on Netflix, the book chronicles the story of Daphne's secret with Simon Basset, the Duke of Hastings. Fan-favorite Regé-Jean Page portrays the Duke; however, he will not return for season 2. 
Instead, Bridgerton Season 2 will focus on Daphne's older brother, Anthony (Jonathan Bailey), and his quest to find a wife. The other Bridgerton siblings will also return, including Benedict (Luke Thompson), Colin (Luke Newton), Eloise (Claudia Jesse), Francesca (Ruby Stokes), Gregory (Wil Tilston), and Hyacinth (Florence Hunt). Of course, Penelope Featherington (Nicola Coughlan) will return to report all of the gossip and scandals with her letters from Lady Whistledown. 
Julia Quinn's favorite character may come as a surprise
While Quinn loves all of her characters, unlike fans, the Duke is not her favorite. 
"There are different things I love about each of them," Quinn explained during the same interview. "With every book that I write, there's something about it that is really special to me, both in terms of the finished product, but also in terms of the experience of writing it. I have memories wrapped up in each book that wouldn't necessarily be apparent to the readers."
Who is Quinn's favorite Bridgerton character?
"I adore Lady Danbury [played by Adjoa Andoh]," the author admitted. "Who wouldn't? She actually first appeared before the Bridgertons in How to Marry a Marquis. Since then, if I can work her into a book, I do because I want to be her."