Julia Roberts Isn't in 'Homecoming' Season 2, but She Hasn't Cut Ties With the Show Just Yet
Fans of 'Homecoming' won't see Julia Roberts in new episodes of the Amazon series but that doesn't means she's not done with the program. Roberts is now an executive producer on 'Homecoming'.
Homecoming is returning to Amazon Prime with new episodes on May 22, 2020, but not with all of the original cast members. Oscar-winning actress Julia Roberts who starred in Homecoming Season 1 won't be back for season 2. Instead, Roberts will have a new off-camera role on the Amazon original series.
Julia Roberts played Heidi Bergman in 'Homecoming'
Created by Micah Bloomberg, Eli Horowitz, and Sam Esmail, Homecoming took inspiration from a podcast of the same name and came to life on TV as a psychological thriller. Comprised of 10 episodes, season 1 debuted on Amazon Prime in November 2018. 
The show premiered with Roberts playing the role of Heidi Bergman, a former caseworker at a facility known as Homecoming. Her job had to been to help soldiers transition from military to civilian life. Years later, the Department of Defense tracked down Heidi when she'd been working as a waitress and living with her mother. They wanted to know why she left Homecoming. That event lead Heidi to revisit her past and find out what really went on at Homecoming. 
Viewers responded positively to Homecoming Season 1 and the series landed two Golden Globe nominations. But the way season 1 ended, fans were left wondering whether or not Roberts would be back in season 2. Given the success of season 1, it's not a stretch to think Roberts would return for more episodes. 
She's now an executive producer on the show
Roberts not starring in Homecoming Season 2 isn't exactly unexpected. When the actress signed on for the series, her contract only stipulated a 1-year deal. Without spoiling season 1, the show's first 10 episodes played out her character's storyline — and covered everything the podcast went over with Heidi — leaving the creators to do something different in season 2. That suggests Robert bowing out of Homecoming after season 1 may have been the plan from start.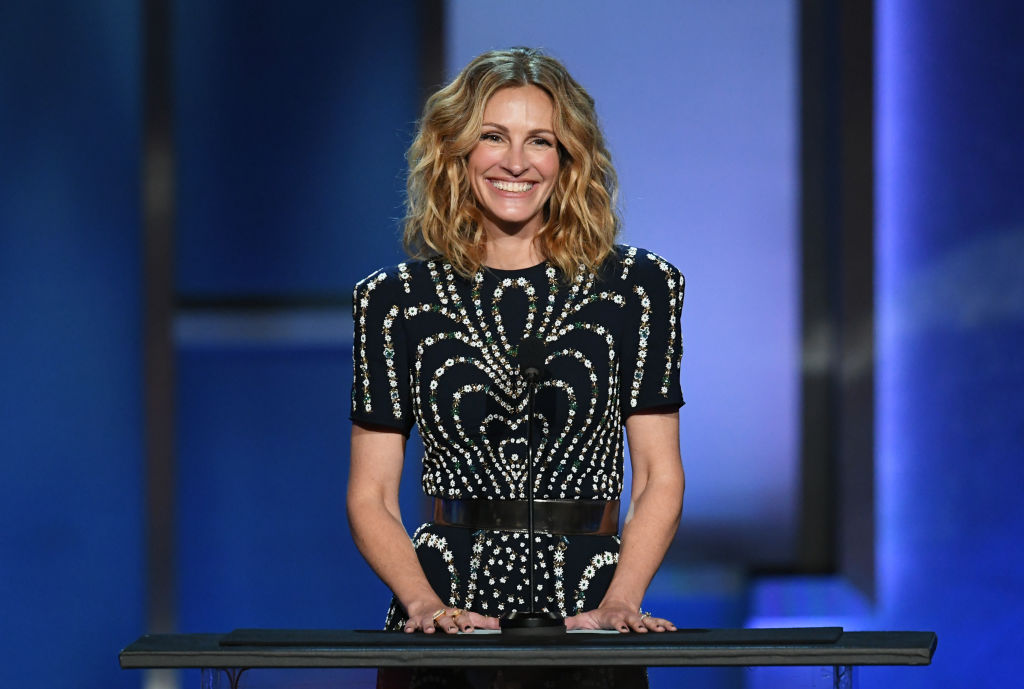 Whatever the case may be, the Pretty Woman actress isn't exactly done with the series just yet. She won't be in front of the camera in Homecoming Season 2 because she's now an executive producer on the series, according to Entertainment Tonight. So, get ready to see Roberts' name in the credits instead of seeing her appear on screen. 
Janelle Monáe stars in 'Homecoming' Season 2 
A new season of Homecoming brings with it fresh faces and some familiar ones as well. Janelle Monáe will replace Roberts as the lead playing the role of Jackie, a woman searching for answers after she wakes up on a boat with no recollection of who she is or how she ended up there. In her journey to piece together what happened to her, Jackie learns more about Homecoming and Heidi's former job as a caseworker. 
While Roberts doesn't have an on-camera role in Homecoming Season 2, a number of her co-stars will be returning. Stephan James will reprise his role as Walter Cruz and Hong Chau will return as Audrey Temple. Newcomer Monáe will be joined by two other new additions to the cast including Chris Cooper and Joan Cusack.
Homecoming Season 2 will be streaming on Amazon Prime starting May 22, 2020.