Julia Roberts Says She Always Mistakes Herself for Another Celebrity in Magazines
Julia Roberts is a Hollywood icon. Some of her best-known roles are in romantic comedies like Pretty Woman and Notting Hill. But Roberts isn't just a rom-com actor. She has shone in dramas, action movies, and thrillers. No matter the genre, Roberts always has her signature smile. Despite her unique look, she sometimes mistakes herself for another celebrity, Jennifer Garner, in magazine photos.
Julia Roberts is a one-of-a-kind actor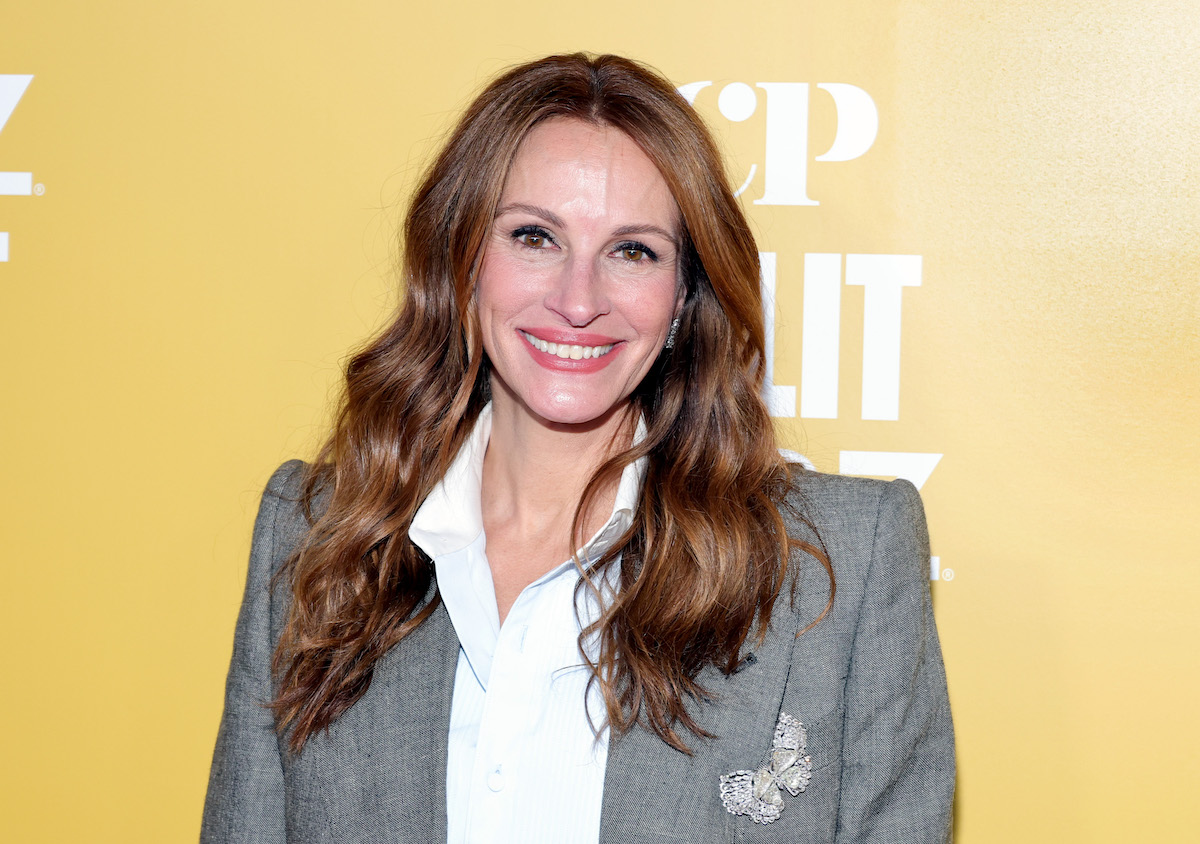 Roberts' theatrical accomplishments are too numerous to list here. Her first lead role came in 1988's Mystic Pizza, a romantic comedy. But her early roles also covered other genres. She starred in the thriller Flatliners and the drama Steel Magnolias. When Pretty Woman came out in 1990, it became an instant classic. 
Roberts starred in many other movies that defined the '90s, including Sleeping With the Enemy, The Pelican Brief, and My Best Friend's Wedding, IMDb reports. And in 2001, she took home an Academy Award for her star turn in the 2000 drama/romance Erin Brockovich.
The Oscar winner continued making multiple films a year until 2018, when she gave television a try. Roberts played Heidi Bergman in Homecoming. Now she's trying her hand at the Starz series Gaslit.
But Julia Roberts isn't the only famous member of her family. Her niece, Emma Roberts, is also a successful actor, and the two share a strong family resemblance. Emma is the daughter of Hollywood actor Eric Roberts, Julia's brother.
However, Julia Roberts says she mistakes herself for another actor — Jennifer Garner — whenever she sees photos of the Alias star in magazines.
Julia Roberts 'flatter's herself' when she mistakes herself for Jennifer Garner 
Roberts and Dermot Mulroney, her co-star in the classic rom-com My Best Friend's Wedding, did a 2018 Wired video where they answered the internet's most searched questions about them.  
One of her most searched questions was "Who does Julia Roberts look like?"
"Emma Roberts," she quickly replied. "Oh, Juliette Binoche."
After pondering a bit longer, Roberts added, "And I always think I see myself in magazines, and it turns out I flatter myself because it's Jennifer Garner." 
Mulroney agreed that Garner is also beautiful like Roberts.
In addition, both actors are genre-crossers who've found success on the big and small screens.
Although she began professionally acting in the '90s, Garner also churned out roles in her early career. She starred in the 2001 thriller series Alias, now streaming on Disney+. She also had a set of classic rom-coms, including 13 Going on 30 and Catch and Release. 
Roberts' series 'Gaslit' is now on Starz
Julia Roberts shows no signs of slowing down, although fans might need to prepare to see her in fewer movies. It appears she's developing an affinity for the small screen, especially now that her second TV series, Gaslit, has garnered such a great reception. The political thriller is a recap of the Watergate scandal told from lesser-known characters' perspectives. 
Roberts plays Martha Mitchell, an interesting person with complicated motivations in real life. Her husband was involved in the Watergate break-in and was very close to President Richard Nixon. Mitchell tried to out her husband's illegal activity to the media, but the FBI kidnapped her before she could make a big stink. 
It's a juicy role, and the TV series allows Roberts to explore Mitchell and her nuanced motivations in greater depth than she would in a movie. That said, the actor will still appear in movies. She has roles in three films in various stages of production. Ticket to Paradise will be the first to come out, probably this year. 
RELATED: Julia Roberts Ran Away to Ireland 3 Days Before Her Wedding to Kiefer Sutherland