Julia Roberts Once Admitted She Doesn't Really Care About Being Seen as 'America's Sweetheart' — 'I'm Very Unemotional About Stuff Like That'
For many years Julia Roberts has been heralded by the media as "America's sweetheart." The superstar actress has dazzled viewers on the big screen for over three decades, and continues to impress to this day. 
Although Roberts has held the title for 20 years, many might be surprised to find out that she doesn't have a personal attachment to the nickname. If anything, the title serves as a layer of insulation between her as a person and her as a public figure. 
Julia Roberts earned her title as 'America's sweetheart' after starring in a movie with the same name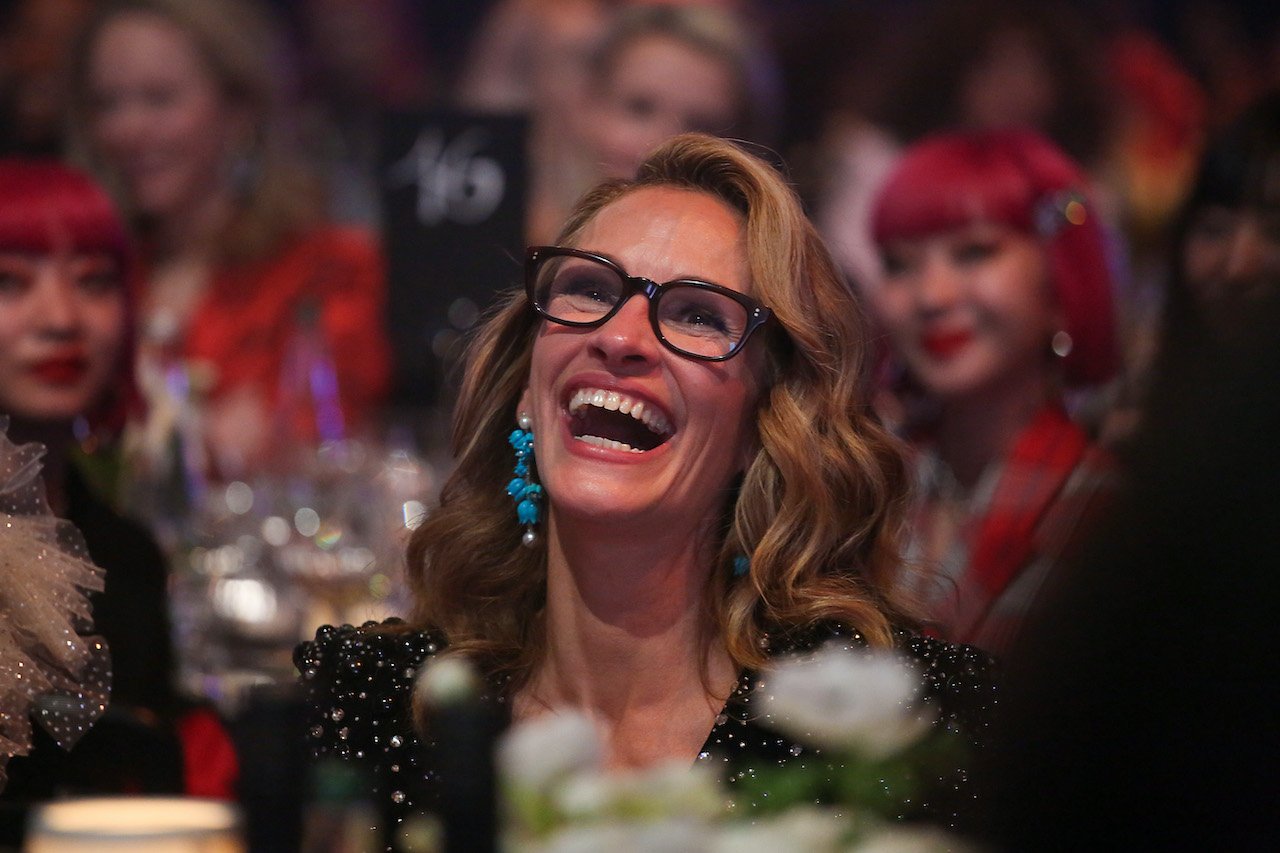 Roberts went into detail about her understanding of the title and where it came from during a resurfaced 2019 interview with Variety.
"Well, let us not forget, it wasn't—I didn't feel like it was, you know, like, the beauty pageant sash, 'America's sweetheart,'" Roberts admitted. "It was the name of a movie I was in, and so it just seemed an easy like, 'Oh, ok, let's just—.' Let's stitch those two things together. So it was really neither here nor there."
She doesn't have an emotional attachment to the title of 'America's sweetheart'
Roberts starred in the film America's Sweethearts in 2001, and the title has followed her ever since. Even though the name has been associated with her for almost half of her career, she personally has never had a strong connection to it. 
"I have found … I'm very unemotional about stuff like that," Roberts said. "It doesn't—I don't feel that I have to then live up to something, or that it's some kind of pressure, understanding of me."
For Roberts, the title serves as a buffer that allows her to separate who she is in real life from the persona that people see on the big screen. 
"I feel that it shows, in fact, a greater sense of protection between me as a person and me as an actor …" Roberts added. 
Julia Roberts said people don't freak out when they see her in public 
Roberts assures that the person she is in her private life is different from the perception that many people have of her. 
Later in the interview Roberts revealed that despite her massive success and universally recognizable appearance, she surprisingly doesn't get overwhelming reactions from people on the street. 
"I've never been a person that attracted the kind of—I think of it as musician energy where people see a musician in the grocery store and you would just kind of go, 'Oh my God.' … I get this kind of energy, like, [sucks teeth] 'You cut your hair. It still looks cute.' …" Roberts said.
Roberts believes her "girl next door" look and vibe are what makes her so approachable. 
"But I think 'cause people think of me more as like their neighbor, or 'My daughter looks just like you,' or—you know, those are the kinds of things that people come up and approach me with, as opposed to an energy that's more than I can handle.