Julia Roberts's Bad Behavior On Set Earned Her the Nickname 'Tinkerhell'
Julia Robert earned a mean nickname during the early days of her acting career.
Julia Roberts has proved her star power outlasts trends and fads. She's been a big name star since the 1980s, and it doesn't seem like she's going to slow down any time soon.
Although she's not churning out movies three or four at a time as she did at the beginning of her career, Roberts has still had a steady stream of work since her career began. Many of her roles have been critically acclaimed, and some have earned her prestigious nominations, and even an Academy Award for Best Actress.
But Roberts has received her fair share of criticism, as well. One of her biggest flops was Steven Spielberg's Hook. 
Julia Roberts was just 23 when she starred in 'Hook'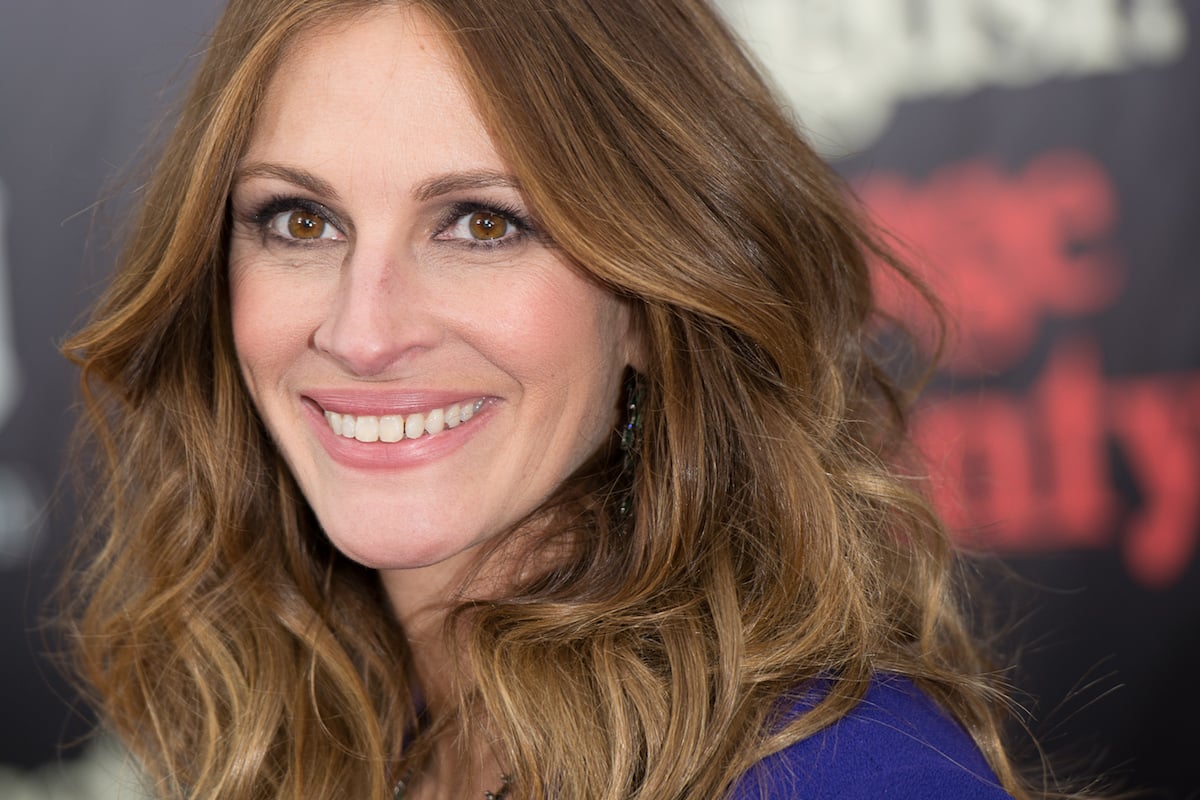 Hook had all the makings of a great movie. It had an all star cast, and a great premise.
The movie was supposed to be a modernization of the beloved children's classic, Peter Pan. In addition to Roberts, the cast included big names like Dustin Hoffman, Robin Williams, and Maggie Smith. In Hook, an adult Peter (played by Williams) must return to Neverland to save his own children from Captain Hook. 
Although Roberts was already a Hollywood veteran by the time she landed the role of Tinkerbell in Hook, she was just 23 years old. Still, she already had classic movies like Mystic Pizza, Flatliners, and Pretty Woman on her resume.
And she had her own big-name Hollywood boyfriend to go along with her Hollywood lifestyle. She and Kiefer Sutherland were engaged. 
The crew called Julia Roberts 'Tinkerhell' 
Apparently, Roberts's behavior was so bad on the set of Hook that the crew called her 'Tinkerhell.' There may have been a reason for her bad behavior. Sutherland, who she met on the set of Flatliners was allegedly cheating on her with an exotic dancer.
The two broke up just days before their wedding, and Roberts never gave herself a break. She jumped right onto the set of Hook, and the crew may have suffered because of that. 
For his part, Spielberg has defended Roberts and her behavior. According to Spielberg: "Julia probably went through the most trying times of her life, and it was simply bad timing for all of us that she happened to start on Hook at that low point."
Although the movie flopped, Spielberg only had good things to say about Roberts' performance. 
Not everyone found Julia Roberts difficult on the set of 'Hook' 
While some cast members may have called Roberts 'Tinkerhell' to the press, not everyone thought she was difficult to work with.
Dante Basco, who played the leader of the lost boys, still remembers Roberts fondly from his time on Hook. According to Basco, "I remember meeting her in the trailer for the first time and being like, 'Oh my god'. But you know, she was always sweet to me."
Basco did know that Roberts was going through a tough time, and saw that in her demeanor on set. But he didn't feel she treated him unkindly or took out her personal problems on him specifically. Basco wouldn't comment on the 'Tinkerhell' nickname.
As a Hollywood veteran himself, he knows that sometimes tabloids can blow things out of proportion. At the time, he saw Roberts as innocent to Hollywood's ways, despite the fact that she already had an impressive resume.
He said: "My memory is that she was an ingénue at the time and would go through the ups and downs of being an ingénue in Hollywood…it must have been a tough time."