Are Julia and Savannah Friends After 'The Bachelor: Listen to Your Heart'?
Let's be real — the friendships formed within The Bachelor franchise last longer than most of the romantic relationships. Of course, finding a friend can be difficult, especially when your heart is on the line — and it's no different for The Bachelor: Listen to Your Heart cast.
Thus far, viewers have seen contestants form strong bonds with one another. But some drama broke out between Savannah and Julia, leading to an uncomfortable conversation in the third week. So are Julia and Savannah friends after The Bachelor: Listen to Your Heart? Recently, both women made the media rounds and opened up about their relationship.
What happened to Julia and Savannah on 'The Bachelor: Listen to Your Heart'?
The love square between Julia, Savannah, Brandon, and Sheridan blossomed in The Bachelor: Listen to Your Heart Week 2. By the end of the rose ceremony, viewers thought the contestants solidified their choices when Brandon handed out a rose to Savannah. Meanwhile, Julia accepted Sheridan's. However, things got more complicated.
After the elimination, Brandon told Julia he still wanted to pursue her. Then in the week 3 episode, Julia informed Savannah of what Brandon said. This lead to a conversation between Savannah and Brandon in which the latter asked for forgiveness. As a result, Julia became frustrated and claimed the couple wasn't there for the right reasons because it happened after Chris Harrison told the contestant to establish their pairs.
Later, Julia pulled Savannah aside and told her she wanted to leave the show because of her. However, as Julia chose Sheridan, Savannah expressed her confusion and asked why their relationship was affecting her so much.
"It felt like it went from zero to 100. It just doesn't feel genuine," Julia said. Savannah then explained her discussion with Brandon gave her clarity.
"The day that Chris was like, 'Hey, you guys need to figure this out,' that was everything hit the fan," Savannah said. "And since then, my decision has been made. My decision is Brandon. From there on out, we got to start doing music."
She continued: "And now I feel so comfortable and so safe. I've seen his personality come out and I felt the permission to be me. This is the first day that I can actually sit back and breathe and be Savannah."
Nevertheless, Julia did not agree with Savannah. She said the PDA was disingenuous and she wasn't trying to get in the couple's business. Meanwhile, Julia claimed she didn't have feelings for Brandon.
Savannah and Julia open up about their friendship on 'The Bachelor: Listen to Your Heart'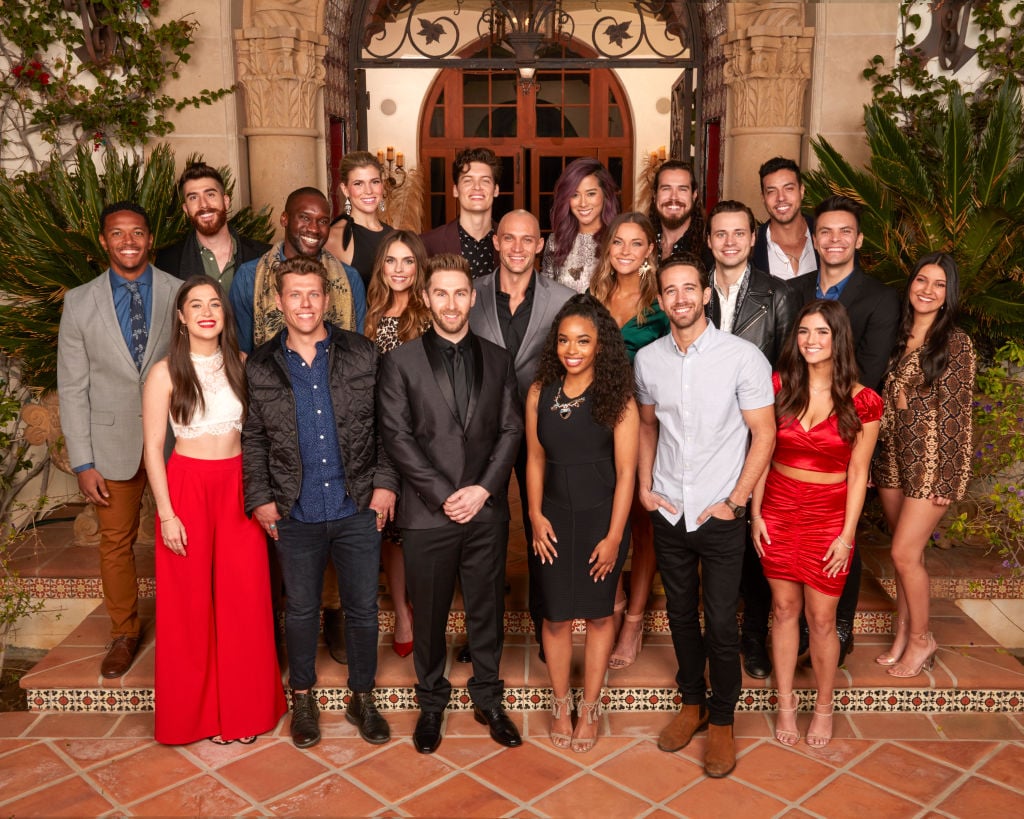 Whatever the motive, Savannah and Julia did not get along in that moment on The Bachelor: Listen to Your Heart. That said, it seems the pair didn't get close on the show and never formed a close friendship.
When speaking with The Bachelorette's Kaitlyn Bristowe on the Off the Vine podcast, Julia shared details about the love triangle. She also explained the root of her issues with Savannah.
"I didn't see eye to eye with Savannah in the house," Julia said. "But that had very little to do with the love triangle. If you put women in the house, you're not going to click with every single one of them. It's going to get crazy."
Meanwhile, in an interview with Becca Kufrin and Rachel Lindsay on the Bachelor Happy Hour podcast, Savannah echoed Julia's remarks.
"Honestly, no," Savannah said when asked whether she was friends with Julia before their conversation in the third week. She then explained their lack of friendship was what made the altercation confusing.
"I told Julia in that conversation, 'Hey, you think this was a zero to 100 thing. Yet you and I aren't best friends,'" Savannah said. "So the way that I have typically handled relationships is I'll connect really well with one girl and she's my girl. She'll know all the details of everything. And Julia was just never that."
She continued: "So to me, it was a bit of a shock that she would expect me to confide in her and bare my heart with her. To be frank, she wasn't the nicest to me or the most open to me."
Even if Savannah and Julia didn't form a friendship on The Bachelor: Listen to Your Heart, it's understandable. Not everyone is going to get along and that's totally fine. Let's just hope both parties find what they're looking for.
Read more: 'The Bachelor Presents: Listen to Your Heart': What Do the Winners of the Season Get?