Julia Stiles Says Her 'Bourne Identity' Character Should've Died in the First Movie
Julia Stiles played CIA agent Nicky Parsons in The Bourne Identity and its sequels. But in a recent interview, she revealed that her character was never meant to make it past the first movie and described how Nicky was supposed to die.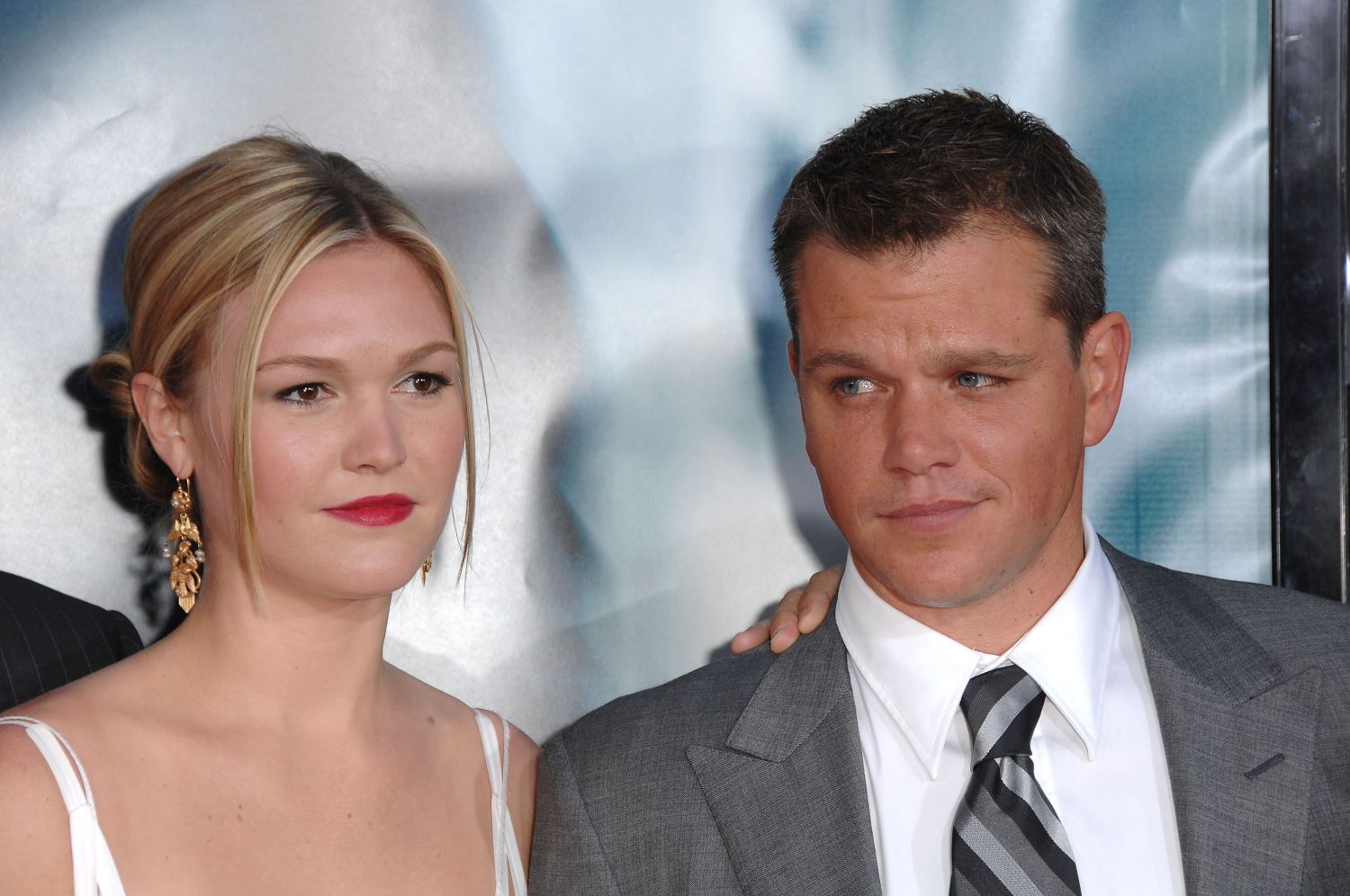 Julia Stiles appeared opposite Matt Damon in four 'Bourne' movies
The Bourne Identity is a 2002 action thriller starring Matt Damon as a CIA black ops agent on the run. Stiles appears in the film as Nicolette "Nicky" Parsons, a CIA logistics technician tasked with helping the agency find and capture Bourne. After a harrowing encounter with the fugitive, in which he holds her at gunpoint, Nicky returns to work for the CIA.
Stiles reprised her role alongside Damon for three additional Bourne films — The Bourne Supremacy (2004), The Bourne Ultimatum (2006), and Jason Bourne (2016). In Jason Bourne, her character is killed after being shot by a CIA asset.
RELATED: The 3 Hollywood Stars Reportedly Offered the Role of Jason Bourne Before Matt Damon
In 2012, Jeremy Renner starred as Aaron Cross in The Bourne Legacy. The film tells a parallel story to the other movies in the franchise, and mentions its characters. But it does not feature Damon or Stiles.
Julia Stiles reveals how Nicky was meant to die in 'The Bourne Identity'
Stiles remained a part of the Bourne franchise for all four movies. But in a recent interview, the actor revealed that Nicky was supposed to be killed off in The Bourne Identity.
"It was a complete surprise to me," Stiles told Collider when talking about the moment she learned Nicky's death scene had been cut from the film. "I filmed a scene where Jason Bourne flips Nicky upside down against a wall and I break my neck. So as far as I knew, that was it for Nicky Parsons."
Stiles recalled learning about the change in the script when she went into post-production. "I went to go do ADR and record sound. And they needed to have sounds of me breathing so that we knew that she was still alive."
RELATED: Matt Damon Bought Champagne for Stunt Men He 'Accidentally Punched' in 'Bourne' Movies
Fans were thrilled to see Stiles return for all three sequels. But after her character's death in Jason Bourne, it seems her time with the franchise may finally be over.
However, it also looks like Damon isn't returning to play Jason Bourne anytime soon either. The actor hasn't expressed any desire to reprise the role for potential upcoming movies.
'The Bourne Identity' is on Amazon Prime Video
Those wanting to revisit Stiles' almost death scene may be wondering if The Bourne Identity is on Netflix, Hulu or any other major streaming platforms. While the film is not available on either Hulu or Netflix, it is streaming free on Amazon Prime Video for Prime members.
Viewers can also find The Bourne Identity on Peacock for free. The film and its sequels are available as digital rentals on iTunes, Apple TV, Google Play Movies, Amazon, Youtube, and Vudu.