Why Julianna Margulies Risked 'Career Suicide' By Turning Down $27 Million and Walking Away From 'ER'
More than two decades ago, Julianna Margulies walked away from medical drama ER at the height of its popularity. The TV show had made Margulies an overnight star. She was ready to parlay that small-screen success into a film career, so she took a gamble.
Here's why Margulies turned down $27 million and risked "career suicide."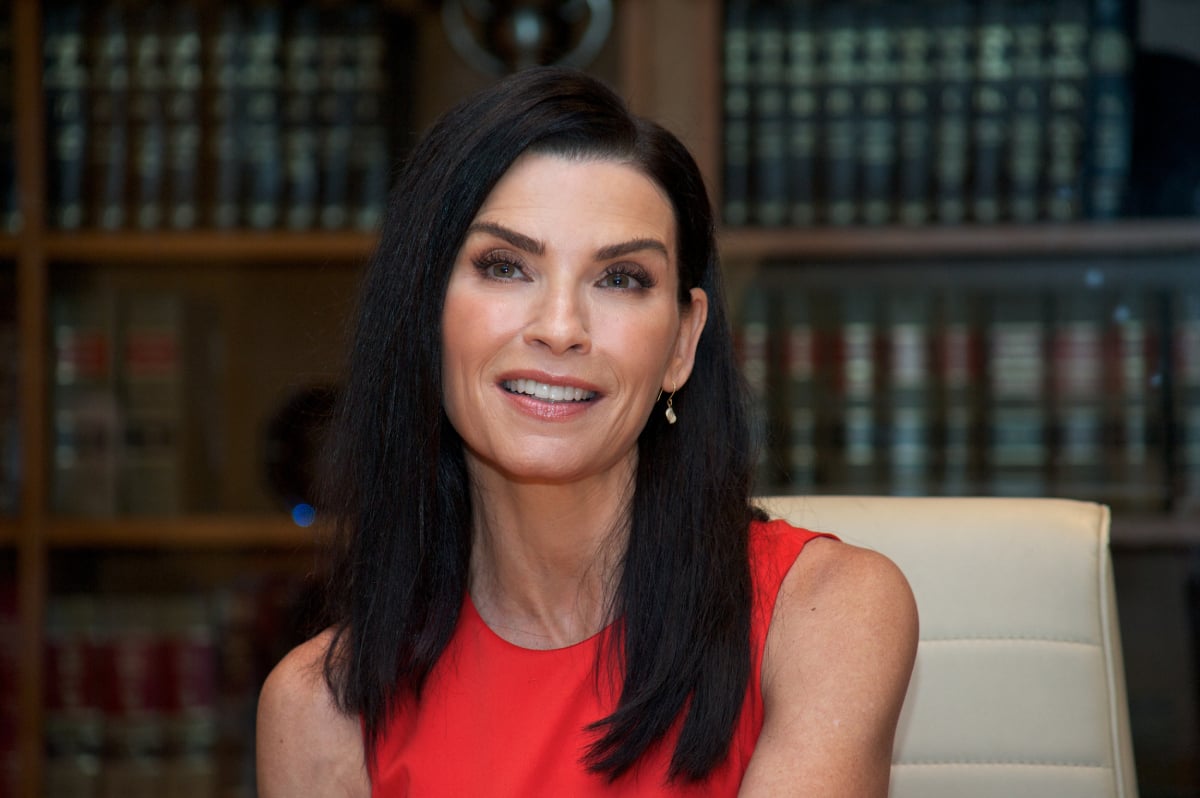 Julianna Margulies' 'ER' character wasn't supposed to make it past the pilot
The medical drama ER debuted on NBC in the fall of 1994 and became an immediate hit. The series made George Clooney a household name. It also made Anthony Edwards a TV star after starring in films like Revenge of the Nerds and Top Gun.
In the pilot they introduced Margulies' character, nurse Carol Hathaway. At the end of the episode, she attempted suicide and was brought into the ER. The original plan was for the character to die. But they ended up making her a regular cast remember instead.
She could have been one of the highest paid women in TV
During the first six seasons, ER was consistently at the top of the ratings. More than 30 million viewers watched each week, making it the most popular drama on network TV. But by the end of season 6, Margulies was ready to make a change.
From the very beginning of season 6, Margulies' plan was to leave the series when the season ended. According to The New York Post, she wanted to focus on movie stardom. But at the last minute, NBC made an attempt to keep her on ER. They offered Margulies a two-year deal worth $27 million. If accepted, the deal would have made her one of the highest-paid women on TV.
Julianna Margulies could have earned more than $613K per episode
NBC offered this deal to Margulies in the fall of 1999, which would have broken down to about $613,000 per episode. In today's dollars, that's nearly $1 million per episode. But after some "serious soul searching," Margulies decided to say no.
For some added context, at the time Helen Hunt was the highest-paid woman on TV. She earned $1 million per episode for the final season of Mad About You. At the same time, Julia Louis-Dreyfus earned $600K per episode for the final season of Seinfeld.
The 'ER' star explained her decision more than a decade later
Twelve years after walking away from ER, Margulies finally spoke out about her decision. Why would she choose to walk away from the top-rated drama at the height of her career? Was the pursuit of a movie career the real reason?
In the April 2012 issue of More magazine, Margulies revealed that everyone told her it would be "career suicide" to walk away from ER. However, she says she was never worried about the consequences of that decision.
Julianna Margulies wanted to live her life 'truthfully'
By the time she spoke out about leaving ER, Margulies had found success with the CBS drama The Good Wife. She explained that she's "a smart girl," and she knew exactly what she was doing when she left the medical drama. Margulies says a movie career had nothing to do with her decision. Instead, she was following her dad's advice.
"I had a year's worth of work waiting and a mortgage completely paid at age 32. I was under no illusion that I was going to be some big movie star," Margulies revealed. "My dad said, 'If you got hit by a bus tomorrow, were you living your life truthfully, or were you waiting to get rich?' If I died and my soul started leaving my body, would I be looking down going, 'You idiot. You could have gone to Prague, you could have been on Broadway'? Those are the things I wanted to do."
All seasons of ER are available on Hulu.