Julianne Hough and Nina Dobrev May Be BFFs but Is One Richer?
They may be best friends but is Julianne Hough richer than Nina Dobrev?
Best friends Julianne Hough and Nina Dobrev both command powerful careers and incredible salaries.
Hough started by making her money in the reality space as a dancer, but she quickly branched out to a number of creative avenues. Meanwhile, BFF Dobrev is an actress notably from the wildly popular The CW series, The Vampire Diaries, but also the comedy Fam as well as film.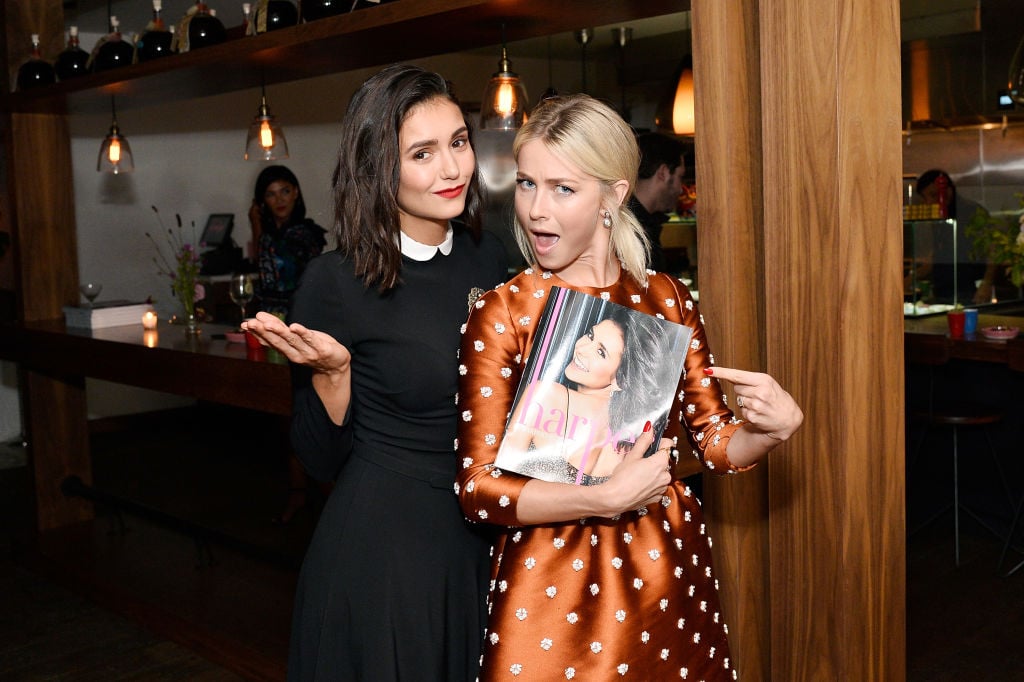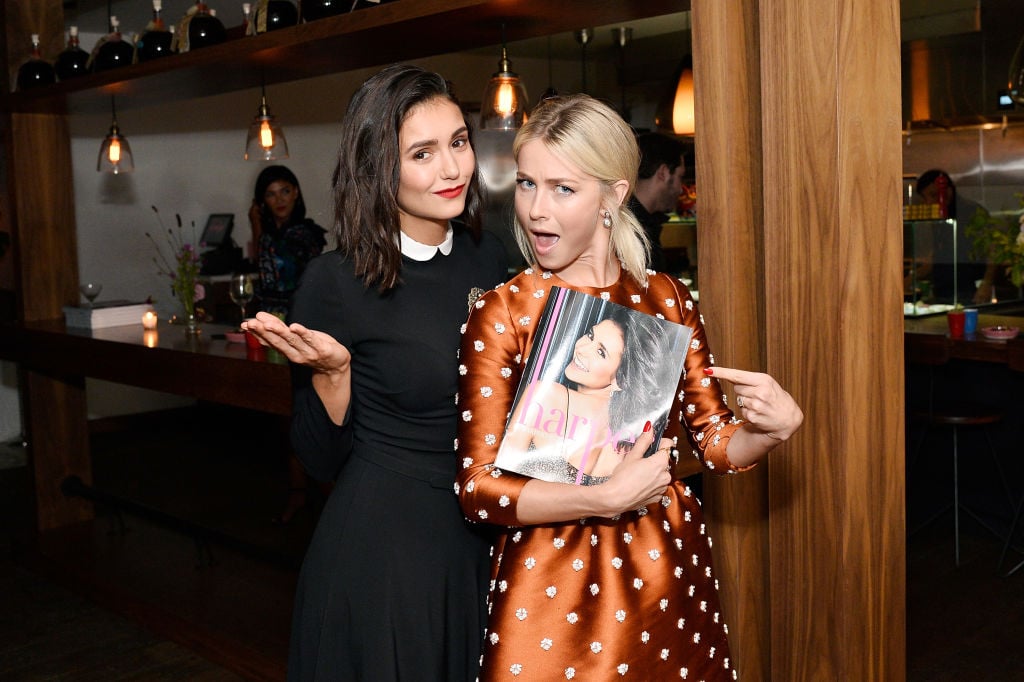 The women met on a lark through a mutual friend. "We've known the same person, Riawna Capri, who cuts and colors and does our hair," Hough told ENews. "She's like, 'You guys have to meet.' We've just been like joined—connected at the hip."
Indeed, because apparently Hough and Dobrev have been seriously missing each other during the quarantine. "Missing this babe of a best friend basking in the full moon beauty and light 🌕✨," Hough shared on Instagram in April. Without a doubt they are best friends, but how do they stack up financially? Hough seems to be exceeding Dobrev in the net worth area, but is she really?
Julianna Hough is worth $10 million
At 31 years old, Hough has built a seriously strong financial portfolio at $10 million, according to GoBankingRates. She first commanded the spotlight on Dancing with the Stars but her layers of talent took her much further.
She's an Emmy -award winner and "triple threat" because she managed to seamlessly move into the acting space after her stint on Dancing with the Stars. She co-starred with Josh Duhamel in Nicholas Sparks' Safe Haven in 2013. Only three years later she fulfilled a lifelong dream of playing the part of "Sandy" in the 2016 production of Grease Live! televised on FOX. She's also gone on tour with her equally talented brother Derek and has even recorded a country music album and designed her own shoe line.
Most recently she was in the news for her split from husband Brooks Laich after three years of marriage. Being the best friend she is, Dobrev is rumored to have gone public with a relationship with Olympian Shawn White in an effort to distract fans from Hough's breakup.
Nina Dobrev comes in at $6 million … maybe?
While she is still significantly wealthy, Dobrev is about $4 million shy of Hough's fortune at $6 million, GoBankingRates reports. However, Celebrity Net Worth has positioned her at $10 million—just like her bestie.
Also, like her best friend, Dobrev is one busy celebrity. Roles she's known for include portraying Mia Jones in Degrassi: The Next Generation and Elena Gilbert and Katherine Pierce on The Vampire Diaries. Films she's most known for include The Perks of Being a Wallflower, Let's Be Cops, The Final Girls, xXx: Return of Xander Cage, and Dog Days.
Dobrev recently showed her charitable side. She made a $10,000 donation to Bethenny Frankel's BStrong organization, GoBankingRates reports. Money raised is allocated to purchase necessary personal protective equipment for frontline workers fighting COVID-19.