Julianne Moore Stands Up Against Saying Women Are 'Aging Gracefully'
Is there a graceful way to judge the way women age? Julianne Moore thinks not. In an image-rich interview published by As If Magazine and reported by ET, the Academy Award-winning movie star says it's just a natural part of life and an inevitable one at that. She labels the term "aging gracefully" as "judgemental" and seeks a better way to approach it.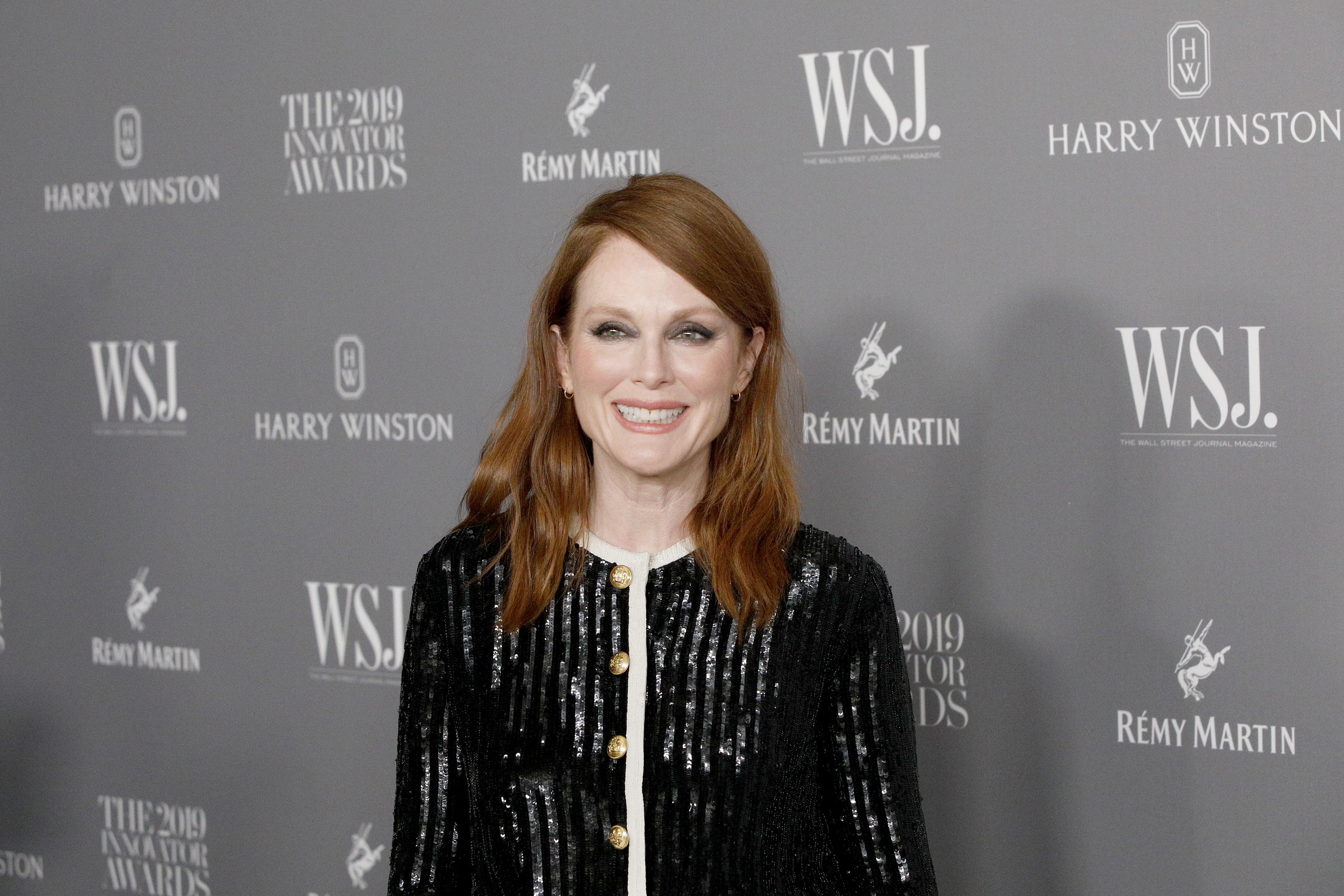 Julianne Moore's career has been prolific
Moore first became well-known for her role in As The World Turns, but her star rose rapidly in an astonishing number of acclaimed films, ranging impressively from major studio pictures to compelling art films. From Boogie Nights to The Big Lebowski and The Lost World: Jurassic Park to Magnolia, Moore proved both her versatility and bankability at the box office. Her performances in films like Tom Ford's A Single Man opposite Colin Firth earned her a reputation for pushing the limits of what one single actor is capable of in one lifetime. By 2002, she'd broken records by becoming the 9th actor in history to receive Academy Award nominations for two films in one year for The Hours and Far From Heaven.
She ventured into television with a role opposite Alec Baldwin in 30 Rock and currently plays a bereaved wife unraveling her late husband's dark secrets in the AppleTV series Lisey's Story. The brutal tale is based on a Stephen King novel and showcases a culmination of skills in Moore that can only come from years of experience pushing oneself in challenging and diverse roles.
And despite being known for her ageless beauty, Moore pushes back on the notion that the number of years a woman has lived should be up for discussion, and certainly not in a way that labels or judges them.
Aging is about growth and empowerment, she says
Moore didn't hold back when speaking to As If Magazine in a piece that has since made its way to ET. In a stunning collaboration with artist Kara Walker, the actor bluntly stated how she feels about how women are spoken about in terms of aging. It's something that happens naturally, she asserts, and shouldn't carry the unnecessary weight of stigma.
"There's so much judgment inherent in the term 'aging gracefully,'" she told As If. "Is there an ungraceful way to age? We don't have an option of course. No one has an option about aging, so it's not a positive or a negative thing, it just is. It's part of the human condition, so why are we always talking about it as if it is something that we have control over?"
Moore explained her position further, saying that growth is a lifelong process, calling into focus the question of what it truly means to "age."
"How do we continue to challenge ourselves, to interest ourselves, learn new things, be more helpful to other people, be the person that your friends and family need or want?" She said to the magazine. "How do we continue to evolve? How do we navigate life to have even deeper experiences? That's what aging should be about."
Moore appears to have taken this to heart throughout her remarkable career, which has evolved in much the same way; richly, and with meaning.
Julianne Moore is challenging old ideas
For Moore, it doesn't hurt that archaic notions about women in Hollywood are systematically being challenged and successfully dismantled.
"I think it's about time things change, and it's fantastic that these behaviors are no longer being tolerated," she told As If. "The old hierarchy is being disassembled."
RELATED: How to Watch Lisey's Story — Stephen King's Latest Supernatural Series