Julianne Moore on How Audiences Identify With 'Dear Evan Hansen'
'Dear Evan Hansen' touched hearts long before it reached feature film status. On the cusp of its September 24, 2021 release, Julianne Moore talked about why the poignant musical movie is so relatable to so many people.
'Dear Evan Hansen' was a book and a Broadway musical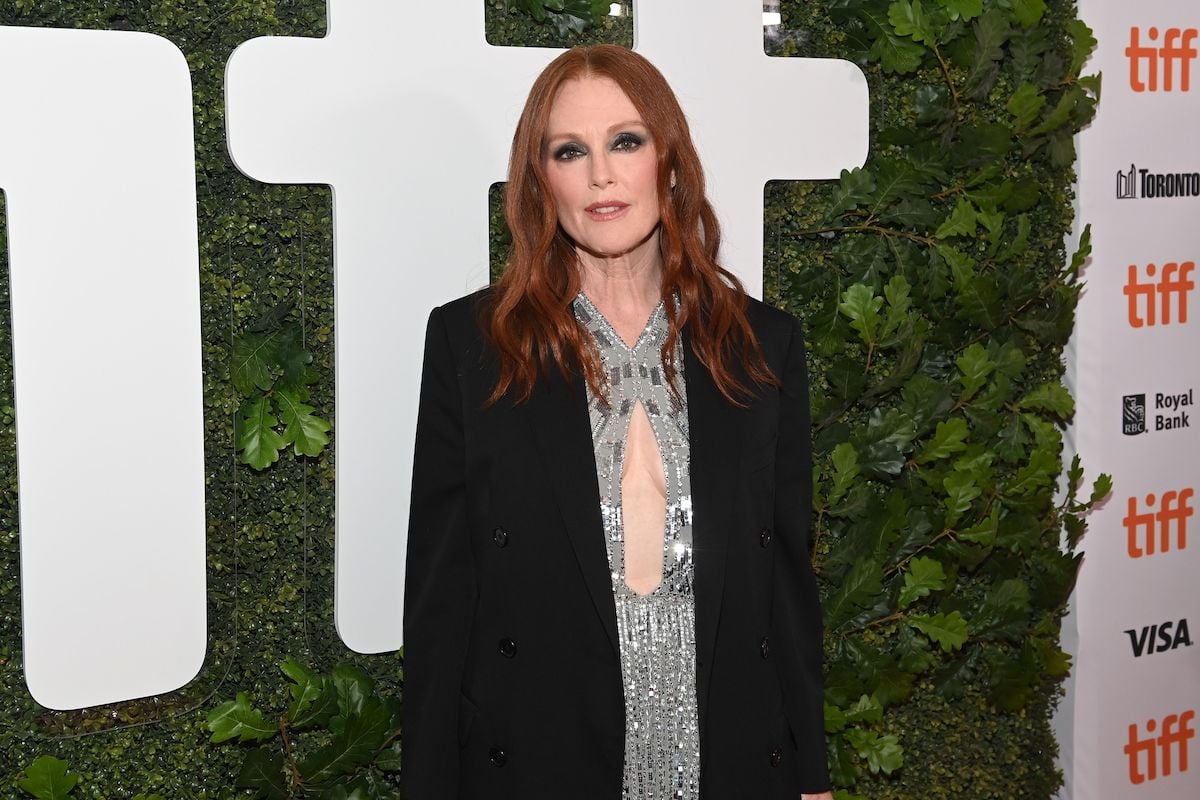 Before it was a Steven Chbosky film, Dear Evan Hansen was a YA novel authored by Val Emmich and Steven Levenson. Then it was a Broadway musical with music by Benj Pasek and Justin Paul. The show ran between 2015 and 2016. As a result of its popularity, now it's also a movie.
So what is Dear Evan Hansen about? Evan Hansen (Ben Platt of Pitch Perfect) doesn't feel he belongs amidst the crushing void of social media and high school cliques. He writes a life-changing letter for a school assignment. That letter finds its way to a couple who are grieving the loss of their son to suicide.
The movie also stars Julianne Moore (Boogie Nights) as Heidi Hansen, Amy Adams (American Hustle) as Cynthia Murphy, and Colton Ryan as Connor Murphy. Kaitlyn Dever also appears as Zoe Murphy, with Amandla Steinburg as Alana Beck.
Julianne Moore said the movie 'resonates' with virtually everyone
In a video interview with Cinemablend, Julianne Moore discussed why the movie touches a cultural nerve. 
"I think it resonates because we've all been there," she told Cinemablend. "I think we all remember or are living our adolescent experience. Of feeling like we don't quite fit in or we don't know what our community is and who our friends are. And navigating that passage of time is tricky for every human being. So we relate to that.
Moore also praised Platt's performance, saying that he brings "specificity" to the role.
"And I think the specificity that Ben brings to it. I always say that anytime anything is really specific, that's when it becomes universal. We're all able to see ourselves in it," Moore added.
Most importantly, she emphasized that community and connection are "healing."
"And not only that, but you see this entire community of people, and how much they share, and how much they're longing to connect," she said. "And how helpful it is for them when they do connect, how healing it is. You know, so I think it speaks to everybody's human experience."
Director Steven Chbosky said 'Dear Evan Hansen's' message is to 'be yourself' 
Chbosky, who also appeared in the interview, said the core message is to be yourself and share your emotions.
"The message of 'be yourself' that what you're going through is authentic and true, and it deserves respect and it deserves attention, is a very powerful statement," the Perks of Being a Wallflower director said.
"What I love about the show, other than of course the amazing songs by Justin and Benj, is that message," he continued. "That feeling of — that we all understand these emotions. We all understand these feelings."
The universal themes represented in the movie aren't its only draw. Many anticipate seeing Julianne Moore singing Dear Evan Hansen songs, as well. While Platt has prior experience in musicals, this is Moore's first attempt at singing in one.
In any case, Chbosky says everyone "deserves" the movie.
"[And] that's why I think the movie, for the tens of millions of people that will never make it to New York, LA, Chicago, and some of the other major cities, they deserve the story, too," he said. "It's not just for the people on the coast."
RELATED: Julianne Moore Stands Up Against Saying Women Are 'Aging Gracefully'
How to get help: In the U.S., call the National Suicide Prevention Lifeline at 1-800-273-8255. Or text HOME to 741-741 to speak with a trained crisis counselor at the free Crisis Text Line.