Jump Festa 2022 Panels Now Available to Stream on Demand
Shueisha is streaming Jump Festa 2022 panels on demand for the first time in the event's history, giving anime and manga lovers the chance to enjoy them from home.
Jump Festa 2022 covered some of the biggest anime and manga of the past year, from My Hero Academia to Demon Slayer: Kimetsu no Yaiba. And for the first time ever, Shueisha will stream archived footage of the event so that fans worldwide can check out the panels. They'll only be available for a limited time, but here's how you can catch them.
Jump Festa panels available on demand for the first time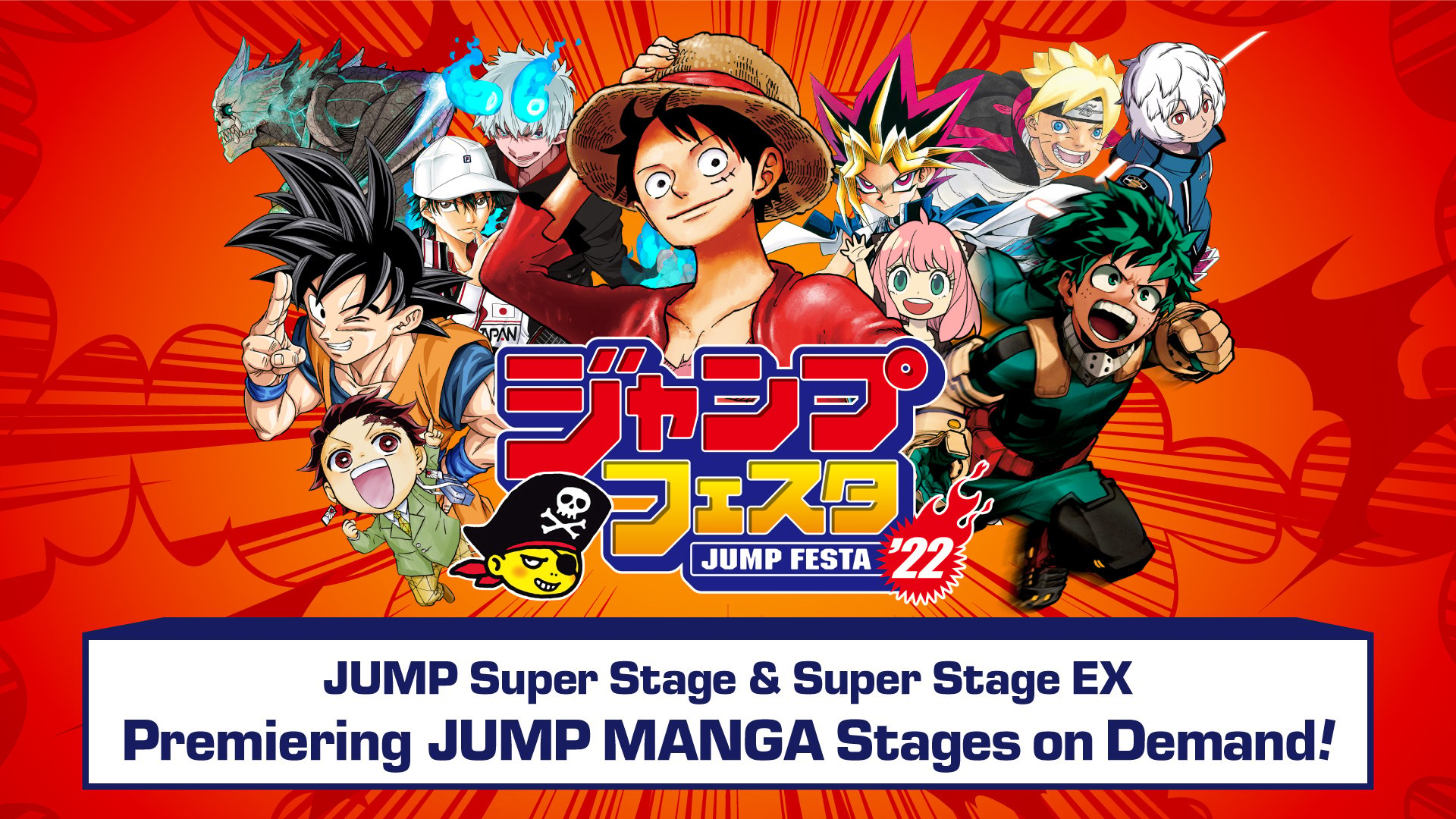 Jump Festa proves a massive event for the anime and manga communities every year, offering updates and announcements about fan-favorite series. However, those following outside of Japan typically only get snippets of information. Usually, these are either newsworthy announcements or quotes from popular panels.
That's changing for Jump Festa 2022, as Shueisha announced it will make 15 panels available on YouTube for a limited time. It's the first time the company has presented an on-demand experience. According to Shueisha, it stems from the "desire to increase accessibility to celebrate and share its content with fans from around the world."
The videos will showcase panels from the JUMP MANGA stages, and they'll all have English subtitles. So, which franchises can viewers look forward to streaming?
Which Jump Festa 2022 panels can viewers watch?
In a press release sent to Showbiz Cheat Sheet, Shueisha revealed the 15 panels from Jump Festa 2022 that will be available on demand. Among them are longtime favorites like Dragon Ball Super and One Piece, as well as series receiving anime adaptations this year, like Chainsaw Man and Spy x Family.
Here's the full list of content that will be available on Shueisha's official YouTube channel, "Jump Channel":
Spy x Family
DRAGON QUEST The Adventure of Dai
World Trigger
Boruto: Naruto Next Generations
The Prince of Tennis II
Dragon Ball Super
Bleach
Chainsaw Man
Platinum End
World's End Harem
Demon Slayer: Kimetsu no Yaiba
Jujutsu Kaisen
Dr. STONE
My Hero Academia
One Piece
That gives fans plenty of content to enjoy over the course of the next month. And because the Jump Festa 2022 panels are streaming for a limited time, viewers will want to start watching as soon as possible. How long will they be available on Shueisha's YouTube channel?
Shueisha will stream the panels for 2 weeks
As for when fans can check out Shueisha's Jump Festa 2022 panels, they're available on YouTube beginning on March 7 at 7 a.m. PST — meaning you can head over to the Jump Channel right away!
According to the company, the 15 panels will continue to appear online until March 21 at 7:59 a.m. PST. So, fans have two weeks to dive into all the footage. They may even discover some fun facts about their favorite anime series.
Check out Shueisha's on-demand panels on the Jump Channel, and find more details on the Jump Festa website.