June Foster From 'Below Deck Med' Shares This Jaw-Dropping Statistic About Human Trafficking
Author and yachtie, June Foster from Below Deck Mediterranean may be taking her widely acclaimed book The Girl and the Golden Leaf to the big screen. She recently revealed that her book about poverty and human trafficking is being optioned for a movie and the screenplay has already been written.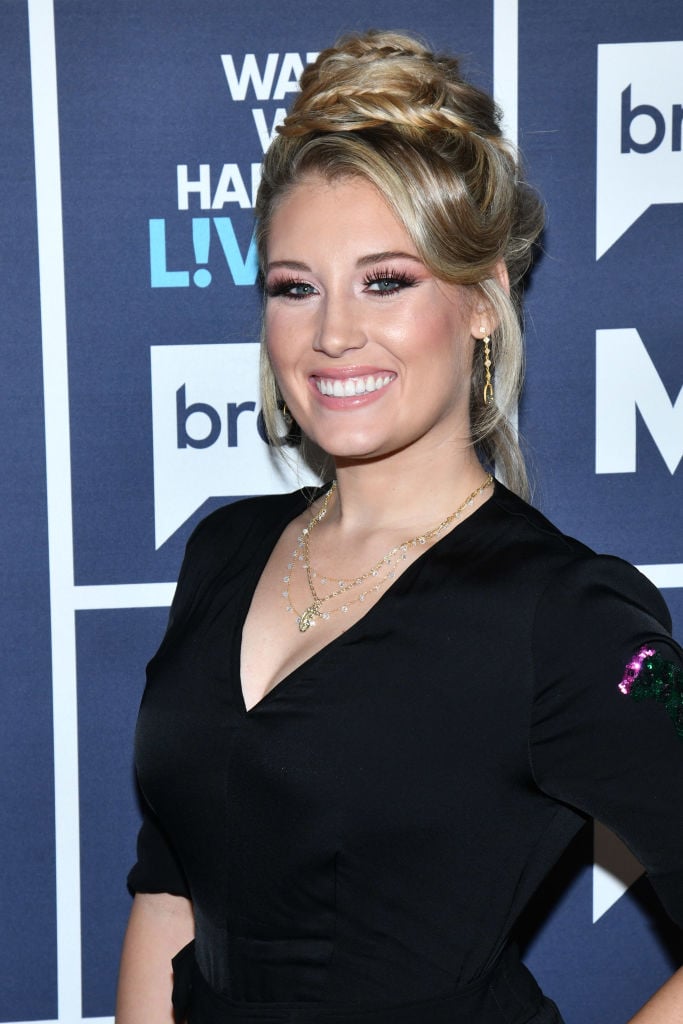 Foster shared that she was extremely moved and brought to tears when she studied about human trafficking in college and the ripple effect poverty can have on a family. "I was inspired to write this story after taking many sociology courses in college that enlightened me on extreme poverty and human trafficking," she told After Hours with Alex Salvi.
She then shared this staggering statistic. "While I was there I discovered that 40 million people are still enslaved around the globe," she said. "With exceeding profits of over $150 billion each year. And then I discovered that 800,000 million people are still living in extreme poverty."
She's hoping the story inspires action
Foster added, "Learning about their living conditions and their survival stories really broke my heart and honestly brought me to tears. So I wanted to mention all of that in my future novel, which is here now."
The Girl with the Golden Leaf follows the life of Teagan "Tia" McSherry and her twin brother. After the death of the twin's parents, the siblings are flung into poverty. But a chance encounter with a Hollywood producer gives the teenagers hope that they can live a better life. But not all that glitters is gold as the teens end up working on a film being shot in the Amazon jungle. During the shoot, the crew is attacked and Tia is taken hostage and enslaved.
Foster says she hopes readers are energized and inspired to act. "My hope is to inspire to action," she remarks. "To help others in need and fighting for injustices. I've heard from many readers that this book has inspired them and I'm always just so happy to hear that."
A film would hopefully draw more attention to the issue. She's currently looking for funding and hopes the film will, "Inspire and galvanize people to action," she says. "And to make a real difference."
Foster is still in yachting too
As she continues to pursue funding for the film, Foster shares she still works in yachting. "So I've been in yachting since 2017 and with the reality TV, I was just in the right place at the right time," she says. "I work in the yachting industry as a deckhand and a stewardess. So when Bravo called me, I was available and ready to jump at the chance to work with Captain Sandy."
Foster told Showbiz Cheat Sheet the sweet story of what happened when she was called to be on Below Deck Med. Like many cast members, when Foster was called, she needed to be on the show in a matter of days. "But what was interesting, and this is gonna sound so strange, but, they called me on the day of my papa's death," she said. "I took it as a sign from him to go. I took it as a sign that 'This is good for you.'"
In addition to her career in yachting and working on the film, Foster also launched YachtInspired, a business for yachties, conservationists and anyone who loves the sea.