Why Jungle Cruise Was the First Disneyland Attraction To Begin Construction
Disneyland's Jungle Cruise recently inspired the live-action adventure film of the same title. This was also one of the first theme park attractions to begin construction at the iconic theme park.
Here's what we learned about this ride and its construction timeline from the Disney+ series, Behind the Attraction.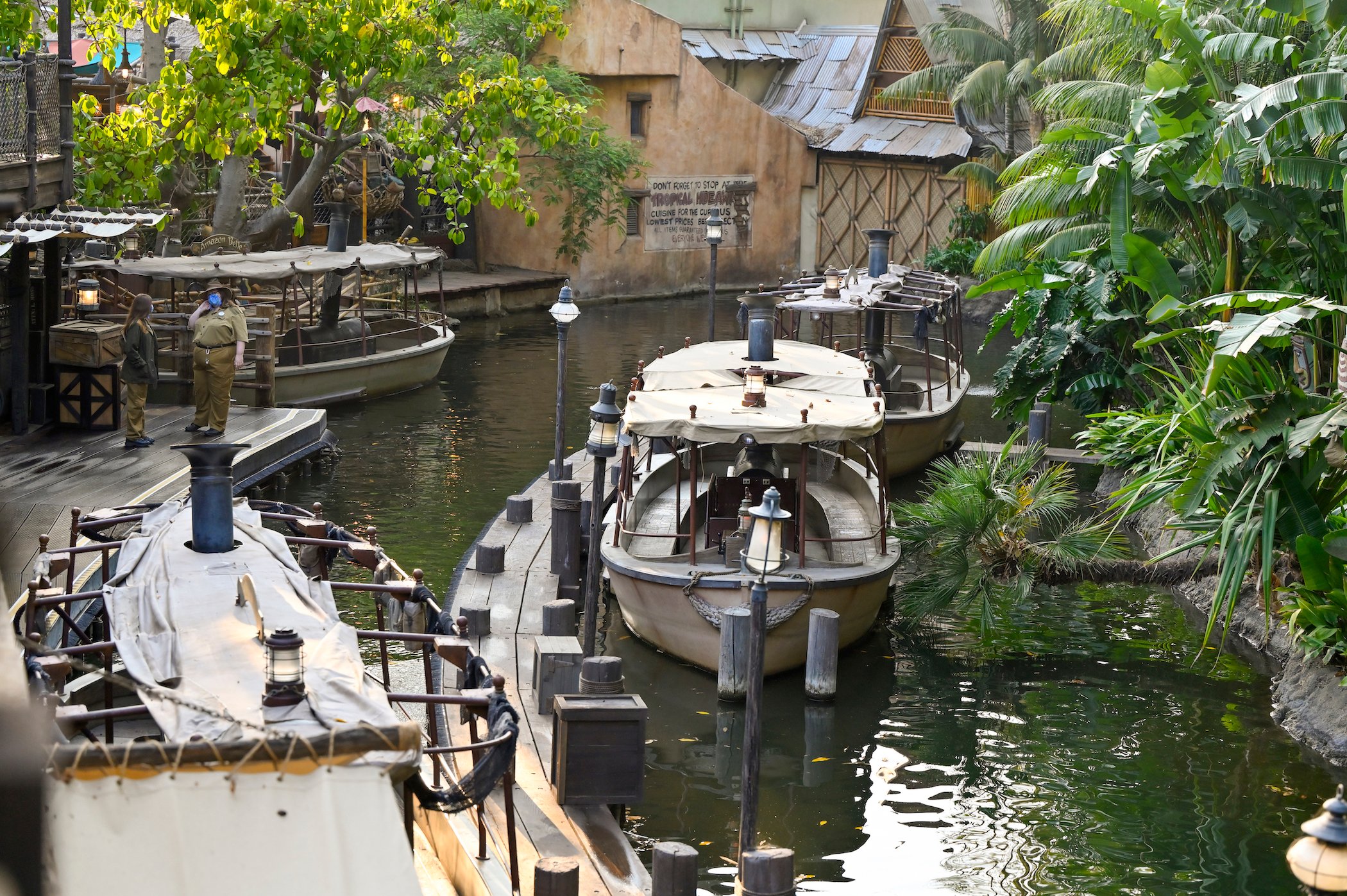 1 of Disneyland's first attractions was Jungle Cruise
From Rise of the Resistance in Star Wars: Galaxy's Edge to the Haunted Mansion, Disneyland and Walt Disney World feature many beloved attractions visited by guests year-round. One of the most popular attractions is Jungle Cruise, known for its corny jokes and housing the eighth wonder of the world. 
Creating this iconic ride was challenging for Walt Disney, especially because nothing ever existed like it before. The original Jungle Cruise and its origin story are further explained with the Disney+ original documentary series, Behind the Attraction. 
'Behind the Attraction' told the story of Disneyland's Jungle Cruise 
Behind the Attraction offered an inside look at some of Disney's most iconic theme park rides. The first episode included some background on the original Jungle Cruise, a ride featured in Disneyland, Walt Disney World, Tokyo Disneyland, and Hong Kong Disneyland. 
This attraction was one of the first rides featured when Disneyland opened its gates in 1955. Production on this tropical adventure, however, needed to begin earlier than other rides. Primarily because of the California landscape. 
"Jungle Cruise was the first attraction that they really started to break ground for," Disney Imagineer Kevin Lively said. "They started with the jungle cruise a little bit earlier to get an extra growing season in for all the trees."
One of those trees was actually a live palm tree, "borrowed" from a California resident. Disney relocated the tree during an expansion effort. Thankfully, it still can be seen in some parts of Disneyland's Adventureland. 
Disney created a live-action adventure film inspired by the Jungle Cruise attraction
Inspired by their theme park attraction, Disney created the Jungle Cruise movie, starring Emily Blunt and Dwayne Johnson. There, Johnson appeared as an eccentric "skipper," while Blunt portrayed an adventurer in search of a tree with magical healing properties. 
"The very first time I was able to go to Disney, I was 26 years old, and this was Disney down in Orlando…," Johnson said during an interview with Collider. "I finally went, I fell in love with the ride, and I fell in love with the park, and years later, we have this really amazing opportunity that I'm really grateful for." 
This wouldn't be the first time Disney created a movie based on their theme park attraction. Walt Disney Studios released Pirates of the Caribbean: The Curse of the Black Pearl, The Haunted Mansion, and The Country Bears, all of which are available for binge-watching on their subscription service. 
Disney's Jungle Cruise is available in theaters and on Disney+ (with Premier Access) on July 30.