'Jurassic Park' Not in 'Top Five' of His Good Movies, Said Steven Spielberg
Steven Spielberg once explained why he felt that 'Jurassic Park' was not one of his 'top five' films.
A hurricane, a fast-tracked Triceratops order, and T-Rex mishaps did not deter Jurassic Park from happening. Another one of Steven Spielberg's directorial hits, the film was ahead of its time for its special effects and sound design, and it won three Academy Awards.
The 1993 dinosaur flick was a box office blockbuster and franchise springboard, but it's not one of Spielberg's favorite offerings. But it's precisely why he was more open to doing a sequel.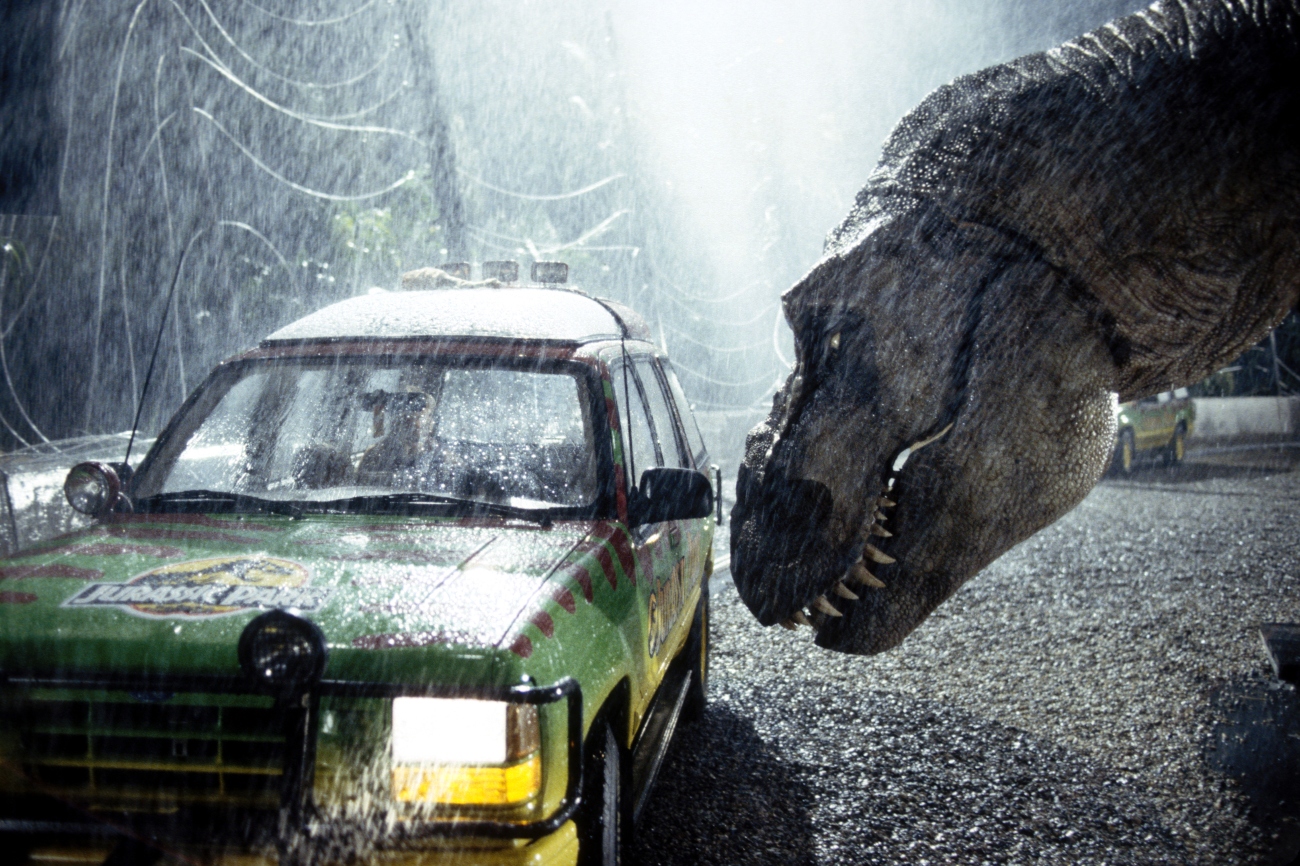 Steven Spielberg does not consider 'Jurassic Park' one of his top 5 'good movies'
When Steven Spielberg worked on Schindler's List, it affected him unlike the sci-fi and adventure projects he'd done in the past. It put him in a different frame of mind. Because of that, he did not have the same sentimental attachment to the Jurassic Park franchise as he did with some of his other films.
During a 1997 interview with Peter Biskind for Premiere (via Steven Spielberg: Interviews, Revised and Updated), Spielberg compared the experience to creating E.T., which he deemed as very personal and heartfelt. The opposite was true for Jurassic Park, which he intended to be a Jaws sequel.
He outright refused to anything more with the Jaws franchise because of all the backbreaking work that went into it. And powers that be moved on and hired someone else for the Jaws sequels.
With E.T., Spielberg was creatively protective of the film and did not want to risk tarnishing its legacy with a sequel. Those emotions did not apply to Jurassic Park.
"I never felt the same way about Jurassic Park. I didn't think it was a perfect film, and it wasn't so close to my heart that I needed to protect the integrity of a follow-up by preventing anybody else from doing one, which I certainly had the right to do," said Spielberg. "Among the films that I really think are good movies that I've directed, it's not even in the top five."
Spielberg agreed to do 'The Lost World' sequel for several reasons
Following Schindler's List, Spielberg wanted to switch gears. He told Biskind that he did not want to make another heavy movie. It'd been three years since he sat in the director's seat when he signed on for The Lost World.
He was ready to give fans what they wanted in terms of a sequel. He regretfully skipped Jaws, and purposely avoided E.T. So, another round of directing another Jurassic Park film felt right.
"I wanted to do something familiar. So all those reasons conspired to get me to say yes to this," he said. Still, Spielberg thought The Lost World was not as good as its predecessor. He explained his position to the New York Times in a 2016 interview.
"My sequels aren't as good as my originals because I go onto every sequel I've made and I'm too confident. This movie made a ka-zillion dollars, which justifies the sequel, so I come in like it's going to be a slam dunk and I wind up making an inferior movie to the one before. I'm talking about The Lost World and Jurassic Park," he said.
Where fans can stream 'Jurassic Park' movies
All three Jurassic Park movies were once available on Netflix in 2021, but now viewers can find them on HBO Max. Stream Jurassic Park, The Lost World, and Jurassic Park III on the platform, or rent the Chris Pratt reboots on fuboTV. Fans can decide for themselves if they agree with Spielberg's assessment about whether the films are good.