'Jurassic World': Chris Pratt Compares the Franchise to Marvel, Says it May Not be Over
Chris Pratt explains the similarities between 'Jurassic World' and the Marvel Cinematic Universe
Jurassic World and the Marvel Cinematic Universe are two of the biggest franchises in Hollywood. However, the one difference is that the MCU is much larger and it seems like it may never end. Jurassic World Dominion appears to be the final chapter in the Jurassic World franchise, but Chris Pratt says it could still keep going and compares it to Marvel to make his point. 
'Jurassic World Dominion' brings back the original cast of 'Jurassic Park'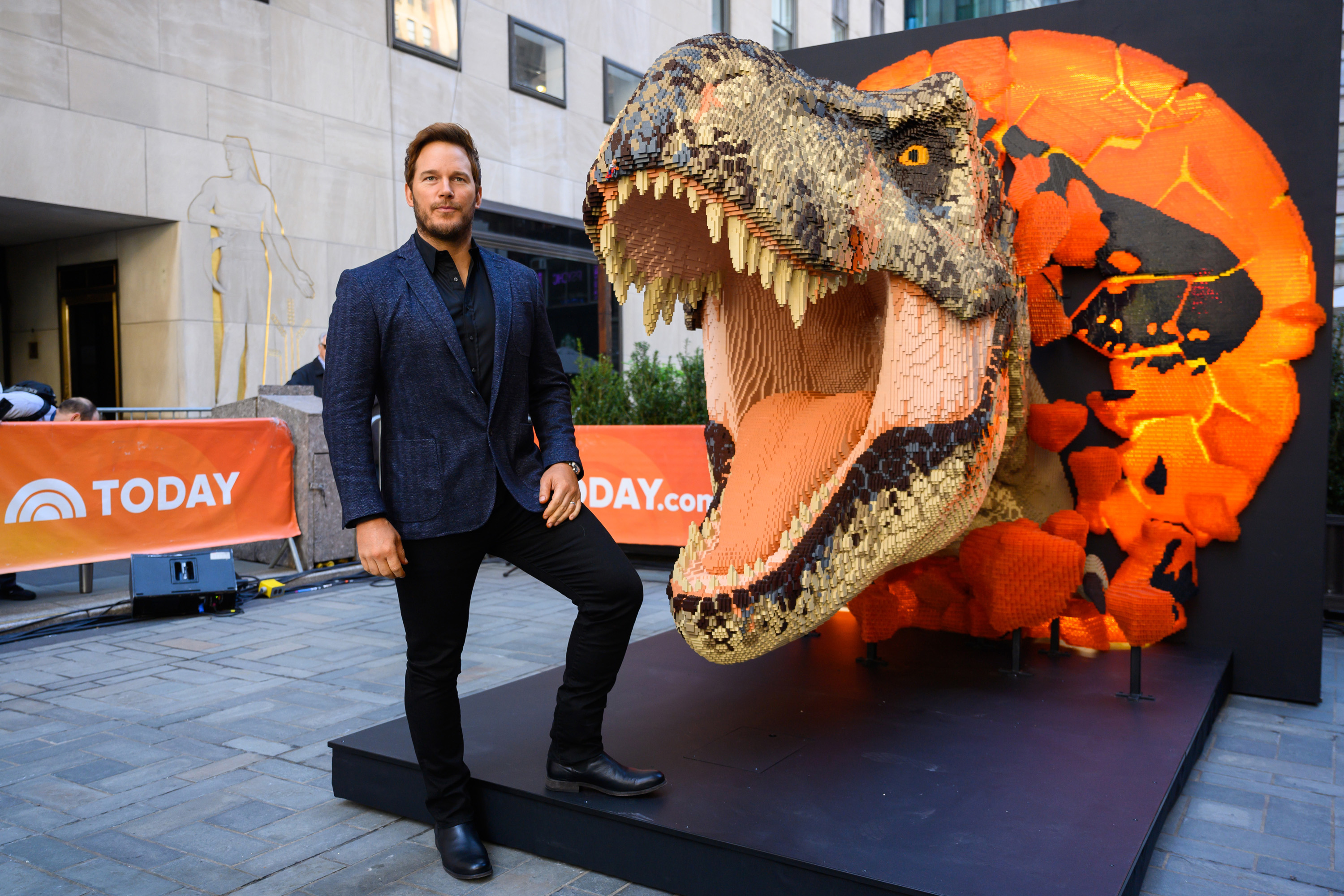 Jurassic World Dominion is bringing the entire Jurassic franchise full circle. Sam Neill, Jeff Goldblum, and Laura Dern will be reprising their roles from the first Jurassic Park. They will be joining Pratt and Bryce Dallas Howard who have become the face of this new era. 
The latest movie in the franchise will continue the story of Fallen Kingdom where dinosaurs have now been unleashed on society. The first two trailers give brief glimpses of dinosaurs invading cities, knocking over boats, and running through the snowy fields. It will be exciting to see the worlds of Jurassic Park and Jurassic World collide as the two try and survive this new world order. 
Chris Pratt compares the 'Jurassic World' franchise to Marvel
In previous interviews, Pratt has said that this will be the final Jurassic World movie. However, he may have just made a course correction as now he is suggesting that there could be more to come. In an interview with Comicbook.com, Pratt is asked whether he would want to come back to this franchise in a legacy sequel. The actor says the possibility is alive as Marvel continues to bring back characters from decades ago.
"I mean, I guess it would probably… possibly?" Pratt said. "You'd want to leave it open to that possibility. You look at… There aren't a ton of comps for this kind of a thing. I think maybe Avengers: Infinity War and Endgame is a similar comp because you've got whatever that was… 10 years, 20-something films. All of these characters each had their own stories, their own trilogies, coming together. And you're like, 'This is wild.' You've seen these worlds collide. It feels the same way. You've got the Jurassic Park trilogy. You've got the Jurassic World trilogy, and it's this big epic conclusion. Now, at the end of Avengers … They've continued to make these Marvel films, but that does feel like a phase that is over. It's rolled over into a new phase, you know? And of course, Marvel continues to do great things. I feel like it seems, it makes sense that Jurassic would continue to tell great stories, but I think Iron Man's gone. And I guess I would be Hulk." 
The two Jurassic World films have been incredible success stories for Universal as both films have grossed over $1 billion worldwide. Dominion will most likely be another huge hit and it's hard to believe that Universal wouldn't try to do something else with one of their biggest moneymakers. 
Chris Pratt is still continuing his role with Marvel
Before Jurassic World, Pratt became a star with his role as Peter Quill/ Star-Lord in Guardians of the Galaxy. While Jurassic World may be coming to an end, Pratt's Marvel role is still going strong. The Parks and Recreation actor is reprising his role of Star-Lord in Thor: Love and Thunder and he recently wrapped up production on Guardians of the Galaxy Vol. 3.
Jurassic World Dominion will hit theaters on June 10. Thor: Love and Thunder arrives in theaters on July 8, 2022.