'Jurassic World: Dominion': Chris Pratt Gets Bryce Dallas Howard to Reveal the Painful Bruises She Got on Set
Jurassic World: Dominion stars Chris Pratt and Bryce Dallas Howard have finally resumed filming the highly-anticipated action film. After Howard posted a photo from the set, Pratt got her to share photos of the bruises she got during filming.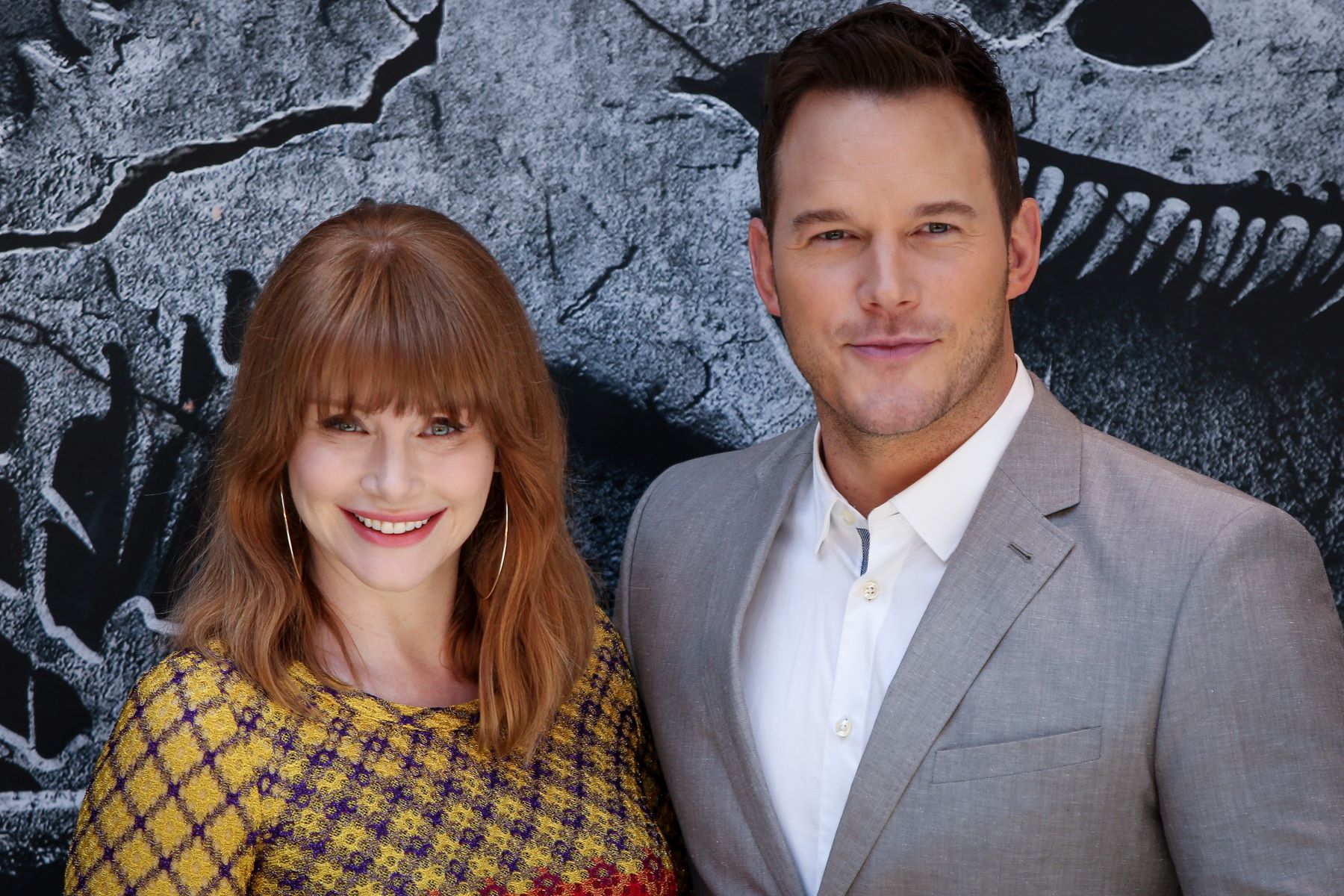 Production on 'Jurassic World: Dominion' has resumed
When the COVID-19 pandemic started surging in March 2020, most Hollywood productions were shut down out of safety concerns. And while major U.S. studios remain closed, some UK productions are beginning to open up. 
Jurassic World: Dominion, which is being filmed in the UK, resumed production on July 6. And in an interview with EW Live SiriusXM, lead actor Bryce Dallas Howard revealed that the studio is taking huge measures to ensure the safety of everyone on set.
"There's been a lot of communication," she said. "They are going above and beyond. We would never go back to work if we didn't feel safe. And, you know, we're taking it a day at a time and I'm very grateful to have a job."
RELATED: Will MCU Star Chris Pratt Reprise Owen in 'Jurassic World' TV Series?
"What feels really right about it, is that there is this daily conversation, daily communication with all of the actors," Howard added. "With the key crew members and just us consistently being like, 'Okay, how are we going to do this, how are we going to do this safely?' and not making compromises that could undermine someone's health."
Chris Pratt and Bryce Dallas Howard are reprising their roles along with the cast of the original 'Jurassic Park' films
As a reboot/sequel to the '90s Jurassic Park film franchise, Jurassic World launched a new series of movies when it premiered in 2015. The film introduced Chris Pratt as dinosaur trainer/expert Owen Grady and Bryce Dallas Howard as park operations manager Claire Dearing. Pratt and Howard reprised their roles for the 2018 sequel, Jurassic World: Fallen Kingdom, and will take their characters' story further in Jurassic World: Dominion.  
But the upcoming film will also take the story back to where it all began. Jurassic Park stars Laura Dern, Jeff Goldblum, and Sam Neill will return to reprise their roles from the 1993 original.
Chris Pratt gets Bryce Dallas Howard to reveal bruises she got while filming 'Jurassic World: Dominion'
Howard and Pratt are happy to be back at work, and they've been sharing their excitement on social media. On Twitter, Howard posted a photo with Pratt and revealed how much he's been making her laugh.
"These past couple of weeks my abs have been sore from laughing so much," she captioned the picture. "It's good to be back at work with this funny guy."
Soon after she tweeted the photo, Pratt responded by asking her to share pictures of the injuries she sustained on set. "Show them the pictures of the bruises!!! (She got some crazy sick bruises from doing stunt work) Show them!!!" he wrote in the tweet.
Howard then shared a number of photos revealing the multiple bruises she got while filming. "Raise your hands if you're happy to be doing stunts again!!" Howard captioned the photos.
If Howard's bruises are any indication, Jurassic World: Dominion is going to be a stunt-filled action-packed movie that will be well worth the wait. The film is scheduled to premiere in June 2021.