'Jurassic World Dominion': Chris Pratt Held a Contest Where the Winner Got Eaten by a Dinosaur in the New Movie
A lucky contest winner got the chance to be eaten by a dinosaur in 'Jurassic World Dominion'
The first two trailers for Jurassic World Dominion are promising plenty of carnage as the dinosaurs invade the real world. While it's a violent way to go out, it is most likely a fun time to be an extra who gets chomped on by a T-rex. Jurassic World star Chris Pratt took advantage of this and held a contest for charity where a lucky winner got eaten by a dinosaur in the latest movie. 
The dinosaurs invade society in 'Jurassic World Dominion'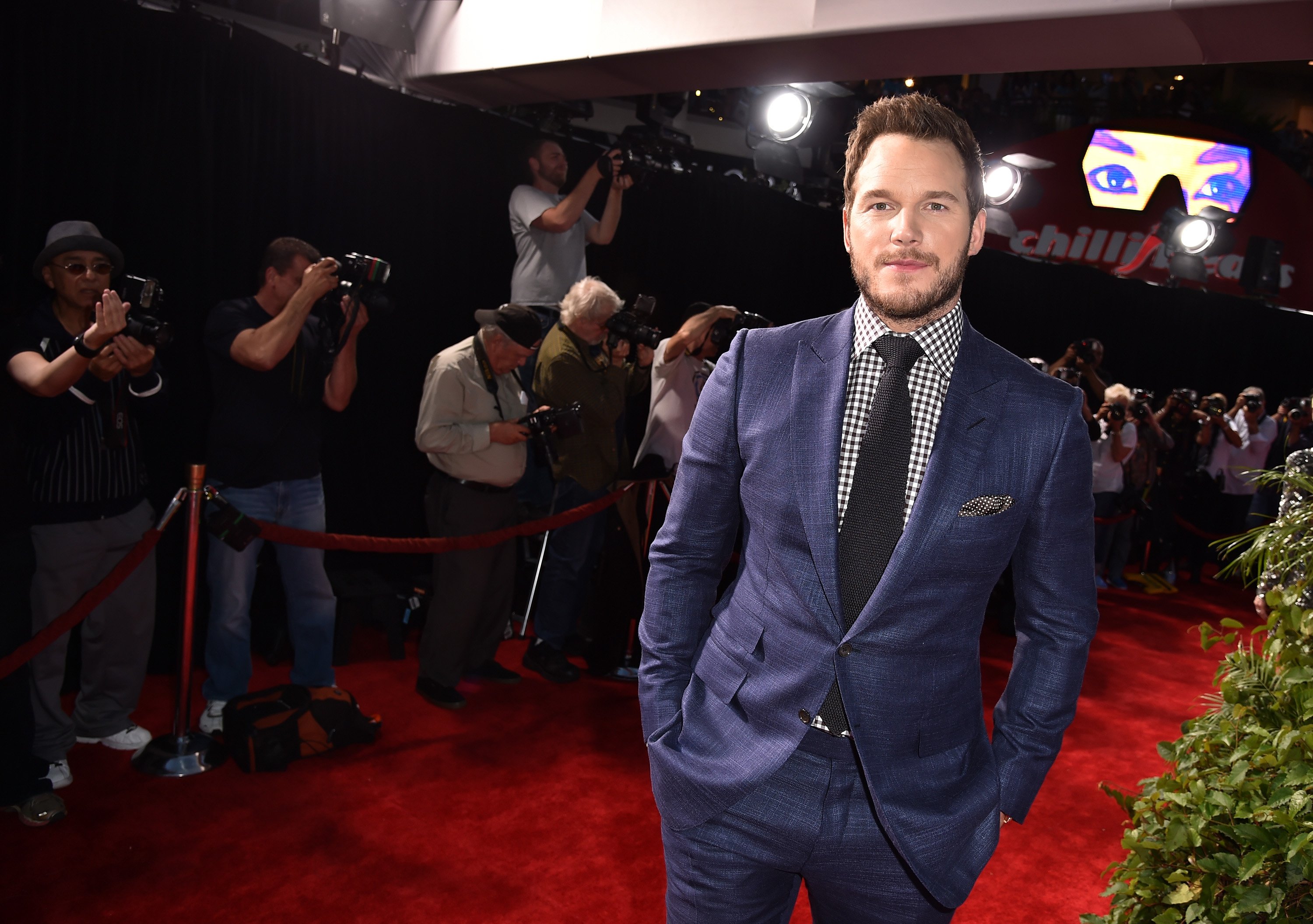 Jurassic World Dominion is the third chapter in this latest trilogy in the Jurassic Park universe. This movie follows the events of Fallen Kingdom where the dinosaurs were unleashed into society. They're now taking down boats, munching on humans, and just causing all kinds of havoc. 
The first two trailers promise a lot of mayhem and action as the dinosaurs stomp through society. It looks like there will be plenty of casualties as the dinosaurs take over. And according to Chris Pratt one extra that gets eaten is the lucky winner of a contest for a good cause.
Chris Pratt held a contest for charity for someone to get eaten in 'Jurassic World Dominion'
In an appearance on The Tonight Show Starring Jimmy Fallon, Pratt explained that they were filming Dominion during the height of the pandemic. They dealt with all of the protocols and realized what everyone else in the world was going through. To help out, the crew participated in the All In Challenge that donated money to Feeding America. 
"They ended up raising like close to $60 million," Pratt said. "Our contribution to it was I came up with this idea to raffle off a spot in Jurassic World Dominion where somebody for $10 could enter and the winner would have an opportunity to be eaten by a dinosaur in the movie."
Pratt shared that the name of the winner is Terry. The shot of him being eaten is in the recent second trailer as Terry rides a scooter before being mercilessly munched up. However, Pratt explained that they had a difficult time shooting this sequence as no visitors were allowed to fly out to the shoot location. 
"We were in the middle of a COVID pandemic. This guy lives in Missouri," Pratt said. "They're like 'We can't even fly our own family members here. How are we going to film this guy being killed?' I was like 'You know what, if you loved America, you'd figure it out.' And they did. They shot him on a green screen and they managed to weave it into maybe what is essentially the most iconic action sequence maybe you've ever seen in a movie. I'm not kidding."
Chris Pratt says this is the final chapter of the 'Jurassic Park' saga
Jurassic World Dominion is bringing everything full circle as it is finally reuniting the original cast of Jurassic Park. Pratt called the experience "surreal" to be able to make a movie with people he watched when he was "12 years old."
"It's a bit surreal working with these cast members," Pratt shared. "The original cast from Jurassic Park is in the film. So Laura Dern, Sam Neill, Jeff Goldblum, BD Wong. People that I watched when I was like 12 years old in the movie theaters in Jurassic Park. I'm acting opposite them, sharing the screen with them and saying goodbye."
Jurassic World Dominion stomps into theaters on June 10.