'Jurassic World Dominion' Director Reveals the Generational Impact of His Favorite Character Arc
Jurassic World Dominion continues the arcs of the characters played by Chris Pratt and Bryce Dallas Howard. It also continues the arcs for many of the legacy cast members from Jurassic Park. However, director Colin Trevorrow says his favorite arc of Jurassic World Dominion is actually one of the new characters who the director says is relatable to multiple generations. 
'Jurassic World Dominion' introduces two new characters to the series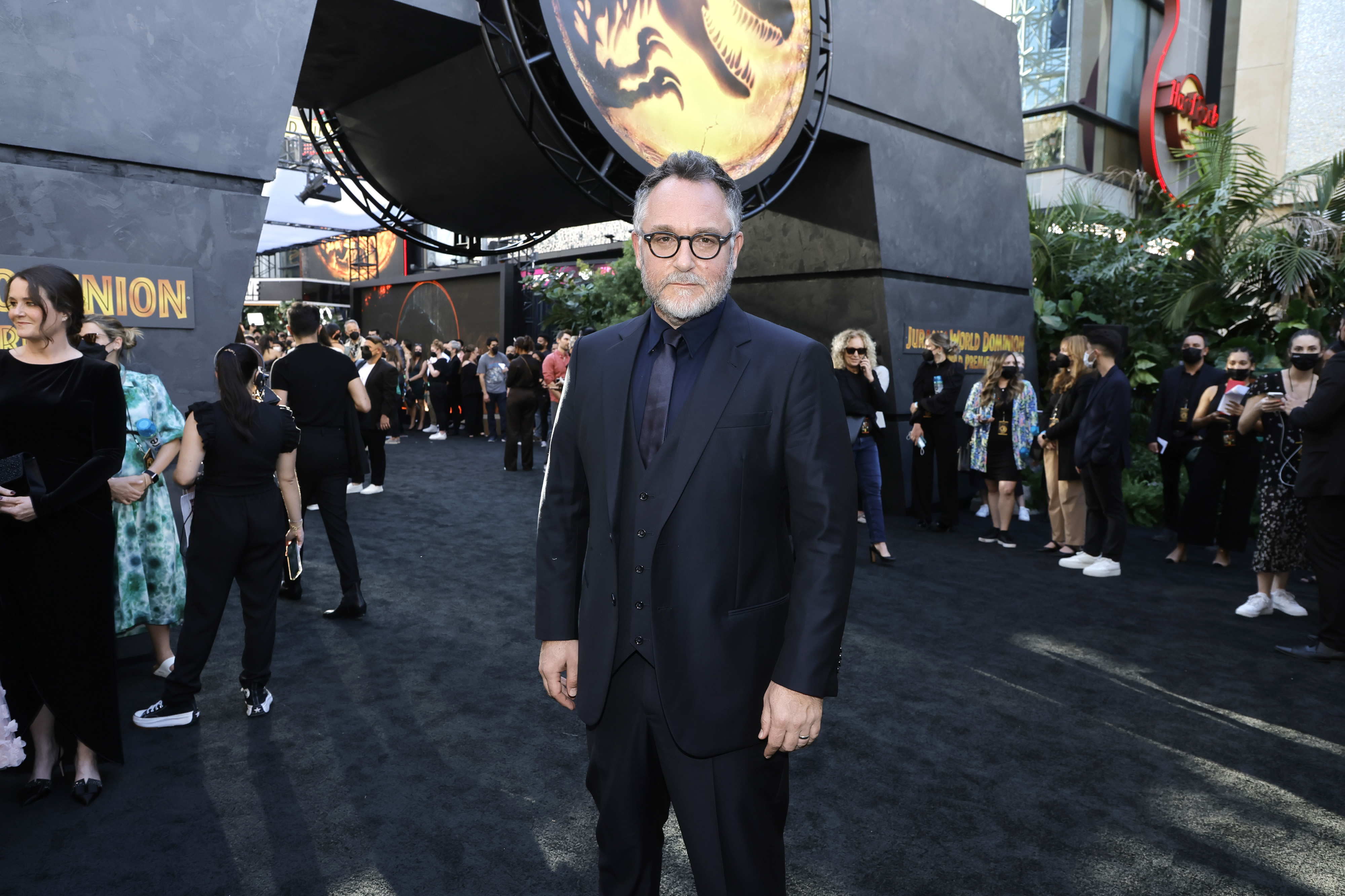 Jurassic World Dominion has a large cast that includes Pratt, Howard, Sam Neill, Bryce Dallas Howard, and Jeff Goldblum. Even BD Wong makes a return with his character from the original Jurassic Park. This concluding chapter of the Jurassic Park franchise brings together the two worlds of the first three movies and this most recent trilogy. 
However, there are still new characters being added to the mix in this latest chapter. The two new additions are DeWanda Wise as a pilot named Kayla Watts and Mamoudou Athie as Ramsay Cole. Each actor is a solid addition to the cast and plays characters who have many opportunities to shine. Trevorrow believes that Athie's character has the best arc in the movie.
Director Colin Trevorrow reveals his favorite character arc in 'Jurassic World Dominion'
In Jurassic world Dominion, Athie's Ramsay works at the company Biosyn headed by the villain of the film, Lewis Dodgson (Campbell Scott). Ramsay turns out to be a whistleblower of the company who tells Goldblum's Ian Malcolm about what's actually happening at the company. 
In an interview with The Hollywood Reporter, Trevorrow responds to the interviewer saying that their favorite scene involved Ramsay. The director says that his arc is his favorite in Jurassic World Dominion and will speak to multiple generations. 
"His arc is my favorite in the movie," Trevorrow states. "It's one that I find very relevant to a certain part of our audience. It's about young people who are heading out into the world, and they're aware that they're all going to have bosses who are probably going to give them a lot of opportunity but in exchange for not rocking the boat too much. And as a character who's a whistleblower, he really is a major factor in what happens in this film. So having that culmination between two generations, that thread is one that hopefully will speak to a generation just coming out of college, one that's trying to figure out how they're going to create the change that they so desperately want in the context of a world that is still run by an older generation."
Many character's arcs wrap up in the latest 'Jurassic' movie
Ramsay is not the only character who has an arc as many characters experience change. Maisie Lockwood (Isabella Sermon) has much more to do than in Fallen Kingdom and Howard's Claire has an interesting three-movie arc that is capitalized upon here. Wong's character goes from an evil scientist abusing the laws of nature to a person who corrects their past mistakes. Trevorrow says that Wong's arc is another he found to be satisfying.
"In the first two movies, we suggest that it's just recognition and that he's someone who feels like he invented all of this, but nobody ever talks about him or gives him any credit for it," Trevorrow shares. "At the end of this film, he does something extraordinary, and he actually gives credit to somebody else, a woman who died long ago. He was able to finally get what he was after, and then based on his experience, he had the empathy and the humanity within him to acknowledge that it wasn't him who achieved it. So I found that to be a very powerful ending for the character."
Jurassic World Dominion is now in theaters. 
RELATED: 'Jurassic World': Chris Pratt Compares the Franchise to Marvel, Says it May Not be Over