'Jurassic World Dominion': Jeff Goldblum Reveals His Favorite Piece of Memorabilia from the Franchise
Jeff Goldblum has appeared in several movies within the Jurassic Park franchise. Odds are that the actor has collected plenty of memorabilia from each film that he keeps somewhere in his home. Jeff Goldblum shares that his favorite piece of merchandise that he's gotten from the movies actually comes from the most recent movie Jurassic World Dominion. 
Jeff Goldblum returns as Ian Malcolm in 'Jurassic World Dominion'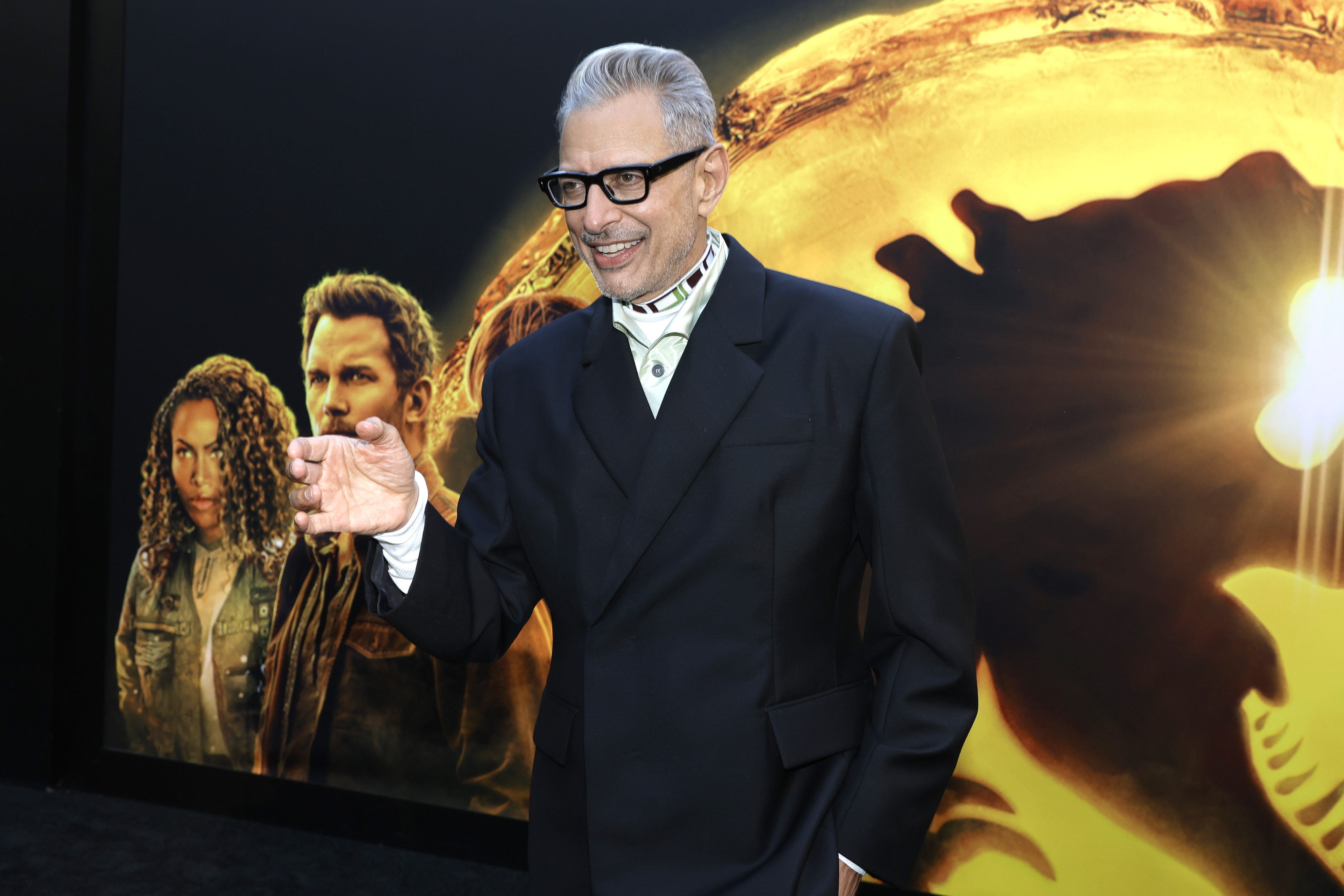 Goldblum stole the hearts of many with his looks, charm, and performance as Ian Malcolm in the original Jurassic Park by director Steven Spielberg. While he isn't the main character, there is an argument to be made that he is the most memorable. The actor reprised the role in The Lost World: Jurassic Park and Jurassic World: Fallen Kingdom.
Jurassic World Dominion sees the return of Goldblum along with other returning cast members such as Laura Dern as Ellie Sattler and Sam Neill as Dr. Alan Grant. While they all have appeared in various films within the franchise, the trio has not been together since the original. They are uniting with the new cast that includes Chris Pratt and Bryce Dallas Howard as dinosaurs are now loose on the world. 
Jeff Goldblum shares his favorite piece of memorabilia from the 'Jurassic Park' franchise
Goldblum has acquired plenty of things from his role in the Jurassic Park films. However, he only has one favorite. In an interview with Screen Rant, besides the memories of working with Spielberg, Goldblum says that he loves a new watch that was made for him during Jurassic World Dominion. 
My cherished memories, of course, of working with Mr. Spielberg," Goldblum said. "But on a materialistic level, for this last movie, I was thrilled about working on it; very happy to work on it. I thought, "What do I look like?" And we made this watch, which reminded me of the watch from the first one, a kind of black watch… And we made this [holds up watch], which is called Milgauss, which was designed for scientists to wear around electrical things so it doesn't disturb them."
"Then I had "I.M." Ian Malcolm put on it, and there's that logo right there on the inside of the watch that I thought Ian Malcolm might have," he continued. "This might exist in that made-up world because those events were so talked about, written about, and world-changing. Anyway, I like that little watch."
Goldblum shows off the watch and said that he loves using it.
"I use it. I like it," Goldblum said. "I like to look at the time and that's a heck of a thing. Maybe someday my kids will fight over it and rip it to shreds, figuring it out who wears it."
Is 'Jurassic World Dominion' the finale of the franchise?
Jurassic World Dominion could be the last time we see Jeff Goldblum as Ian Malcolm as it is being labeled as the finale of the franchise. Universal could decide to continue these movies as they have been tremendously successful, but it's possible that they move forward with a brand new cast once again.
Jurassic World Dominion arrives in theaters on June 10. 
RELATED: 'Jurassic World Dominion': Chris Pratt Held a Contest Where the Winner Got Eaten by a Dinosaur in the New Movie