'Jurassic World': Jeff Goldblum Speaks About Reuniting With the Original Cast of 'Jurassic Park', 'We Totally Fell Back Into Step'
Jeff Goldblum shares how enjoyable it was to reunite with the original cast of 'Jurassic Park' in 'Jurassic World Dominion'
Jeff Goldblum has reprised his role of Dr. Ian Malcolm from Jurassic Park a few times. Still, the original cast of Jurassic Park has never filmed another movie together. That is about to change as the original cast is coming together once more for Jurassic World Dominion. Goldblum shares his reaction toward filming with this crew once again. 
Jeff Goldblum is reprising his role from the first 'Jurassic Park'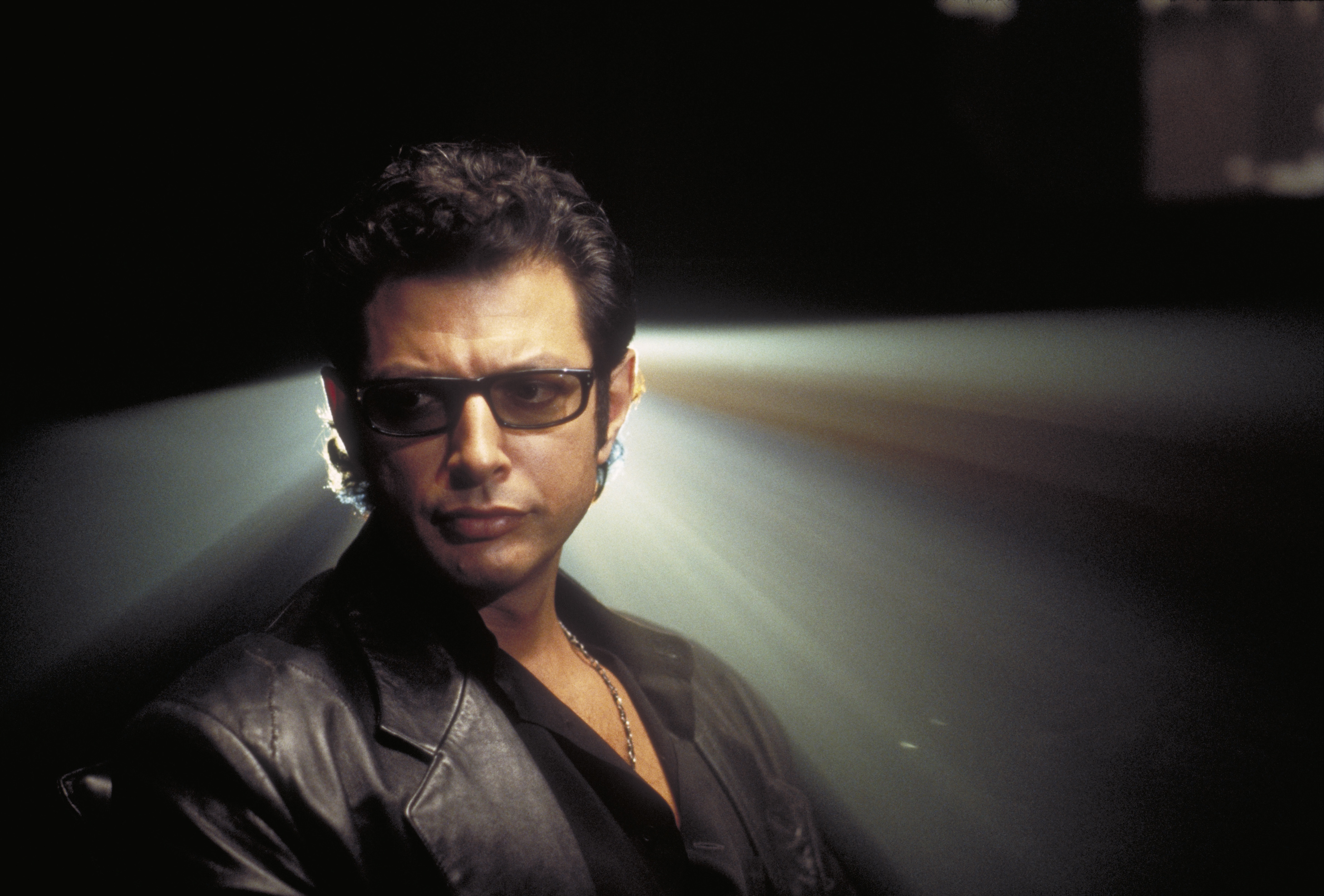 In Jurassic Park, Goldblum plays Ian Malcolm, a mathemetician who specializes in "chaos theory" and is asked to visit and assess the park built by John Hammond (Richard Attenborough). Ian became a fan favorite character mainly because of Goldblum's eccentric and charismatic performance. It also helps that he looked good without a shirt on. 
Goldblum once again returned to the role in The Lost World: Jurassic Park and briefly in Jurassic World: Fallen Kingdom. Malcolm is very skeptical about recreating dinosaurs and tries to convince the world to let the dinosaurs stay extinct. The world definitely should have listened. 
Jeff Goldblum is reuniting with the original cast of 'Jurassic Park' in the latest movie
Jurassic World Dominion is bringing back the main three cast members of the first Jurassic Park. Goldblum's Ian Malcolm will be joined by Dr. Alan Grant (Sam Neill) and Dr. Ellie Sattler (Laura Dern). In a recent interview with People at the opening of New York City's RiseNY attraction, Goldblum called Neill and Dern "two of the great human beings on this planet."
"We totally fell back into step," Goldblum told People. "We had such a close experience on the first one, and they're of course two of the greatest actors of our time in the world. And so I loved it," Goldblum adds. "We've stayed in touch over the years, but that was so exciting."
Back in May 2021, Dern shared similar sentiments with People about how enjoyable it was to reunite with this cast after almost 30 years. 
"I can say that it was incredible to be back together," Dern said. "It was an amazing thing to join my original cast members and go down memory lane, from that experience in the beginning of a franchise through the whole course of these films together with all the key cast members who have been working on these movies, as well as [director] Colin Trevorrow and Steven Spielberg, who is like family to me."
'Jurassic World Dominion' brings the dinosaurs into our world
Neill, Goldblum, and Dern are uniting with Chris Pratt and Bryce Dallas Howard for the latest Jurassic World movie. This third film will follow our heroes who have to deal with the dinosaurs that are now running loose in the world. It makes sense that the newbies, Pratt and Howard, may turn to the experts who can help with this situation.
The first trailer promises a lot of excellent scenes of characters chasing dinosaurs through cities and dinosaurs just causing general havoc. The cast may try to stop the dinosaur but life, uh, finds a way.
Jurassic World Dominion stomps into theaters on June 10.