Jussie Smollett: How He Rectifies the Public Not Believing His Racial/Homophobic Attack
Jussie Smollett is speaking for the first time in an interview since being convicted of filing a false police report in his 2019 hate crime attack. The actor has been on the receiving end of much scrutiny, with many accusing him of lying after initially supporting him. Smollett maintains that he's innocent and shared how he feels about being viewed as a liar.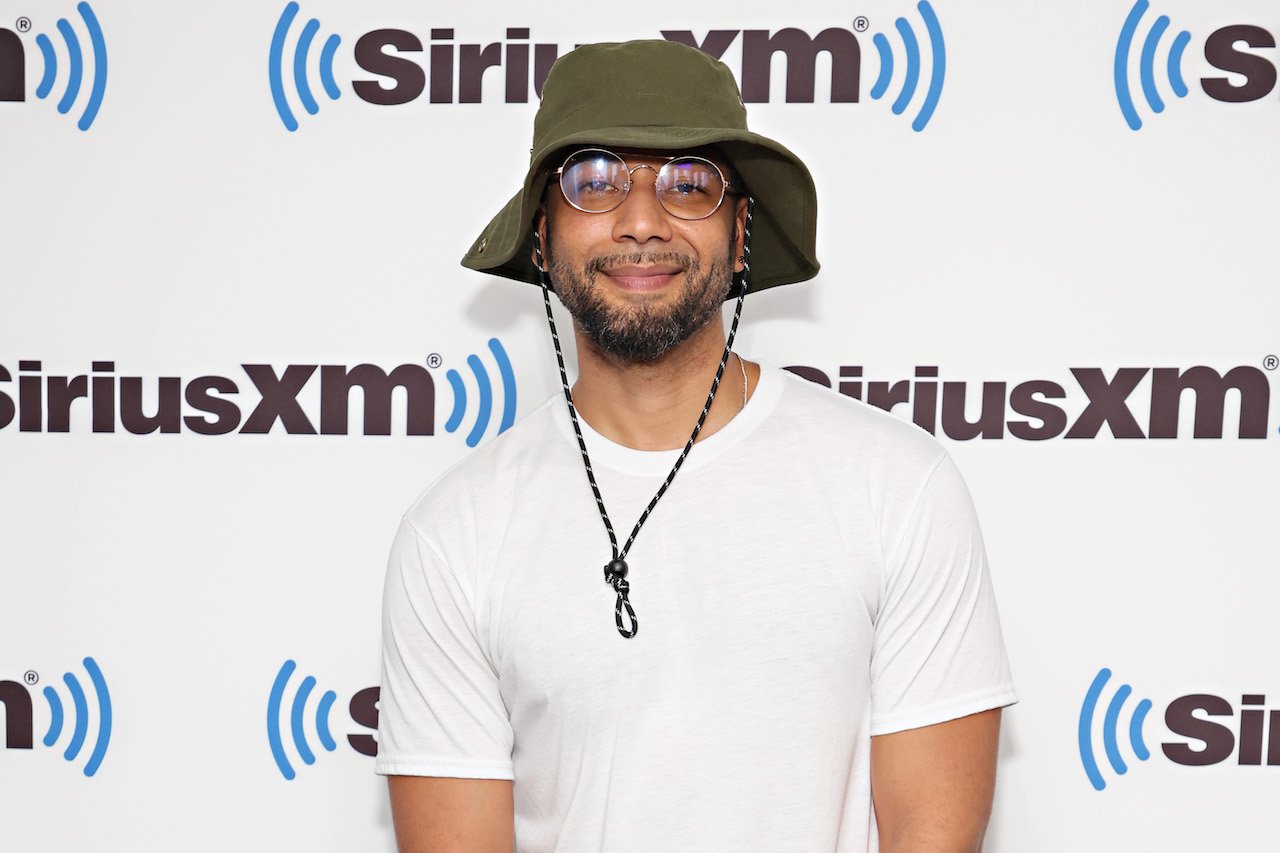 The actor says he was shocked that people didn't believe him
Smollett sat for his first interview since the trial concluded. When speaking with Sway in the Morning, the Empire alum was asked about how he deals with much of the public not believing him. He said it was both shocking and difficult to process at first.
"Whatever they thought, they thought. And whatever way it was served, it was served. But that is also – I didn't know what was happening then," he said. "I didn't know how bad it was getting. And I also didn't think, for whatever reason, I genuinely thought that people were going to be like, 'There's no way that he did some bulls—t like that.' I felt like y'all know me. And I'm thinking that people's histories should mean something."
Moreso, Smollett understands that due to other circumstances brought up during trial, it's even more complex. He says though he told the truth about what happened, when details about his personal choices regarding drugs and relationships were revealed during court testimony, things were only magnified.
"And it's very interesting when someone lies on you over and you and you know what is the lie, but then you're forced to acknowledge the truths around them as well, and that's really painful as well because it's easy to be like, 'That's a bulls—t lie, it's not a f——-g hoax. F—k that.' But then at the same time, they bring out drug stuff…and you're sitting there like this doesn't have anything to do with what you're saying I did do, that I didn't do," he admitted.
Why he remains upset with some people who went silent on him
Smollett has had the unwavering support of his equally famous family. Unfortunately, many of his peers have turned against him or opted not to speak up in his defense. For that, Smollett has honest words for them. He said of those people:
I do hold some people accountable for the things that they do, for the things that they said, for the ways they reacted because half of those people should have picked up the f—-ing phone and called me because they had my number and they didn't. But I also understand that we sometimes operate out of fear and the whole mission is to alienate you so that you are vibrating in the wrong way and all the s—t around you is wrong and people just have to step back. But I don't hold the people to anything that stepped back. I hold the people that went out there and said s—t, I hold them to something. And not the people that don't know me, but the people that do know me, f—k out of here, y'all know better than that. And y'all did that, it was some PR bulls—t and you know who you are and I will not name names, and I love everybody. But I don't like everybody.
What he says the experience taught him
Smollett says he's in active therapy and happy to be back at work. He's currently promoting his new BET film, B-Boy Blues. But through it all, he's learned that aside from his family, his faith in God is what matters the most, along with ensuring he remains a content creator.
Smollett notes that he lost all career opportunities amid the fallout. Luckily, he's able to create his own work. More than anything, Smollet now knows who to trust.
RELATED: Terrence Howard Is Suing FOX For Money He Says He's Owed From 'Empire'