Jussie Smollett Sentenced to 150 Days in Jail for Making False Reports of a Hate Crime
Actor Jussie Smollett was sentenced to 150 days in jail after being found guilty of making false reports of a hate-based attack to Chicago police in 2019. After receiving the sentence, Smollett declared his innocence to the judge and court. He also stated, "And if anything happens to me when I go in there, I did not do it to myself."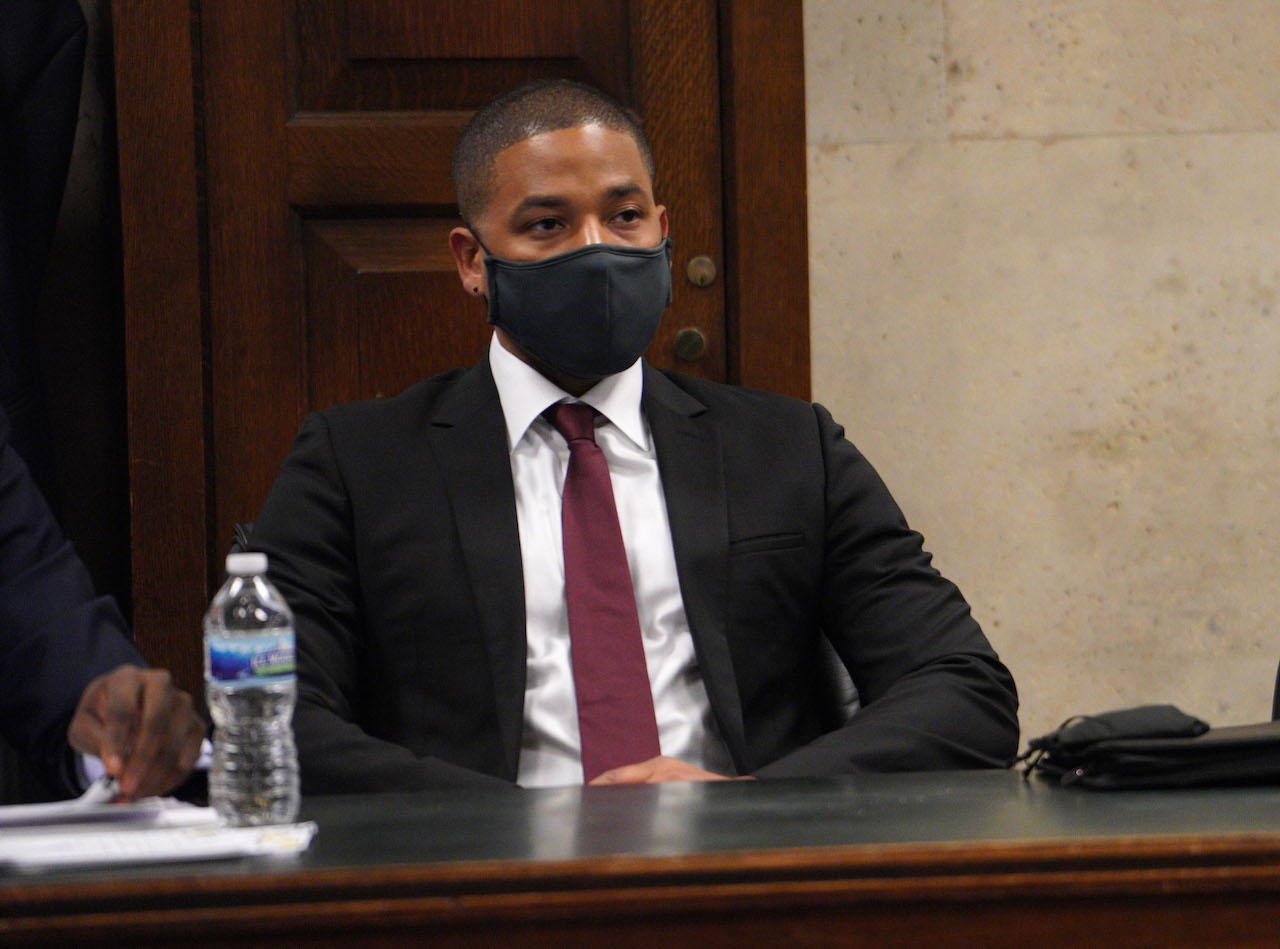 Jussie Smollett sentenced for making false reports of a hate crime
Per CNN, Smollett was sentenced on Mar. 10, 2022 to "30 months of felony probation, including 150 days in jail, and ordered to pay restitution of more than $120,000 and a $25,000 fine for making false reports to police that he was the victim of a hate crime in January 2019."
Smollett reported the attack to authorities in Chicago, alleging two unknown assailants accosted him. He claimed they poured bleach on him and put a noose around his neck while yelling racist and homophobic slurs.
The subsequent investigation by Chicago police determined Smollett was actually the mastermind of an elaborate plot. According to them, he paid two brothers he was acquainted with to help him carry it out. They both testified against Smollett in his trial, claiming he planned the incident in hopes of receiving sympathetic media attention.
In December 2021, a jury found him guilty of five felony charges of disorderly conduct for making false statements about a hate crime. Because he had no prior felonies, some observers thought he could avoid time in prison but the judge had other thoughts.
RELATED: Jussie Smollett Charged Again, Formally Indicted For Hate Crime Hoax
Jussie Smollett maintained his innocence after sentencing
Cook County Judge James Linn had some harsh words for Smollett before handing down his sentence, per CNN. He accused him of planning the crime as if he were making a movie by writing the script and picking the actors.
"There's a side of you that has this arrogance, and selfishness and narcissism that's just disgraceful," Linn said. "You're not a victim of a racial hate crime, you're not a victim of a homophobic hate crime. You're just a charlatan pretending to be a victim of a hate crime, and that's shameful."
After receiving the prison sentence, Smollett spoke out to once again declare his innocence. He also adamantly denied being suicidal.
"Your honor, I respect you and I respect the jury, but I did not do this," he said before addressing the court. "I am not suicidal. And if anything happens to me when I go in there, I did not do it to myself. And you must all know that."
RELATED: Jussie Smollett Apologizes But Says He's Still Innocent
Jussie Smollett's family spoke out on his behalf after sentencing
Following the judge's sentencing, Smollett's brother, Jojo Smollett, told reporters he felt Linn "shamed [his] brother" without understanding his "struggles," according to CNN.
His sister, Jazz Smollett, also called the sentence a "miscarriage of justice."
"My brother is innocent," she said. "This should not be a controversial statement because it is the absolute truth."
RELATED: Jussie Smollett Allegedly Had a Relationship With 1 of His Attackers
How to get help: In the U.S., call the National Suicide Prevention Lifeline at 1-800-273-8255. Or text HOME to 741-741 to speak with a trained crisis counselor at the free Crisis Text Line.