'Just a Phase': Lisa Rinna and Lionel Richie Had the Exact Same Reaction When Learning Their Respective Daughters Were Dating Scott Disick
In case you didn't know, Scott Disick has been getting pretty cozy with 19-year-old Amelia Gray Hamlin, who just so happens to be The Real Housewives of Beverly Hills star Lisa Rinna's daughter.
Though their relationship status had yet to be confirmed, Hamlin and Disick appear to be dating and seem very happy. But Hamlin's parents are convinced her reported fling with Disick is just "a phase," which is precisely what Sofia Richie's dad thought when she first started dating the reality star.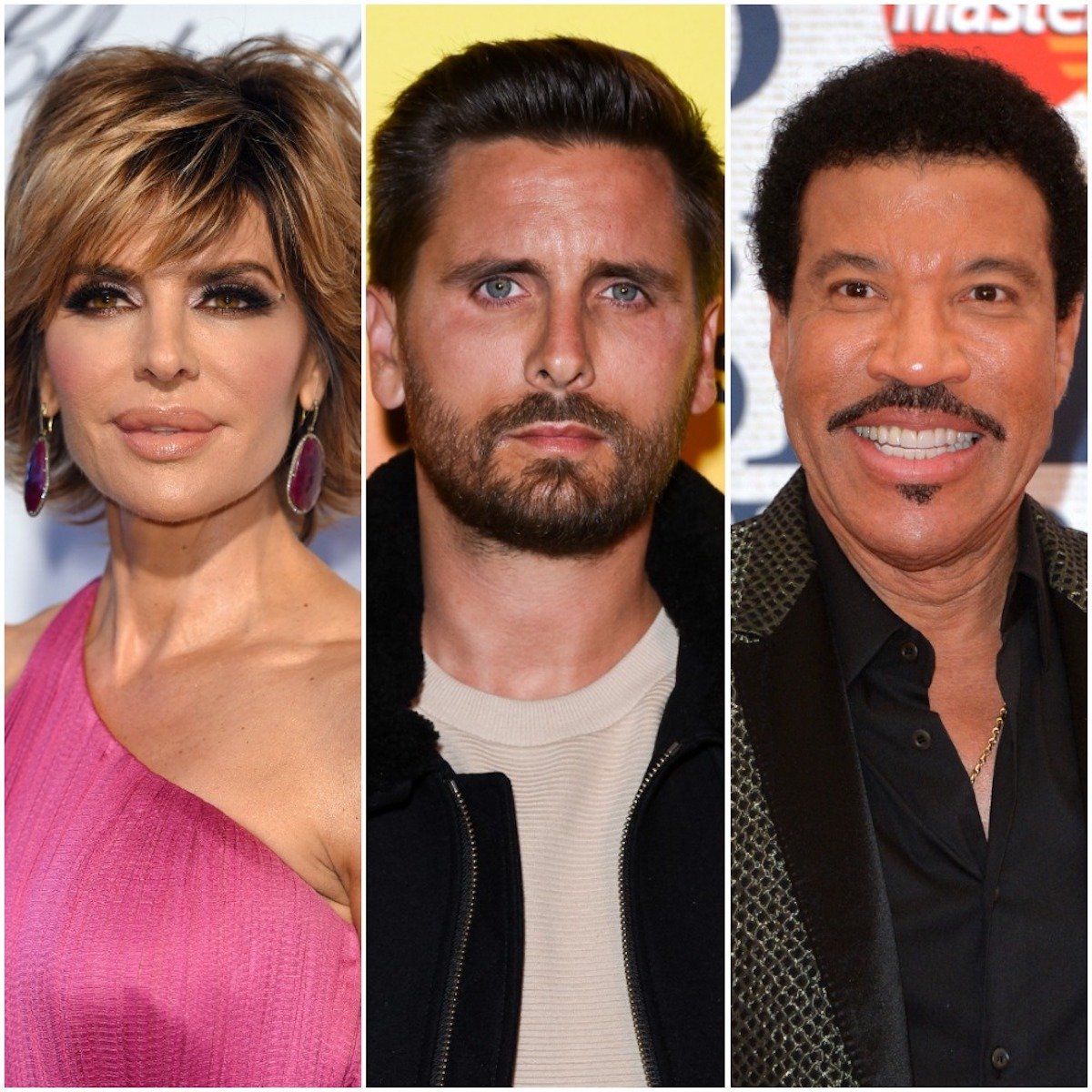 Scott Disick and Amelia Hamlin's relationship has som raised eyebrows
Disick and Hamlin were first linked together last month when they were spotted hanging out at Kendall Jenner's Halloween-themed birthday bash in West Hollywood.
Though people didn't think much of the pair's public outing, their recent spotting has some convinced that a romance is brewing between them.
During the weekend of Nov. 6, Disick and Hamlin were seen hanging out all over the California coast.
"They took a walk and enjoyed the incredible weather," a source told E! News. "Scott pulled Amelia in close and put his arm around her. Then they had lunch by the beach and were chatting and laughing. They enjoyed the afternoon and sat up on a balcony enjoying the view."
While it definitely sounds like the pair are moving toward a romantic relationship, the insider noted that the Keeping Up With the Kardashians star and the model's relationship is "very casual."
"He thinks she is super cute and they had a good time together, but Scott is having fun and is not committing to anyone," the insider points out. "He is enjoying being single and getting to know new people. He's in a good place right now."
Insiders just shared what Lisa Rinna and her husband think of their daughter's newfound relationship
After news surfaced that Disick and Hamlin enjoyed a fun day out together, many found themselves wondering how Hamlin's parents must feel about her hanging out with someone more than 20-years her senior.
RELATED: 'RHOBH': Lisa Rinna's Daughter Claims She's Forced to Be on 'Housewives'
Though they haven't publicly addressed their daughter's latest relationship, E! News reports that Lisa Rinna and her husband Harry Hamlin "believe this is just a phase."
They're also a little disappointed the model is no longer dating her ex Mercer Wiederhorn, with a source sharing, "Harry and Lisa were sad to see Amelia and Mercer Wiederhorn split because they loved Mercer. He was like family, but they understand."
Lionel Richie said the same thing when Disick started dating his daughter
Though Rinna and Hamlin don't see their daughter's relationship with Disick lasting very long, it turns out that they aren't the first parents to describe one of the reality star's flings as a "phase."
Back when Disick first started dating Sofia Richie, her father Lionel Richie called their relationship a "phase," intimating that it would one day run its course.
RELATED: Sofia Richie and Scott Disick's Breakup Was Predicted by Lionel Richie
"She's 19. When you're 19 you know everything. Is it going to be for life? I don't know," he said in 2018 interview with The Daily Telegraph. "But for right now it's just a phase and I'm going to stand real still in the corner, get me a good drink and not make too much noise."
While it's likely Rinna and Hamlin are staying out of their daughter's relationship, we're pretty sure the couple will be keeping a close eye on her budding romance with Disick.